macOS Catalina beta hints Apple is building Catalyst versions of Messages and Shortcuts
Posted:
in macOS
edited June 2019
Code discovered in the latest macOS 10.15 Catalina beta suggests Apple is employing its Project Catalyst framework to develop new versions of Messages and Shortcuts, the latter of which is currently limited to iOS devices.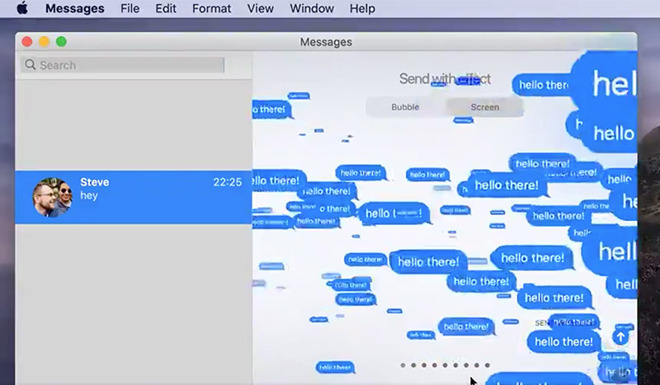 Apple at its Worldwide Developers Conference in June formally unveiled
Project Catalyst
, a developer toolset designed to ease the transition of iOS apps to Mac. In particular, Catalyst helps bridge the gap and in some cases translate UIKit-based iOS code to Mac's AppKit.
Work on the first four first-party apps to officially undergo conversion -- News, Stocks, Voice Memos and Home --
is largely complete
, but new evidence in the first macOS Catalina betas suggest Apple has a surprise or two up its sleeve.
Code discovered by developer Steven Troughton-Smith points to Catalyst versions of Messages and Shortcuts.
"There is a whole lot of evidence in Catalina that they're working on a full, Catalyst version of Messages, much like Shortcuts for Mac. So, just like Shortcuts, I decided to cut to the chase and do it myself by calling the system frameworks. Voil," Troughton-Smith
said in a tweet Wednesday
.
He goes on to note that a substantial portion of the UIKit Messages app works on macOS, including iMessage effects.
Perhaps more importantly, the Catalyst version of Messages carries a user interface layout more akin to the same app's current iteration on Mac. This could be a hint that Apple is planning a full port of the messaging platform.
"And, just for reference: this isn't a 'marzipanified' version of the Messages app from the iOS Simulator," Troughton-Smith said in a tweet, referencing the rumored codename of what was ultimately unveiled as Catalyst. "This is the 'native' Catalyst UI coming from the macOS 10.15 system frameworks. Just like Shortcuts, it's all there, and mostly works if you know how to talk to it[.]"
Further, Troughton-Smith in a
blog post this month
said Catalyst in macOS Catalina contains frameworks necessary to support Siri Shortcuts, an iOS app and service that lets users create integrated app shortcuts powered by Siri intelligence. The support is so extensive that almost all of Shortcuts can be invoked in macOS, including a significant part of its UI.
Whether an updated version of Messages and a debut to Shortcuts will debut with macOS Catalina this fall remains unknown, but the unearthed code strongly suggests Apple is working toward that goal.