Review: Anker PowerPort III Nano is the charger Apple should've shipped with the iPhone 11...
Posted:
in iPhone
edited January 2021
Apple's switching to a USB-C charging plug for the iPhone 11 Pro is welcome news, but that charger is large. In comparison, the new Anker PowerPort III Nano makes for a compact USB-C charger that can charge up all your mobile gear with the smallest footprint.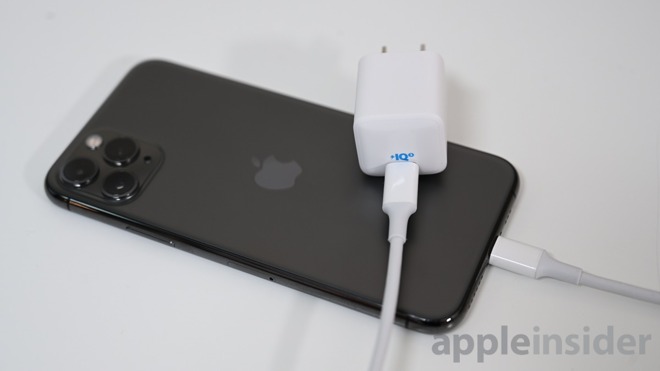 Anker PowerPort Nano III
To the celebration of users everywhere, Apple finally included a Fast Charge enabled USB-C power brick in the box with the
iPhone 11 Pro
and
iPhone 11 Pro Max
. Even though both phones still use Lightning, so there's an adapter to make it work with the new charger, it's still much faster than we've seen with previous phones. Yet it is still a bit on the big size, and the whole point of an iPhone is to use this slim and powerful device everywhere.
So while we've stopped complaining about Apple not providing a USB-C charger, we've moved on a little to how the company should've used something like the new Anker PowerPort III Nano.
From the outside, the small size of the PowerPort III Nano means that it has more in common with Apple's legacy 5W USB-A charger rather than the newer 18W USB-C brick.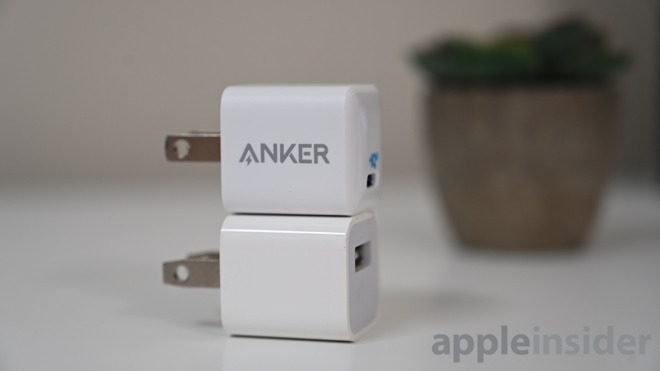 Anker PowerPort Nano III compared to Apple's 5W charger
It has a small square size that is only millimeters larger than Apple's own 5W charger. The sides have a matte finish and the front is slightly beveled with a glossy shine.
This brick is capable of up to 18W of power output which is enough to Fast Charge any iPhone that supports it. With Fast Charge, Apple says an iPhone can get up to 50-percent charge in only 30 minutes.
It also supports Anker's newest PowerIQ 3 technology. According to Anker, PowerIQ 3 is so well tuned to each device that it can actually charge an iPhone faster than a standard USB-C PD charger. It's not really that significantly faster, but quicker always counts.
This is also coming from
Anker
-- a long-standing company, renowned for its charging prowess. There are a lot of no-name brands on Amazon, but through direct experience, we've come to trust Anker and to like everything about the company's products.
Except possibly the branding that's everywhere around this particular charger. Still, even with its blue IQ3 on the front and Anker stamped down the side, this is a delightfully powerful and compact charger.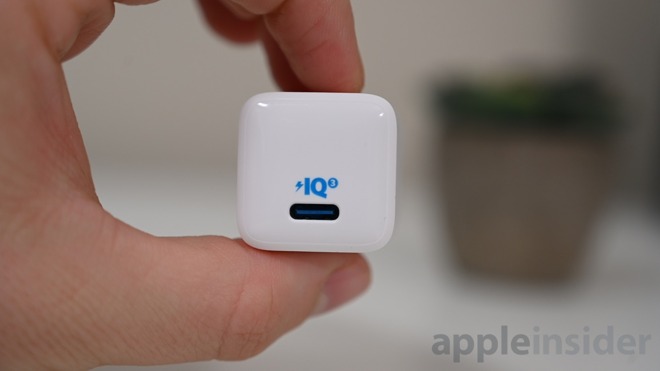 Anker PowerPort Nano III uses USB-C
The USB-C brick included with the iPhone 11 Pro and iPhone 11 Pro Max isn't bad -- but the Anker PowerPort III Nano is even more compact.
If you aren looking to pick up a first USB-C power brick for your iPhone or iPad, or you want to nab a second for your new iPhone 11 Pro or Pro Max, this is definitely a standout option.
Pros


Smaller than Apple's USB-C charger

Slightly faster than Apple's charger, at least with iPhone 11 Pro and iPhone 11 Pro Max

Delivers up to 18W of power, meaning it can be used with devices that support Apple's Fast Charge

Cons


You already get Apple's USB-C charger in the iPhone box

The branding is unsubtle, to say the best

Score: 4.5 out of 5
Where to buy
You can pick up the Anker PowerPort III Nano
from Amazon for $19.99
.
Also check out all the best USB-C to Lightning cables in
our roundup guide
.