Sonos will provide legacy devices with software updates for 'as long as possible'
Sonos CEO Patrick Spence in an apology to customers on Thursday said it was a mistake to completely cut off support for "legacy" devices, adding that older devices will receive software updates "for as long as possible."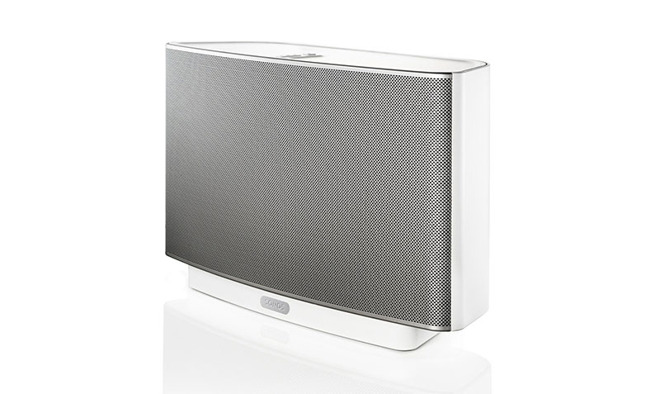 The first-generation Play:5 is considered a "legacy product" that no longer rates new features.
On Wednesday, Sonos announced it would
drop support
of so-called "legacy products" in May. The strategy precluded devices from receiving regular software updates, including those with bug fixes.
As can be expected, the announcement ruffled the feathers of stalwart Sonos fans, many of whom took to social media to decry the company's decision.
In what appears to be a response to the ensuing public outcry, Spence
backpedaled in an email
to customers today, reports
CNBC
.
"We did not get this right from the start," he said.
Modifying its stance on the matter, Sonos has promised to push out software updates to squash bugs and patch security holes for old products. Likely due to hardware constraints, however, the devices will not benefit from new software features.
"While legacy Sonos products won't get new software features, we pledge to keep them updated with bug fixes and security patches for as long as possible," the letter reads. "If we run into something core to the experience that can't be addressed, we'll work to offer an alternative solution and let you know about any changes you'll see in your experience."
Sonos is also working on a solution to split user devices into two groups, "modern" and "legacy," so that both can coexist in the home. Modern products will work together and receive the latest software features, while older products are separated into their own group but remain "in their current state." The company expects to release more information on the matter in the coming weeks.