Apple's A12Z Bionic chip could be a re-binned A12X
Posted:
in iPad
edited June 2020
Apple introduced the A12Z Bionic as a brand new processor with the launch of iPad Pro, but a new report claims the system-on-chip is simply a rebadged A12X that activates a previously disabled GPU core.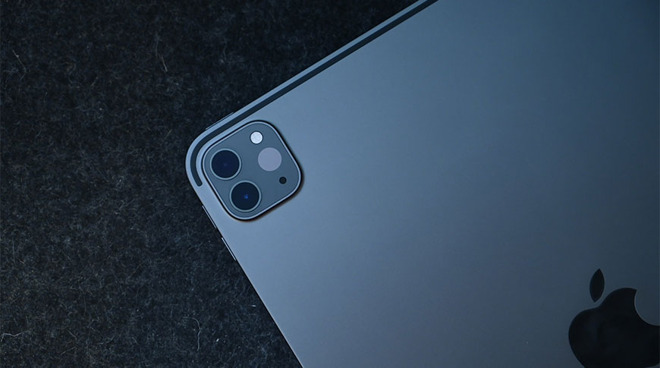 The A12Z Bionic in Apple's new iPad Pro could be a re-binned A12X.
Early benchmark tests of the
A12Z
reveal performance metrics
nearly identical
to those put in by Apple's A12X, a chip introduced in late 2018.
The figures are for the most part unsurprising considering both the A12X and A12Z feature 8 CPU cores clocked at 2.48GHz. Apple in its marketing materials notes the latest "Z-series" chip boasts eight GPU cores, up from seven on the A12X. That, however, might not necessarily mean a GPU was added to the custom silicon's layout.
According to a report from
NotebookCheck
on Thursday, it appears Apple's A12Z is a re-binned chip that
activates a latent
GPU core present in A12X.
TechInsights, a firm known for comprehensive analysis of microprocessors and other complex silicon, confirms the A12X "physically has 8 GPU cores." TechInsights intends to determine whether the A12Z shares its architecture with the A12X as part of an upcoming evaluation.
"As for the A12Z, we are planning to conduct floorplan analysis to confirm any differences from the A12X," said Yuzo Fukuzaki, senior technology fellow at TechInsights.
There are a number of reasons explaining why Apple decided to deviate from its typical X-series chip update for 2020, a process that normally delivers architecture upgrades to the base SoC. For one, the company potentially felt its A12 series was powerful enough to handle today's computational demands. Re-binning the A12X also grants engineers more time to develop an "A14X" variant capable of chewing through processor-intensive operations associated with future AR tasks and other graphics-heavy applications.
Such a chip might be destined for an iPad Pro with mini LED display rumored to launch
later this year
.
In any case, the A12Z
holds up just fine
in everyday use, offering the same powerhouse performance as the A12X, even with Apple's introduction of system-wide cursor support.