White House urges TSMC, Intel to grow US-based chip production
The White House is in talks with major chip producers Intel and TSMC, in an attempt to try and get more processor production to take place within the United States, a move that could eventually lead to some of Apple's A-series chips being made within the country.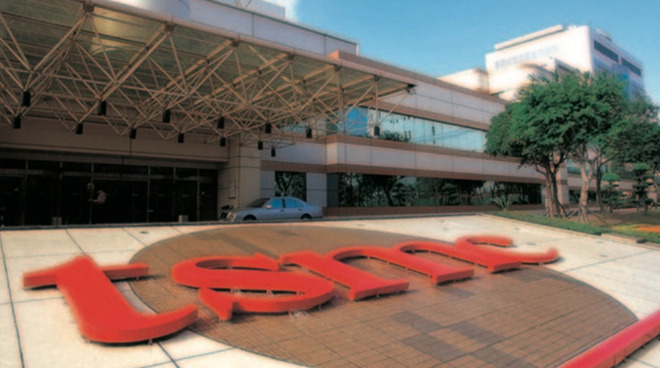 The Trump administration is keen to start the development of new chip foundries in the United States, to cut down on the reliance of facilities in Asia for critical technology, a report claims. The potential for
supply chain disruption
, as evidenced by issues created by the
coronavirus
pandemic, has prompted officials to try again at convincing firms to shift some manufacturing to the United States.
Administration officials are in talks with both Intel and TSMC, correspondence
seen by
the
Wall Street Journal
, about building new facilities within the United States. While Intel does already have some chip production based in the United States, the talks center around expanding US production for the company, while TSMC would be building its first chip factory.
Intel VP of policy and technical affairs Greg Slater reportedly said Intel is "very serious about this," with its plan involving the creation of a plant for advanced chips that are securely made for government use, as well as some other customers. "We think it's a good opportunity," said Slater, "the timing is better and the demand for this is greater than it has been in the past, even from the commercial side."
For TSMC, it has allegedly been in talks with officials in the Commerce and Defense departments, along with major client Apple, about potentially building a factory in the United States. While it would have similar aims as Intel for government and military chip production, the inclusion of Apple would seemingly suggest somewhere down the line TSMC believes the iPhone maker may want to use its regional facility.
"We are actively evaluating all the suitable locations, including in the U.S., but there is no concrete plan yet," a statement from TSMC about new facilities reads.
The US government has previously applied pressure on TSMC to create a facility in the country, specifically for sensitive components used by the military, such as in fighter jets and satellites. In January, TSMC, attempted to kill off speculation about a country, claiming at the time it had
no short-term plans
to shift production to the US.
Though best known for Apple's A-series chip production, TSMC has a number of clients across the industry, including a number of US-based tech firms. It has made chips for Qualcomm, Nvidia, Broadcom, AMD, and even Intel, so having a US-based facility may enable those other clients to design advanced chips for use by the US military.
The creation of a TSMC foundry in the US, as well as the talks with Apple on the subject, may be a step towards Apple moving some of its production to within the United States. On face value, it would also assist the Trump administration in achieving President Donald Trump's
frequent demands
for US companies to bring more manufacturing back to the country, rather than offshoring it to China and other major production hubs.
Even so, a US-based TSMC foundry would not immediately allow Apple to make iPhones in the United States. Apple would have to either make considerable changes to its existing and
well-established supply chains
to shift production away from Asia to the United States, or create new products that are made within the country, using an entirely separate supply chain from its currently-used processes.
Though the report centers around Intel and TSMC, there is also talk about Samsung, which has a chip factory in Austin, Texas. One source claims some officials are keen to assist Samsung in expanding its current contract-manufacturing operations to create more advanced chips, again for potential government use.