Express Transit implementation in NYC delayed to December 2020
NYC previously promised to have contactless payment systems in place across its entire subway line by the end of summer 2020, but has delayed that rollout due to coronavirus health concerns.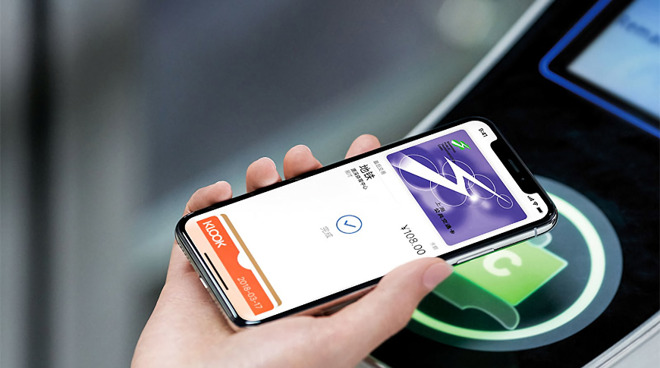 Express Transit implementation in NYC delayed to December 2020
The One Metro New York, or OMNY, system is meant to bring public transit into the modern era by using contactless payment for passengers.
Apple Pay
works specifically with this system by using a feature called "Express Transit" which was enabled in an iOS 12 update in 2019.
The OMNY system is installed on about half of the 472 subway stations in New York, which means only a few are actually enabled. According to one MTA official, unless OMNY is installed on both ends of a route, you cannot use it at either.
The system is also being implemented in bus routes, which will see a much faster rollout and is expected to be fully implemented by the end of July. OMNY terminals are being installed at the front and back of the bus to allow passengers to board from either end and pay with Apple Pay or their contactless payment of choice.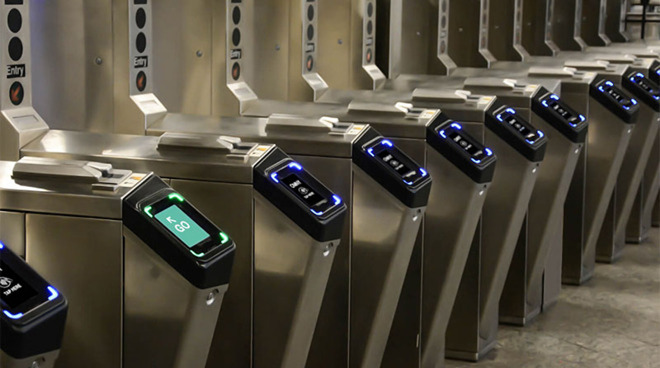 OMNY terminals as seen in a NYC subway station
According to the
Wall Street Journal
,
work was halted in March
to protect employees
from the virus
then resumed at the beginning of May. The precautions being taken from the coronavirus and the delay in work set the project completion back from late July to the end of December 2020.
To use OMNY or other transit system like the London Underground, you must
first set up Apple Pay
on your
iPhone
or
Apple Watch
. You can add specific transit cards to your Apple Pay wallet, if supported, or use a debit or credit card instead.
Express Transit will work with the latest iOS or watchOS release on an iPhone 6 or later and Apple Watch Series 1 or later. Once enabled, you will be able to pass your device over a payment terminal without having to deal with biometrics like Face ID or Touch ID. Express Transit will even work when your battery has died for up to five hours after it enters power reserve mode.