Review: Clayton & Crume leather MacBook Pro sleeve offers handcrafted protection on the go...
The new Clayton & Crume leather sleeve is a premium, classy way to tote around your
MacBook Pro
while also keeping it well-protected.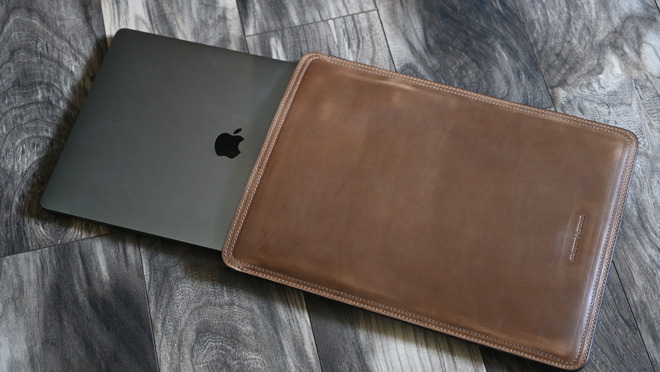 Clayton and Crume leather MacBook Pro sleeve
When it comes to
iPhones
, protection is relatively straight forward. Most just ensconce their device with one of the millions of cases available.
For the Mac, things aren't as simple. You can pick up a case, but they are almost always a plastic nightmare.
There are skins that can wrap your MacBook, but those too have issues. They don't come off too easily, can be a pain to adhere, and they only protect against scratches, not drops.
What that leaves is two options -- going without any sort of protection, or using a sleeve. Apple itself got in on this craze with its line of simple protective sleeves. But they are a bit thin and have their own issues.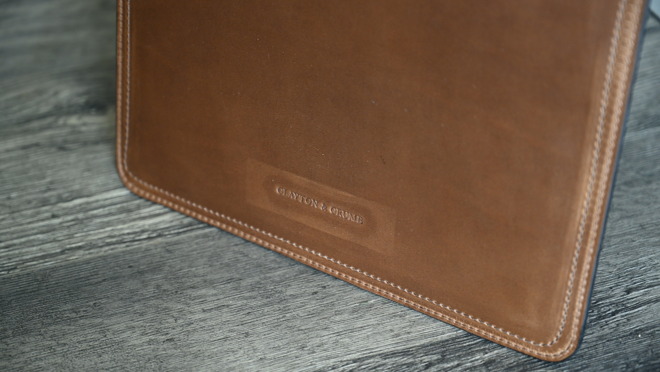 Clayton and Crume logo on leather MacBook Pro sleeve
The new Clayton and Crume sleeves are different, offering an even more premium option to Apple's, made here in the US using only the best materials, while offering more protection.
Crafted with care
The sleeve, which is available for a range of 13, 15, and
16-inch MacBook Pros
, is crafted from genuine full-grain leather sourced from the legendary Horween tannery in Chicago. That's important because, again, it originates from within the US, and has a history of producing some of the finest leathers.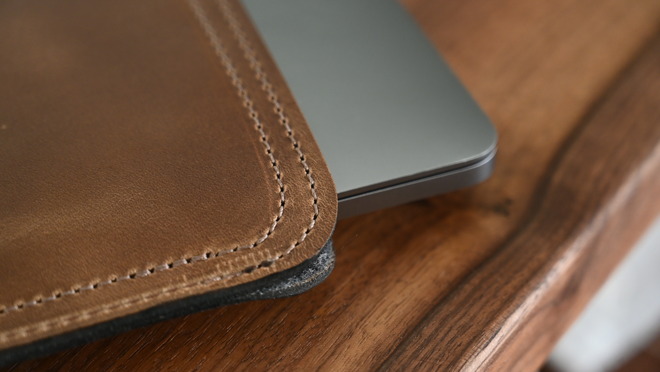 Clayton and Crume leather MacBook Pro sleeve has intricate detail work
You can feel the quality as soon as you pick up the sleeve, with a feel of real materials instead of processed plastics and cheap fabrics. It pairs so well with the aluminum design of Apple's machines.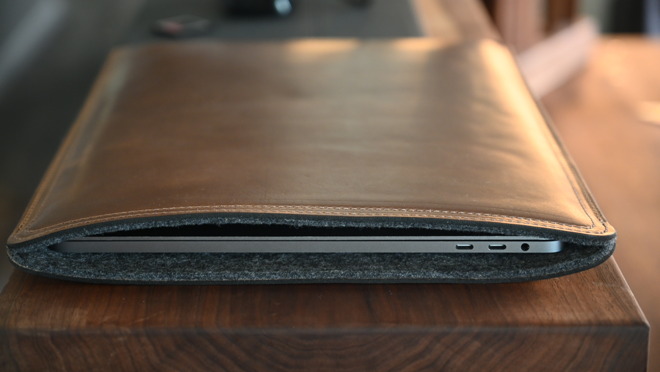 Clayton and Crume leather MacBook Pro sleeve offers solid protection
The edge of the case is double stitched to provide reinforced sides and corners adding some necessary protection from drops. There is a rather small Clayton and Crume embossing on the bottom of one side, but otherwise, the gorgeous leather is front and center.
Should you buy the Clayton and Crume leather MacBook Pro sleeve?
We can't find many faults with the Clayton and Crume MacBook Pro sleeve. It delivers on exactly what is promised. There is no added flair, no special patterns etched in, it is just a leather sleeve for your Mac.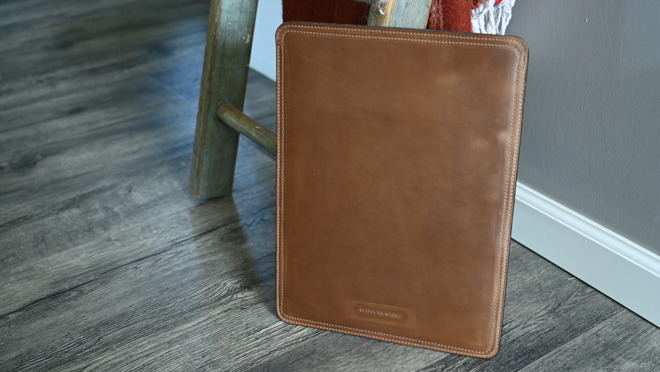 Clayton and Crume leather MacBook Pro sleeve
The entire case oozes a premium feel from the quality leather on the exterior to the soft merino wool lining. If you're looking for a sleek, stylish, modern way to protect and carry your MacBook Pro, then this should be near the top of your list.
The only real downside is the hefty price tag attached, which is often the case with these hand-crafted leather goods. The quality is unparalleled but it's up to you if that quality is worth the cost associated, or if a cheaper fabric, neoprene, or other sleeve is worth it.
Apple offers its own MacBook Pro sleeves which are somehow even more expensive and yet feeling them, we prefer the Clayton and Crume offerings. Clayton and Crume also offer more sizes, rather than just the 13-inch and 16-inch sizes from Apple, these are also available for the 15-inch.
Pros
Fantastic look and feel


Excellent build quality


Sizes for 13, 15, and 16-inch MacBook Pro


Cheaper than Apple, but not by much


Looks better with age


Three finishes to choose from
Cons
A very expensive accessory


Only dark colors to choose from
Rating: 4.5 out of 5
Where to buy
The Clayton and Crume MacBook Pro sleeve is available
direct from their website for $185
. It fits the 13-inch, 15-inch, and 16-inch MacBook Pro in Tumbled Chestnut, Dark Brown, and Natural colorways. They can also be monogrammed with up to three characters for free.