New DJI OM 4 gimbal will assist budding iPhone film makers
DJI has announced the OM 4 gimbal, built to manage the technical details of filming so users can focus on capturing footage.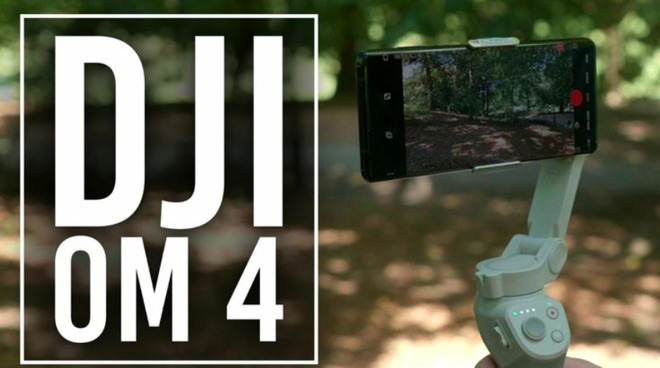 DJI OM 4 Gimbal
The DJI OM 4 is a gimbal with a stronger motor, smarter software features, and a faster mounting system. Just attach your
iPhone
to the gimbal and it takes care of balancing the device for you.
There are two new mounting options -- a magnetic phone clamp or magnetic ring holder. The phone clamp is like any standard phone mount for a gimbal, but the clamp itself is removable and attaches via the magnetic mount. The magnetic ring mounts to the rear of the smartphone with an adhesive for an always-attached mounting option.
Once attached with the gimbal powered on, it will automatically begin balancing and move the phone into a ready position. The software used within the
DJI Mimo App
will control all aspects of capturing video or photos with the gimbal.
Features of the DJI OM 4 gimbal
Active Track 3.0
Story Mode
DynamicZoom
CloneMe Pano
Gesture Control
Hyperlapse
Motionlapse
Timelapse
SpinShot Mode
Slow Motion
240 degree pano
3x3 pano
These features make video production techniques normally limited to professional rigs available to you and your device. Active Track will follow a subject, Story Mode will stitch together shots intelligently, and features like Hyperlypse and Spinshot will show off cinematic styles.
The gimbal
was announced
by DJI and is available for purchase
at Adorama
,
along with B&H
and
DJI itself
for $149. The gimbal is
one of many
products made by DJI for iPhone.