iPhone 12 lineup pricing identical across carriers after blowback over $30 difference
The Apple Store originally listed any
iPhone 12
model not made for Verizon or AT&T as $30 more expensive, but on pre-order day prices are the same across all models.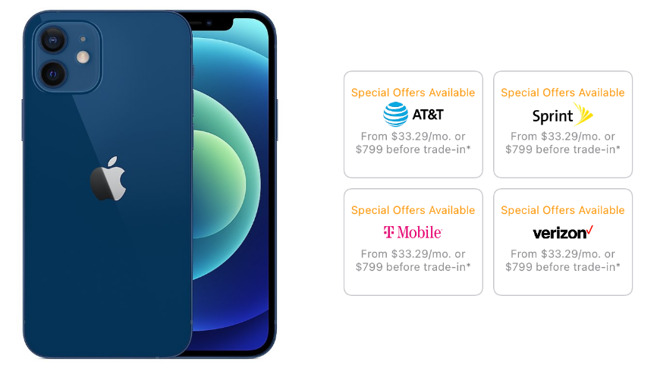 iPhone 12 pricing identical across carriers
The iPhone 12 and
iPhone 12 Pro
are now available for pre-order, and they are priced the same regardless of character. Apple was thought to have made a special deal with Verizon and AT&T for the
pricing to be subsidized
, which caused a lot of backlash amongst fans.
If Apple had followed through with the new pricing, it would have appeared that the iPhone 12 and
iPhone 12 mini
were priced $30 higher when not on those two carriers. Strangely this did not affect the iPhone 12 Pro or
iPhone 12 Pro Max
pricing.
Whatever the reasoning for the pricing and the change back to identical prices across the line, customers can now rest easy knowing they don't have to be on a specific carrier for special pricing.
The iPhone 12 mini and iPhone 12 Pro Max are available for pre-order on November 6 and will ship on November 13. The iPhone 12 and iPhone 12 Pro are now on sale and shipping as soon as October 23.