Apple Silicon MacBook Air versus 13-inch MacBook Pro - which to buy
The latest versions of the
13-inch MacBook Pro
and MacBook Air are more similar than ever before, with small yet crucial differences between the two that will change which is the right one for you.
Top: the new MacBook Air. Bottom: the new 13-inch MacBook Pro
When
Apple introduced
the
new MacBook Air
and 13-inch MacBook Pro with Apple Silicon
M1
, they belabored every detail of exactly how these machines differed -- from their previous versions. They didn't compare the two new models at all.
This neglecting to compare two or more incredibly similar devices is becoming a habit with Apple, too. It's how the fact that Apple put 5G, the same processor, and the same screen technology into the entire
iPhone 12
range is great, but makes choosing confusing.
It's also how it took a time to grasp what the
practical choices
were between the early
2020 MacBook Air
and mid-2020 13-inch MacBook Pro. In that case, though, it became clear that there were really three machines -- the MacBook Air, plus a low-end MacBook Pro, and a high-end one.
That low-end MacBook Pro didn't offer a great deal more than the MacBook Air. So your choice was really the much clearer one between that MacBook Air and the higher-end MacBook Pro. As well as an obvious cost difference, there were benefits to both machines.
MacBook Air M1
13-inch MacBook Pro M1
Starting Price
$999
Lowest MacBook Air prices
$1,299
Lowest MacBook Pro prices
Processor
M1 with 7-core GPU
M1 with 8-core GPU
Retina Display13.3-inch13.3-inch
Resolution
2560 by 1600
2560 by 1600
Brightness
400 nits
500 nits
Base RAM
8GB
8GB
Maximum RAM
16GB
16GB
Base storage (SSD)
256GB
256GB
Maximum storage (SSD)
2TB
2TB
Battery life
Up to 15 hours web, 18 hours video
Up to 17 hours web, 20 hours video
Ports
Two Thunderbolt/USB 4
Two Thunderbolt/USB 4
Touch ID
Yes
Yes
Touch Bar
No
Yes
Camera
720p FaceTime HD
720p FaceTime HD
Wi-Fi
802.11x Wi-Fi 6
802.11x Wi-Fi 6
Bluetooth
5.0
5.0
Audio
Stereo speakers, wide stereo, Dolby Atmos, three-mic array with directional beamforming
Stereo speakers, wide stereo, Dolby Atmos, studio-quality three-mic array with directional beamforming
Cooling
Passive
Fan
Apple Silicon brings confusion
Now with the introduction of the Apple Silicon M1 versions of these machines, it's like Apple has removed the higher-end 13-inch MacBook Pro. Instead, it's ramped up the performance of the
MacBook Air
, and slightly ramped up that of the MacBook Pro.
Given that the MacBook Air starts at $999, and the 13-inch MacBook Pro at $1,299, you don't want to make the wrong choice. That $300 difference, for example, could max out the RAM on the MacBook Air.
And the majority of details between the two machines are the same. Both new Apple Silicon M1-based laptops have the same 13.3-inch screen, for instance, although the MacBook Pro one is brighter at 500 nits compared to 400 nits for the MacBook Air.
That brightness difference is not one you're likely to easily see unless you have the two machines side by side. However, it could make a difference in bright sunlight.
Next, they use the 8-core M1, have up to 16GB RAM, and up to 2TB of storage. They can have an 8-core GPU, though the MacBook Air starts with a 7-core one.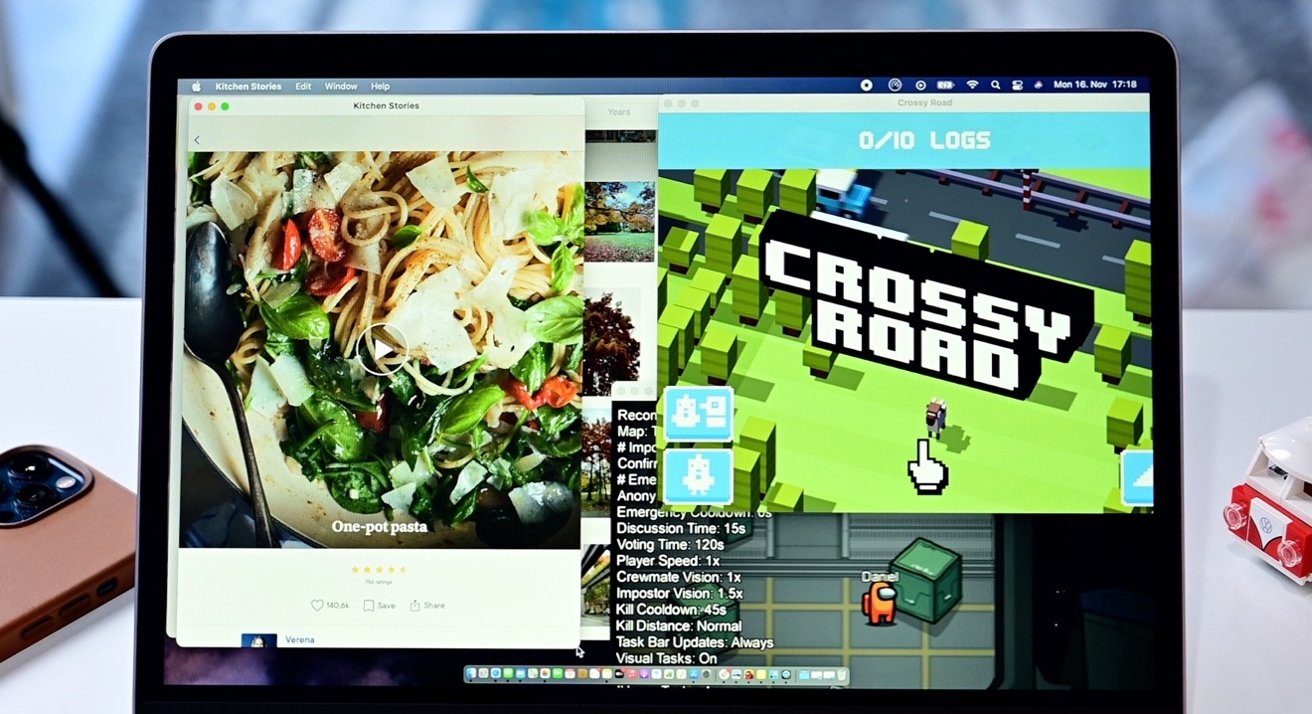 One of the M1 benefits is the ability to use iOS and iPadOS apps in macOS for the first time.
Both machines then have
Touch ID
, though the 13-inch MacBook Pro with Apple Silicon M1 also includes the Touch Bar. The new MacBook Air gets a quoted 18 hours of battery life, while the new MacBook Pro gets 20 hours.
Small but significant differences
None of these small differences between the machines is likely to be enough to make it worth buying the more expensive model. With any one of these small differences, then, the best buy would be the new MacBook Air.
It's when more than one of the small differences matter to you. And it's when you start looking at the costs of those differences that you can really see what is best value for you.
For instance, to get the same 8-core GPU version of Apple Silicon M1 in the MacBook Air that you do in the MacBook Pro, it will add $250 to your budget. With most of the specifications, you can pick the $999 model and use Build To Order to bump up the parts you want, but not in this case.
Instead, specifically to get the 8-core version, you have to remember to choose the model that starts at $1,249. That model does have 512GB as well as the GPU, though.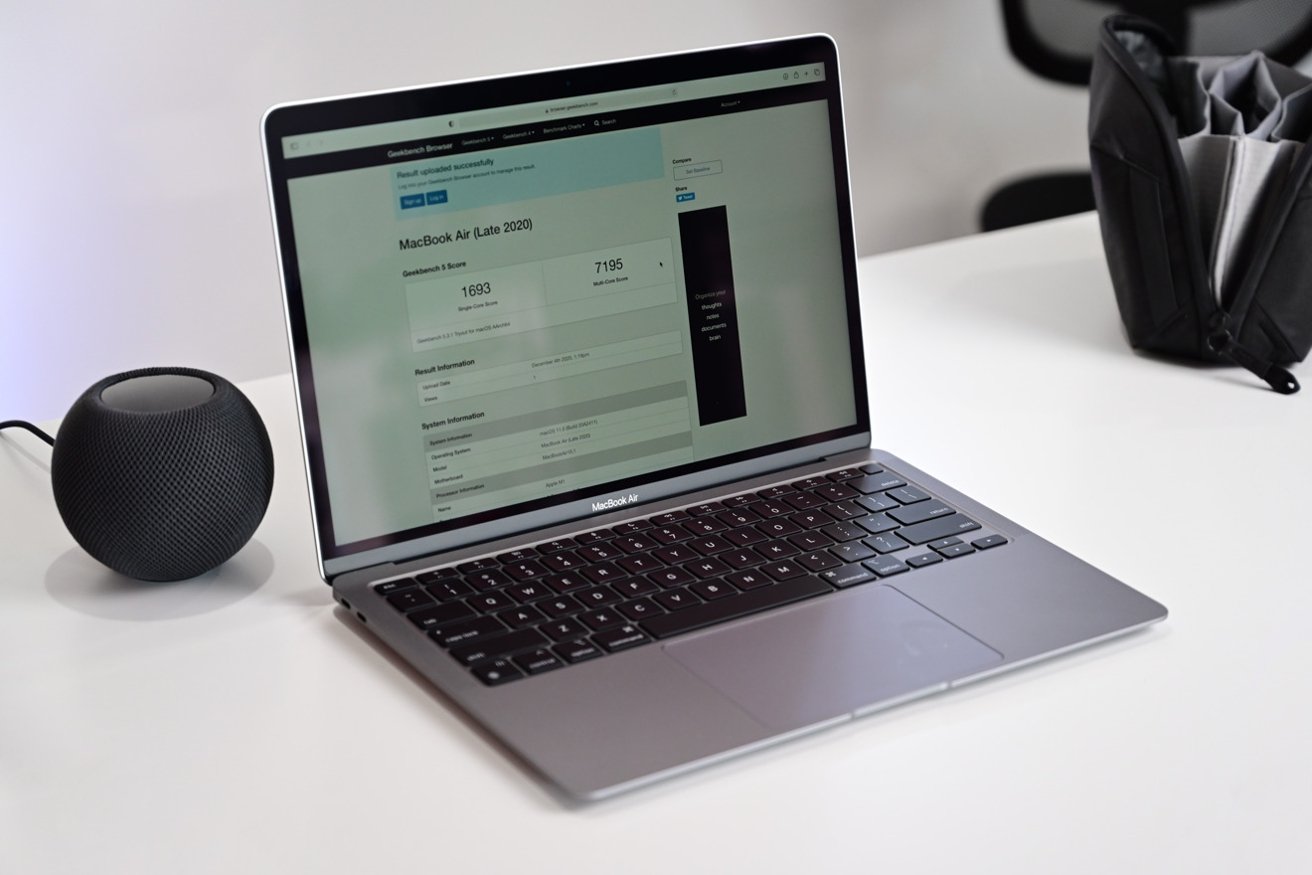 The MacBook Air's 7-core GPU option may be a little less graphically powerful, but you could always go for the 8-core version.
You can increase the storage on either configuration, but the only other thing you can elect to change is the RAM. On both configurations of the MacBook Air, you can take the 8GB RAM up to the machine's maximum of 16GB RAM for $200.
It is safe to assume, though, that the 8-core GPU version is better than the 7-core version, but not necessarily by that much. Attempts to benchmark the 7-core version against the 8-core, with existing extensive testing showing that the extra core provides just a few extra percentage points more performance overall.
If you are in the market for a MacBook Air, it's safe to say that you're probably not going to use it for graphics-intensive workloads, so the 7-core debate may not be worth looking into. Add in that the M1 is miles ahead of other
comparable Intel Macs
in
AppleInsider's
group benchmarks, and the argument becomes quite moot.
That difference in cores, plus the different amounts of storage that come with the two configurations of the new MacBook Air muddy your choices hugely. But if you look at, say, an 8-core GPU with 8GB RAM and 512GB storage, then you can make a more useful comparison with the new MacBook Pro.
To get that configuration of specifications in the MacBook Air would cost you $1,249. To get it in a 13-inch MacBook Pro would cost you $1,499.
That's still a difference of $250, but it's closer than $300 that the base models vary by.
The case of the MacBook Air
There are different combinations of RAM and storage that you can consider, but all of the options leave you facing a difference from $250 to $300 between the MacBook Air and the new 13-inch MacBook Pro.
It's a significant difference and could easily mean that your choice to go for the lower-cost model is made for you simply through budget constraints. For once, though, that may not realistically mean sacrificing anything by not choosing the 13-inch MacBook Pro.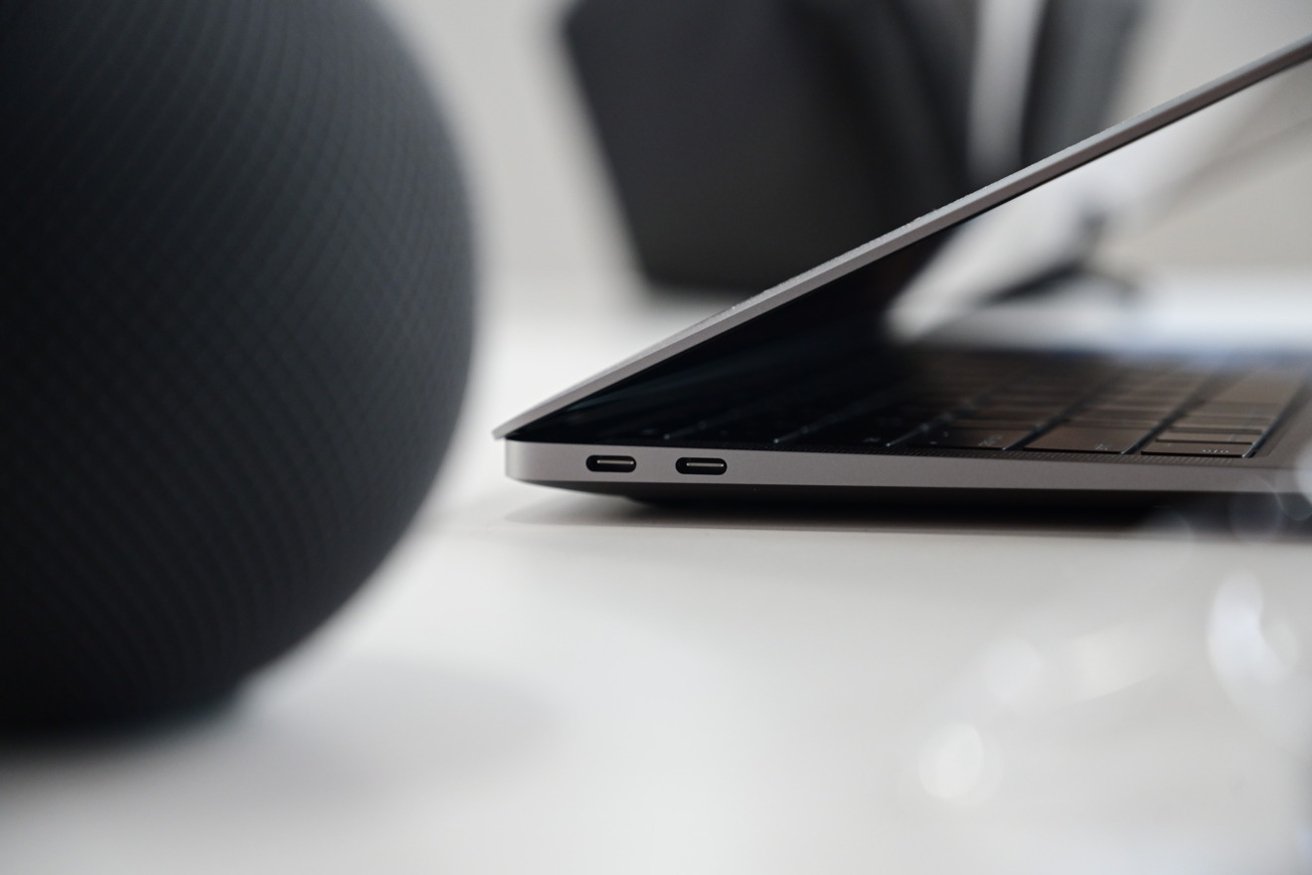 The MacBook Air is still thin and wedge-like, making it highly portable compared to the MacBook Pro.
On paper, the technical specifications remain close enough that the MacBook Air seems exceptional. There is one last difference, though, which if we cannot know it for sure until real-world testing, we have good reason to suspect it.
Previously, two things really held back the Intel MacBook Air and stopped it being a good choice for everyone. One was that it lacked a separate GPU, but to get one of those you had to buy the Intel
16-inch MacBook Pro
.
Now the new MacBook Air and the new 13-inch MacBook Pro have a greatly-improved GPU, so it's likely that this issue is at least reduced.
The other was heat and how the thinner wedge-shape of the MacBook Air imposed certain limitations. The machine simply could not sustain a heavy workload, like rendering video, for long. It would quickly begin to heat up, and then it would throttle down the speed to keep it working.
In comparison, the Intel 13-inch MacBook Pro was better. And if it would still always be beaten by the better separate GPU in the 16-inch model, it was arguably the sweet spot between power and portability.
This has to be the same with the new Apple Silicon M1-based versions of these machines, because both the MacBook Air and the 13-inch MacBook Pro retain their old case designs. However, it may not really be that much of a factor.
In our
review
of the M1 MacBook Pro, running benchmarks repeatedly on the computer made it reach a peak surface temperature of 97F (36C), which is far below the 104F (40C) idle temperature and five-minutes-under-load temperature of 114F (46C) for the Core i9 MacBook Pro.
The Apple Silicon MacBook Pro was also found to be impressive in that it barely needed to turn on the fan at all during the benchmarks, since it remained cool throughout. Since the MacBook Air doesn't have this fan-based cooling facility, the theory is that it will find it hard to manage temperatures, but that becomes less of a problem given the processor runs cooler in the first place.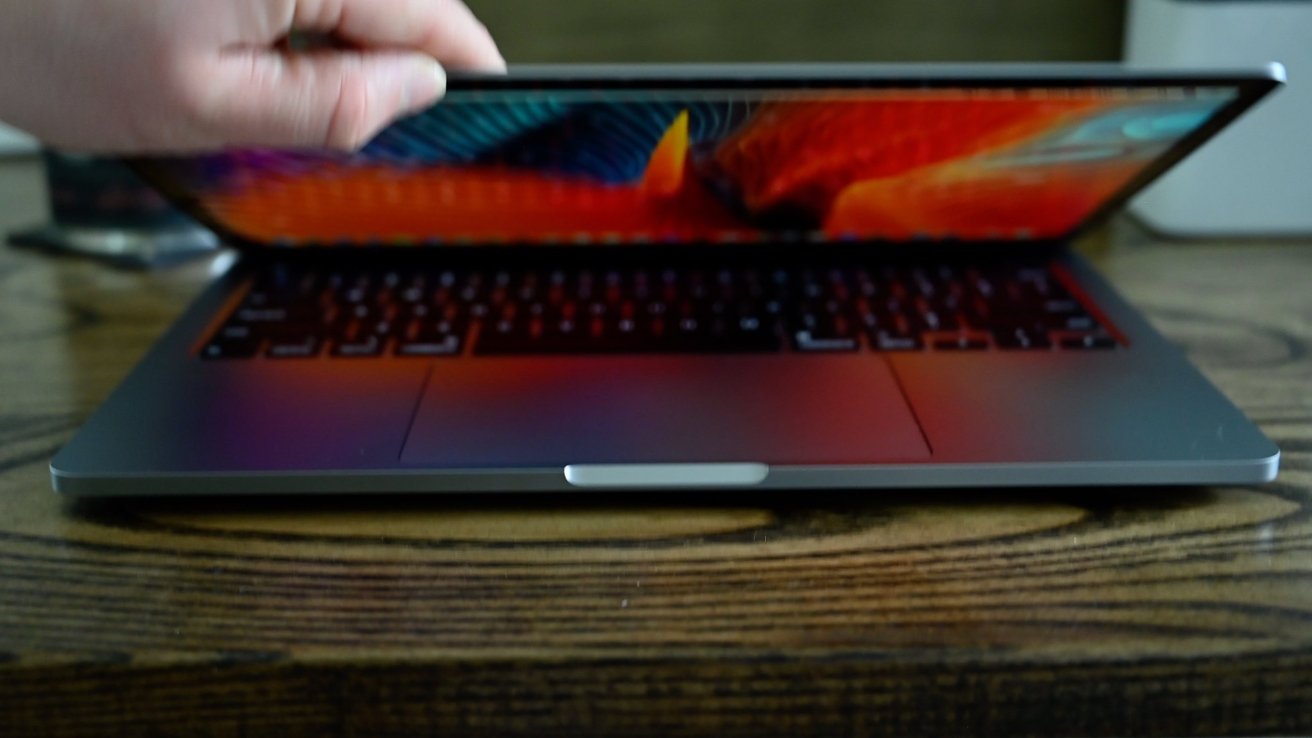 The MacBook Pro is thicker than the MacBook Air, but it has its own small advantages.
Apple did also go to some lengths to stress how much the M1 has increased performance while lowering power consumption. In the launch, Apple said the MacBook Air was better than it had been for video editing.
"For the first time, you can edit multiple streams of full-quality 4K ProRes video, without dropping a frame," said Laura Metz, a Mac product line manager.
Better is not the same as best, though, and while Apple stayed away from any comparison between its new laptops, it did suggest that the MacBook Pro retains significantly greater video performance.
"In fact, the new 13-inch MacBook Pro can do things that no other three-pound pro notebook can do," said Shruti Haldea, another Mac product line manager. "Like play back 8K ProRes footage in full quality in DaVinci Resolve, without dropping a single frame."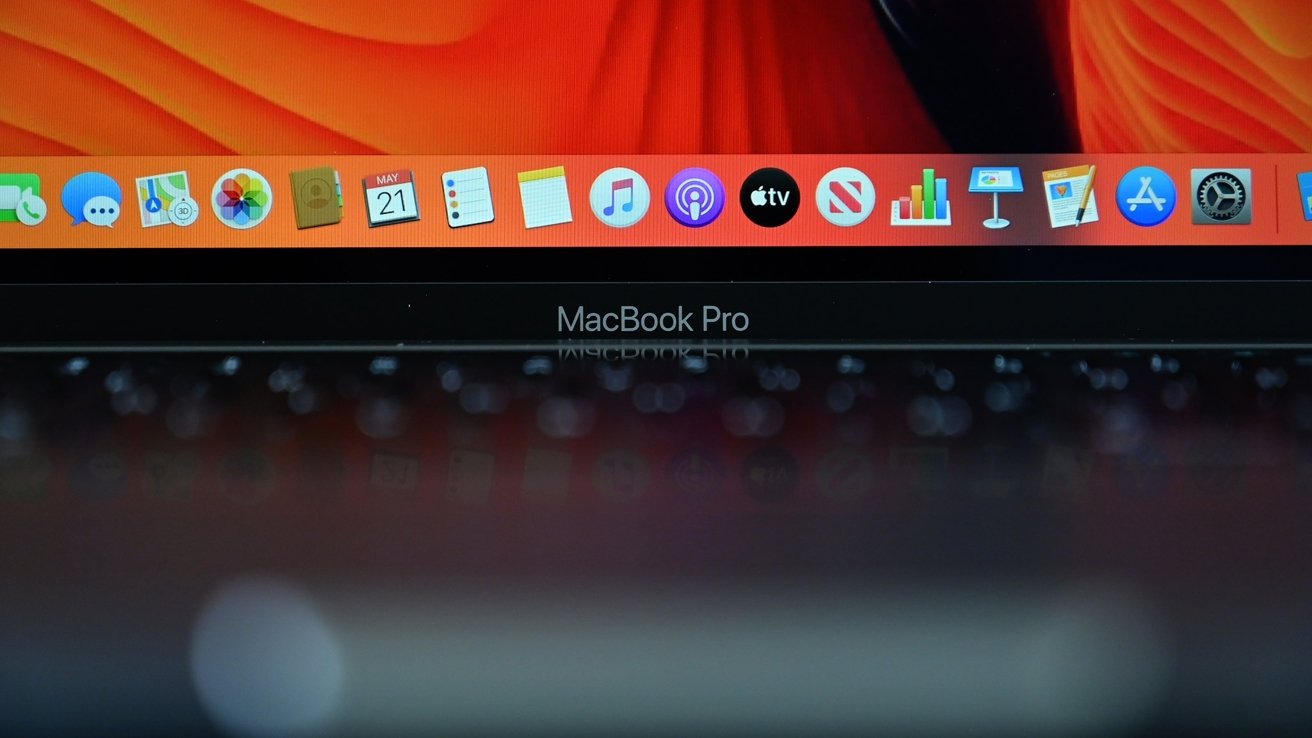 The MacBook Pro product name is ever-present when you're using the notebook.
Making your choice
Curiously, even after all that the Apple Silicon M1 processor has brought to the Mac in power and performance, we still have to work through the same questions we did with the Intel versions of these new machines.
If you just need a portable Mac, buy the new MacBook Air with Apple Silicon M1, and be very pleased. This is gigantically better than the previous model -- and it's not as if the older Intel MacBook Air were a poor choice.
It's worth going for the $1,249 option, though. As well as getting you the full 8-core GPU, it gets you that 512GB storage -- which would otherwise bring the price up from $999 to $1,199.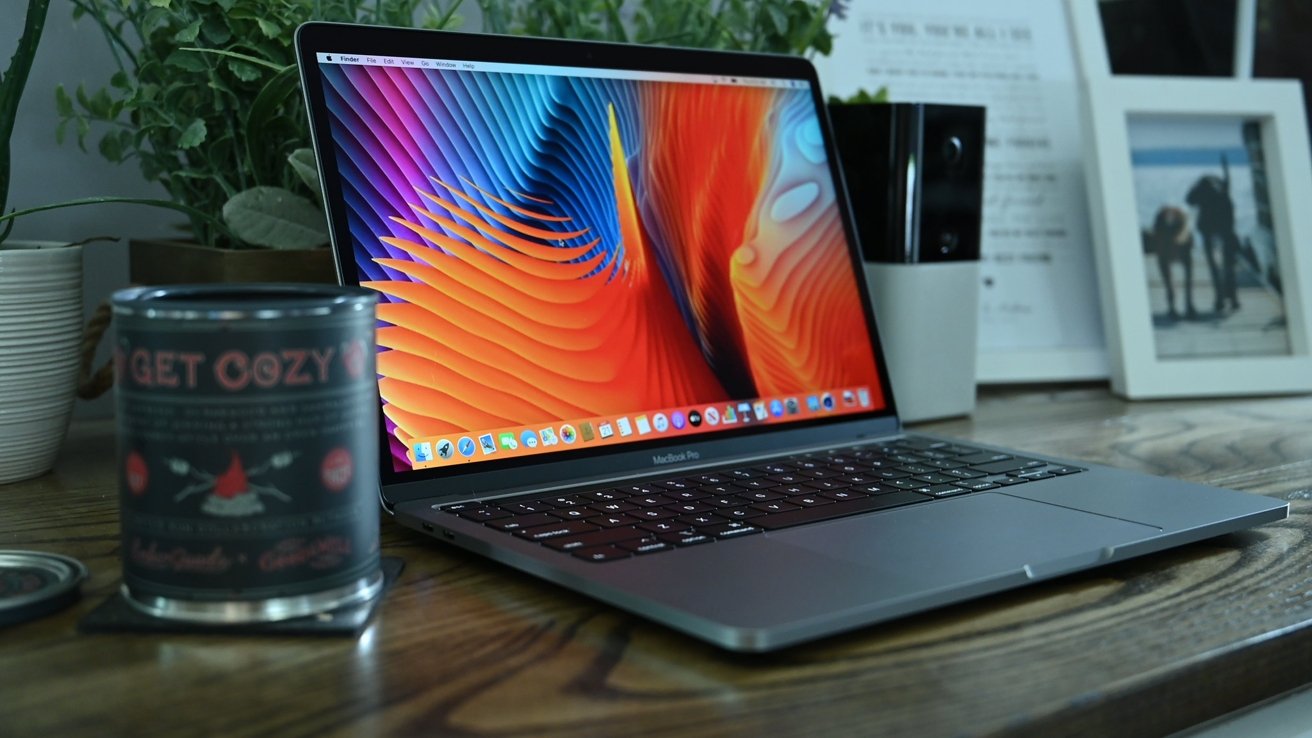 Both will help you get your work done, but power users will still opt for the MacBook Pro.
What's different now is that you get a far more powerful machine for the price. And what that means for the future is that you're likely to keep the MacBook Air for longer -- especially if you spring for the maximum 16GB edition.
When you need more, such as if you regularly do a lot of video editing, the new 13-inch MacBook Pro is going to remain the better choice. That is a closer call than ever before, but it's still a good call.
Keep up with AppleInsider by downloading the AppleInsider app for iOS, and follow us on YouTube, Twitter @appleinsider and Facebook for live, late-breaking coverage. You can also check out our official Instagram account for exclusive photos.