Google and Facebook allegedy working together to combat antitrust lawsuits
A lawsuit claims Google and Facebook were planning to work together to combat any investigations into their online advertising relationship, an agreement where the two tech giants would attempt to fend off antitrust lawsuits by helping each other out.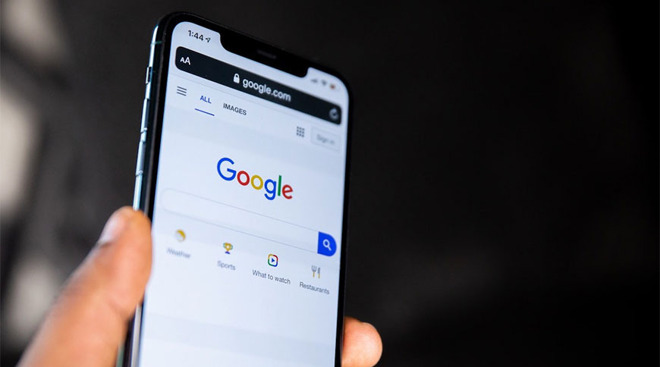 The lawsuit was jointly filed by attorneys general in ten states against
Google on Wednesday
, accusing Google of "engaging in market collusion to rig auctions" in online advertising. While that lawsuit was redacted, a draft version free from censorship reveals Google could have received some help from Facebook on the matter.
The redacted draft version
seen
by
The Wall Street Journal
mentions a deal between Google and Facebook to "cooperate and assist one another" in the event either became part of an investigation over their online advertising businesses. The redacted sections refer to internal company documents, which went into more detail about the attorneys' findings.
The lawsuit alleges Google and Facebook made a deal in September 2018, where Facebook would not compete against Google in online advertising, so long as the social network received special treatment when it used Google's tools. The agreement was known as "Jedi Blue," a codename influenced by "Star Wars."
As part of the agreement, the draft version of the lawsuit mentions how Google and Facebook were aware of the possibility there could be antitrust investigations because of the agreement and how to work together to conquer them. This includes language where the companies would "cooperate and assist each other in responding to any Antitrust Action" and "promptly and fully inform the Other Party of any Governmental Communication Related to the Agreement."
There is also mention of the deal being signed by Facebook COO Sheryl Sandberg, who also emailed CEO Mark Zuckerberg in claiming "This is a big deal strategically." The draft also refers to how Facebook would be locked into spending at least $500 million each year in Google-run ad auctions by the deal's fourth year, and that Facebook was to "win a fixed percent of those auctions."
The deal was also seen by Facebook to be "relatively cheap" to go through with, compared to directly competing against Google. The Facebook team negotiating with Facebook emailed Zuckerberg as well, suggesting the alternatives were to "invest hundreds more engineers" and to spend billions on locking up inventory, exit the advertising business, or to make a deal with Google.
Meanwhile, a Google mentioned that if it couldn't "avoid competing with" Facebook, instead it would work together to "build a moat."
Google executives were apparently worried about competition from Facebook, as well as rival advertising firms working on "header bidding," a method for buying and selling online advertising. A 2016 Google presentation discussed a need to "stop these guys from doing HB," and that Google had to "consider something more aggressive."
The added redacted allegations offer an extra dimension to the antitrust lawsuit, as current US law prevents agreements to fix prices with competitors in such a way. This is also potentially easier for the attorneys to prove than accusations Google is running an illegal monopoly.
Both Google and Facebook have disputed the allegations. A Google spokesperson said the agreements over antitrust threats are common but that the "claims are inaccurate. We don't manipulate the auction." There was also "nothing exclusive" about Facebook's involvement, "and they don't receive data that is not similarly made available to other buyers."
Facebook responded to the allegations by saying "any allegation that this harms competition or any suggestion of misconduct on the part of Facebook is baseless."
The new allegations arrive at a time when Facebook is
actively campaigning
to convince Apple against implementing new privacy features in
iOS 14
that would limit the effectiveness of advertising tracking systems, an effort declared by the EFF to be "
laughable
."