Apple confirms fix for ultrawide monitors with M1 Apple Silicon Macs is coming
Users of certain ultrawide and super-ultrawide external monitors are reporting that some resolutions are not available when used with an
Apple Silicon
M1 Mac, but Apple says that a fix is coming.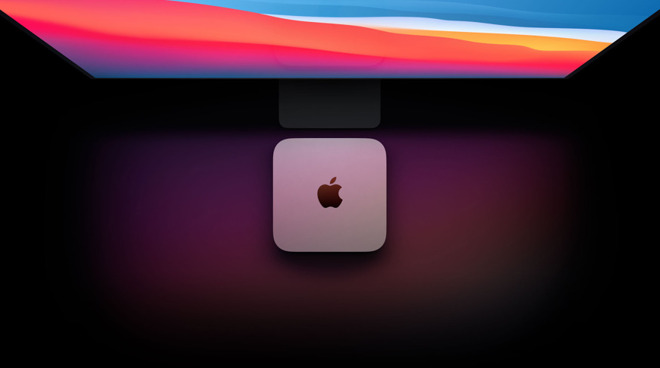 Apple Silicon Macs are having problems with ultrawide monitors
Apple's Apple Silicon
M1
-based Macs
did change
what external monitors are supported, but now an unknown number of users are reporting issues with limited resolution options.
Specifically, when either so-called ultrawide or super-ultrawide displays are connected to the new M1 Macs, macOS Big Sur does not offer the option to use certain resolutions. Such monitors are built to display a range of resolutions, but those are simply not listed in the
System Preferences
,
Display
pane.
"Apple is aware of this issue," says the company in a new
support document
, "and resolution is planned for a future macOS update."
The issue was
first spotted
by
MacRumors
. Apple has not confirmed when a fix will be released and adds only that "this document will be updated as more information becomes available."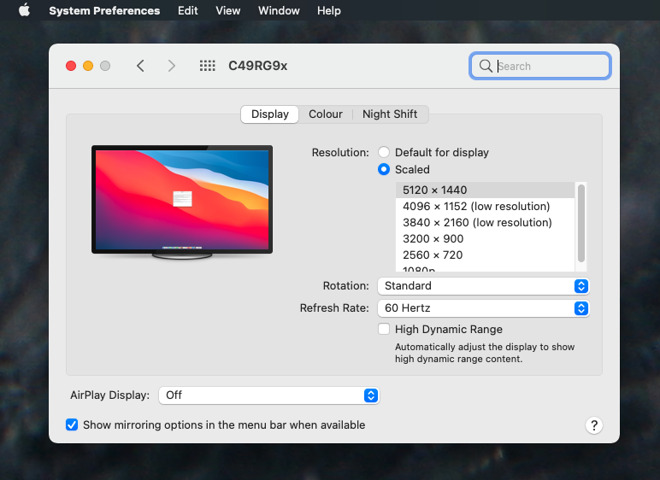 Apple's Displays settings pane is not displaying all the available resolutions that an attached monitor can support
It's also not clear yet how widespread the problem is, nor whether it affects only certain brands of monitor. The new
13-inch MacBook Pro
and M1-based
MacBook Air
, are
both limited
to supporting just one external monitor, down from multiple in their previous Intel versions.
The new
Mac mini
has a similar limitation with only one external display allowed via DisplayPort. However, it's possible to run a second monitor off the Mac mini via HDMI.