Facebook agrees to $650M settlement to end Illinois privacy lawsuit
A judge has approved a settlement valued at $650 million from Facebook to end a privacy lawsuit, one which alleged the social network used facial recognition technology on user photos stored on its
iPhone
app without permission.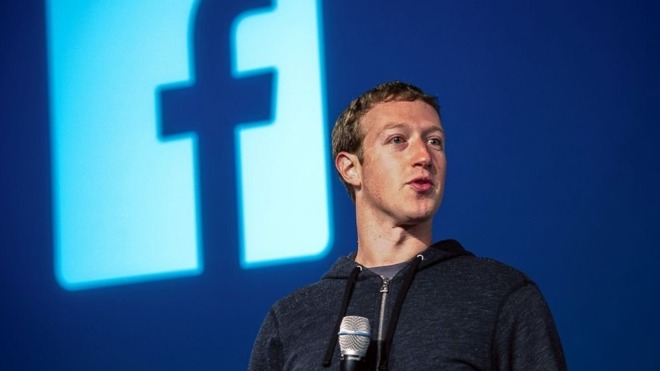 Facebook CEO Mark Zuckerberg
The lawsuit, which started in April 2015, alleged Facebook did not gain consent from users to use its facial tagging features on their photographs. Originally filed by Chicago attorney Jay Edelson on behalf of plaintiff Carlo Licata, the complaint claimed the consent-less tagging was not allowed under privacy laws in Illinois.
The case originated in Cook County Circuit Court before moving to Chicago federal court then California,
reports
the
Chicago Tribune
. On reaching California, the lawsuit attained class-action status.
The class in question constitutes approximately 6.9 million Facebook users in Illinois that Facebook created and stored a face template for after June 7, 2011. Close to 1.6 million claim forms were filed ahead of the November 23 deadline for joining, making up roughly 22% of potential class members.
Facebook went against the Illinois Biometric Information Privacy Act, the complaint alleged, which is among the toughest privacy laws in the United States. Part of the act requires companies to gain permission from users before being able to start using biometric systems with their data, which includes facial recognition systems.
U.D. District Judge James Donato called the settlement one of the largest of its kind for privacy, and a "landmark result" for class members. "Overall, the settlement is a major win for consumers in the hotly contested area of digital privacy," said Donato.
Of the $650 million settlement, each class member is expected to receive at least $345, while three named plaintiffs will be awarded $5,000 apiece. Edelson will be paid $97.5 million in attorney's fees and around $915,000 in expenses.
Checks could be sent out to class members within two months, though an appeal over the decision could still be made, prolonging the case.
The settlement news arrives at a time when Facebook is
attacking Apple
over its looming privacy-related changes. In concern for a potential loss of advertising revenue due to reduced tracking in
iOS 14's
App Tracking Transparency
, Facebook has attacked Apple with ad campaigns framing the changes as being bad for small businesses.
Reports have also surfaced claiming Facebook CEO Mark Zuckerberg has been
repeatedly angered
by Apple's privacy stance, and that he wanted to "inflict pain" to the iPhone maker.
This is not the only privacy lawsuit Facebook faces over its biometric data usage.
In August 2020
, it was sued in a Redwood City, California state court for allegedly "collecting, storing, and profiting" from the biometric data of more than 100 million Instagram users, again over the use of facial recognition.