Reopening, end of Apple TV+ trial are risks to Services revenue, bearish analyst says
Goldman Sachs believes that a slowdown in
App Store
growth and the possibility of an end to Apple TV+ free trials presents "significant downside risk" to Apple's investors looking ahead to 2022.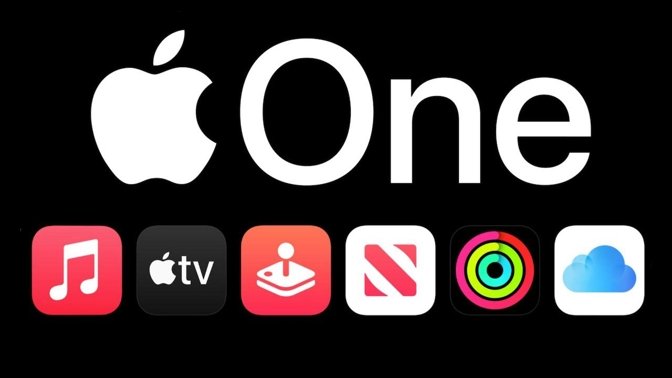 Credit: Apple
In a services-based research note seen by
AppleInsider
, lead analyst Rod Hall heavily revises his Apple Services forecast as the effects of the pandemic ease and re-opening approaches.
According to Hall, a bottom-up model of Apple Services suggests that there is "significant downside risk to [2022] consensus for Services revenue." He attributes that mostly to a slowdown in App Store growth post-
coronavirus
.
Hall says that there could be a 2% year-over-year decline per user in 2021 as pandemic-era restrictions ease and activities move out of the home. That decline would result in growth of 3% year-over-year, down from 28% in 2020. The analyst adds that the
Apple TV+
free trial continues to redistribute product revenue into Services. If Apple were to end its extended trial, it would likely result in a 4% negative impact to Goldman Sachs' 2022 Services forecast, he added.
Because of that, he expects Apple to again extend the promotional Apple TV+ trial. On the other hand, Hall says that Apple TV+ subscriptions could improve later in 2021 as COVID-19 effects on production and release could improve.
The analyst also believes that traffic acquisition costs paid by Google to Apple were heavily affected by the pandemic. He expects them to recover.
Goldman Sachs estimates that TAC growth for iOS materially slowed to 11% year-over-year in 2020, down from 25% in 2019. Going forward, Hall forecasts that TAC revenue could recover in 2021 to $15 billion and 29% year-over-year growth. Mostly, this is attributed to the fact that Google search revenue plummeted during the global health crisis.
There are a few risks to TACs, however. Hall says that a looming Justice Department case, which includes scrutiny of the
payments made
by Google to Apple, could impact the search giant's ability to pay Apple to be the default iOS web browser. App Tracking Transparency could also affect Google TAC payments.
Despite the potential risks to Services, Hall does believe that the launch of the
Apple One
bundle could be a net positive for the Cupertino tech giant.
He expects Services gross margins of 66.5% for 2021 and 64.5% for 2022, largely in-like with consensus. The analyst has raised his Services revenue forecast by 1% for 2021 and by 4% for 2022, based mostly on an assumption of a continued Apple TV+ free trial and the positive effect of the Apple One bundle.
Hall maintains his AAPL "Sell" rating and 12-month price target of $83, based on a 22x multiple on an earnings-per-share forecast of $3.79. The analyst's price target is the lowest among Apple watchers.
Shares of AAPL are currently trading at $123.45, up 1.06% in intraday trading on Thursday. On April 1, 2021, shares of AAPL were down 4.62% from the beginning of 2021, but have grown more than 100% since April 1, 2020.