China smartphone data shows solid iPhone 12 demand, but no 'super cycle'
Analysts are weighing in on the latest smartphone shipment data out of China, which suggests solid demand for
iPhone
models but casts doubt on a "super cycle."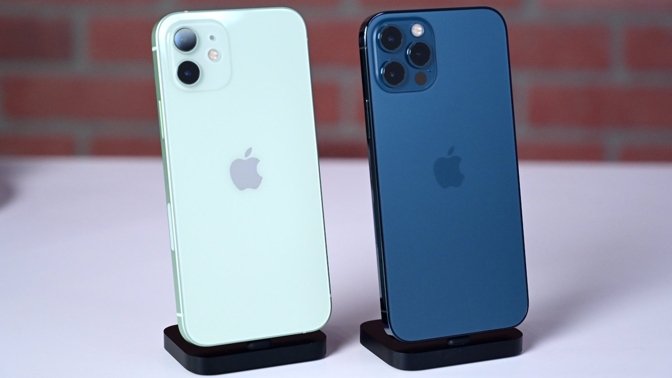 Credit: Andrew O'Hara, AppleInsider
The latest shipment disclosure from the Chinese Academy of Information and Communications Technology (CAICT) shows that shipments of international smartphone brands, mostly composed of Apple devices, clocked in at 2.7 million devices in March 2021.
According to JP Morgan analyst Samik Chatterjee, that's a 7% year-over-year decline from March 2020. While the 2.7 million devices does represent a 23% month-over-month increase, it's also below the average seasonal increase of 42% between the months of February and March.
Chatterjee notes that the March numbers represent the first year-over-year decline since September 2020. However, he does note that shipments have seemingly surged 92% to 11.3 million units in the first quarter of 2021. That's well ahead of 2020 and 2019 levels, and in-line with 2018 numbers.
In a research note seen by
AppleInsider
Goldman Sachs analyst Rod Hall makes a similar analysis. He says that the aggregate unit count between September 2020 and March 2021 has hit 31.9 million units, which compares favorably to 24.3 million units in the same period in 2019 and 2020.
However, Hall notes that the 2021 numbers are still down about 14% from the
iPhone X
redesign cycle over the same period. He says that's consistent with Goldman Sachs' view that lengthening replacement cycles are driving lower demand peaks in iPhone redesign years.
UBS analyst David Vogt has taken it a step further. He estimates that Apple shipments were down 14% year-over-year in March, compared to year-over-year growth of 255% in February and 122% in January.
"We believe the deceleration was somewhat expected and could continue in the months of April and May given tough compare versus last year's demand impact from the pandemic," Vogt writes.
Additionally, Hall says that the March 2021 CAICT disclosures suggest that Apple lost market share during the period. He says that supports UBS's view that the
iPhone 12
lineup is unlikely to result in a "super cycle."
Overall handset shipments in China came in at 36 million units in March 2021, up 66% month-over-month and higher than pre-COVID levels in 2018 and 2019.