Apple Watch Series 7 uses same processor as predecessor
The
Apple Watch Series 7
, announced on Tuesday, is thought to use the same S6 system-in-package processor first deployed in the Apple Watch Series 6 released last year.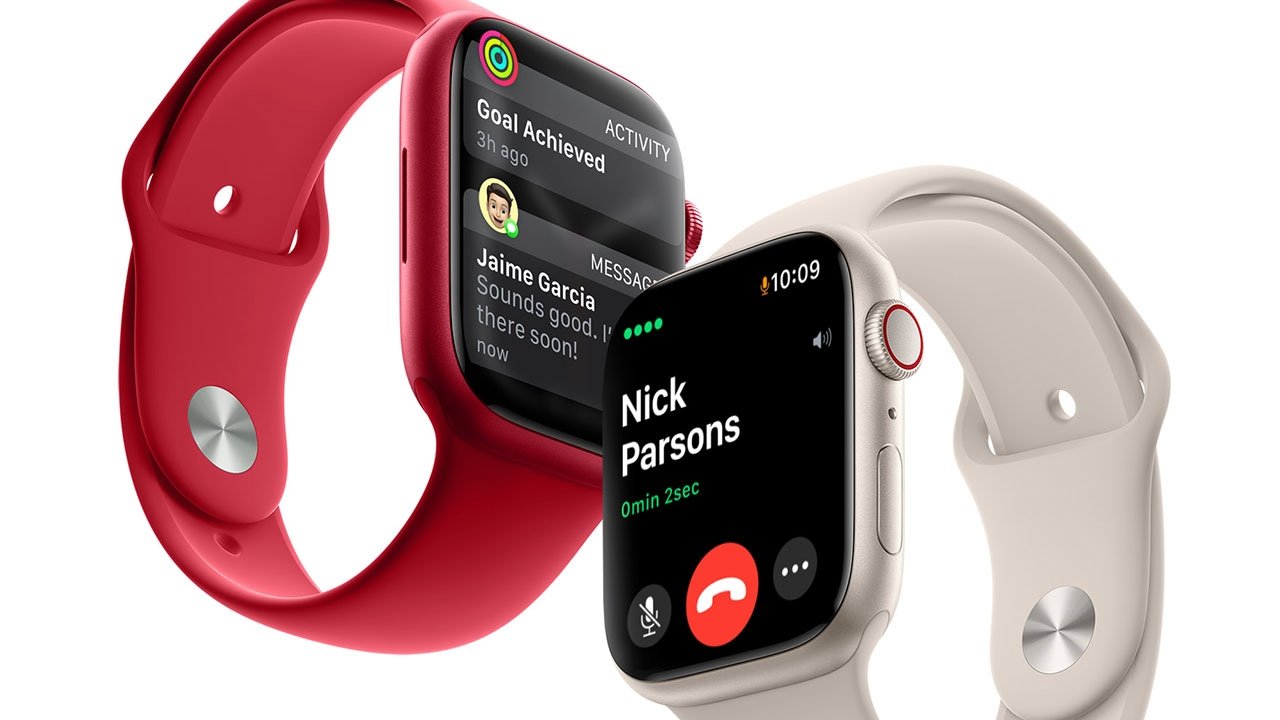 Apple failed to talk up the performance of Apple Watch Series 7's processor during
Tuesday's unveiling
, which is peculiar considering sequential bumps in capability are typically a staple of Apple hardware introductions.
It appears, however, that there are no performance gains to speak of, as the new wearable uses the S6 SiP introduced with
Apple Watch Series 6
in 2020.
While Apple has not released exact specifications pertaining to its flagship's processor, developer Steve Troughton-Smith
in a tweet
today said the latest version of Xcode reveals both Apple Watch Series 7 and Apple Watch Series 6 integrate a "t8301" CPU. Troughton-Smith guesses that the component is the "exact same" part used last year, meaning the chip was not massaged with modifications or upgrades.
"There is a reason Apple didn't talk about the Apple Watch Series 7 CPU this year," Troughton-Smith said. "[A]nd it's because it's the exact same as last year's Series 6 In fact it doesn't even get a new model number, it's effectively just a chassis tweak."
That take is perhaps a tad disingenuous considering Apple increased the chassis size to accommodate a new Retina display that boasts nearly 20% more screen area than the Apple Watch Series 6. The casing is also 40% thinner and includes "fundamental design changes" that make it the most durable Watch to come out of Cupertino. Apple claims the front crystal is its strongest yet, while the overall unit features IP6X certification and a "swimproof" WR50 water resistance rating.
Also new is an enhanced charging system that provides 33% faster charging than Apple Watch Series 6. Apple claims the device can reach an 80% charge in 45 minutes with the new
Magnetic Fast Charger USB-C Cable
.
Why Apple carried the S6 forward into Apple Watch Series 7 is unclear, but the decision is unprecedented for a next-generation flagship device. Apple has introduced a new S-series processor with each Apple Watch revision since its inception and only twice issued a variant of a current chip or integrated a previous generation processor in an entry-level model. A similar strategy is applied to iPhone and iPad.
It remains unclear how the wider Apple Watch ecosystem will be impacted by the decision, if at all, though it appears that the S6 is more than capable of handling a larger screen and
watchOS 8
. Among Apple's products, Apple Watch, with its lightweight apps and limited capabilities, is perhaps least affected by the lack of a progressively performant chip.
Apple Watch Series 7 is due to arrive later this fall.
Read on AppleInsider