Brazil will fine Apple again for not including charger with iPhone 13
The Brazilian consumer protection regulator says it will issue another fine to Apple over its failure to include a charger with the new
iPhone 13
.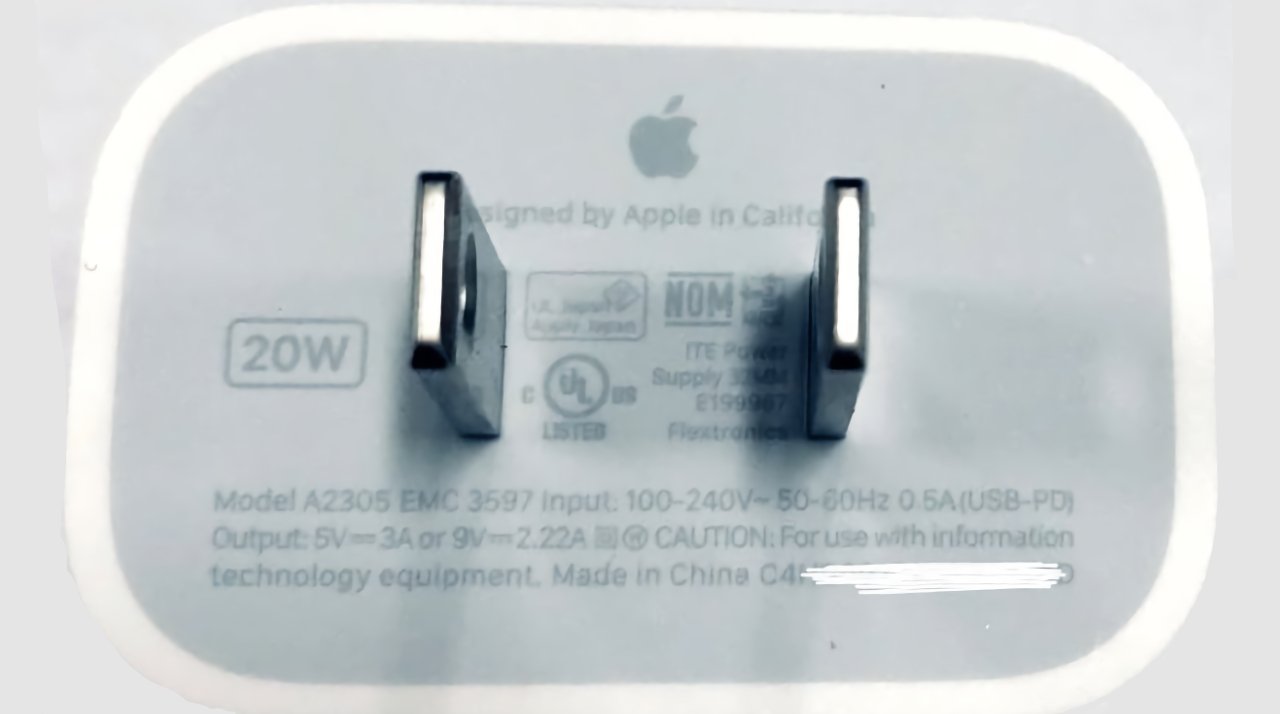 An Apple charger
Following Brazil's
fining Apple $1.9 million
for not including a charger with the
iPhone 12
, the company was forced to offer chargers to anyone requesting it. Now, the Procon-SP regulator plans to do the same over the iPhone 13.
According to local publication
TechTudo
, the
$1.9 million fine
that was issued in March 2021, was the maximum allowable under Brazilian law. The fine is also limited in how it cannot be applied again fewer than six months after issuing.
Six months later, Apple has new iPhone, and Brazil intends to fine the company again.
"The consumer already has the expectation that he [sic] will receive the charger along with the smartphone," Procon-SP executive director Fernando Capez told
TechTudo
(in translation). "Breaking this routine can also imply an unjustified price increase."
"For example, you sell the device with charger for X," he continued. "Then you sell only the device for X, which means that the company has increased the price."
"We can compare it to going to a supermarket," said Capez. "The customer bought a 400 grams product for R$20. Now, the same product continues to cost R$20, but with 300 grams. The company may decrease the quantity, but it is necessary to stamp this information on the packaging so that the consumer is aware."
Apple does state on its website that there is no charger included, but according to the Brazilian authorities, this is not sufficient. In translation, Capez said that local consumer law requires such information to be "ostentatious," not "camouflaged."
Procon-SP has previously accused Samsung of contravening the same consumer law, but it has not fined that company, and seemingly does not intend to. Capez says that Samsung avoided the fine by agreeing to provide Galaxy S21 chargers for free.
TechTudo's report is not clear on how Samsung's doing this avoided the fine, when Apple
similarly provided chargers
for the iPhone 12 range in the country.
There is a
similar situation in France
where local regulations still require Apple to include wired EarPods with all iPhone models.
Read on AppleInsider