Tile refreshes lineup with new design & anti-stalking feature
Posted:
in iPhone
edited October 2021
Tile has updated its entire lineup on Tuesday with all-new designs, boosted range, louder alert tones, improved privacy features, and an upcoming augmented reality mode to take on Apple's
AirTag
. Unfortunately, they won't support Apple's Find My app.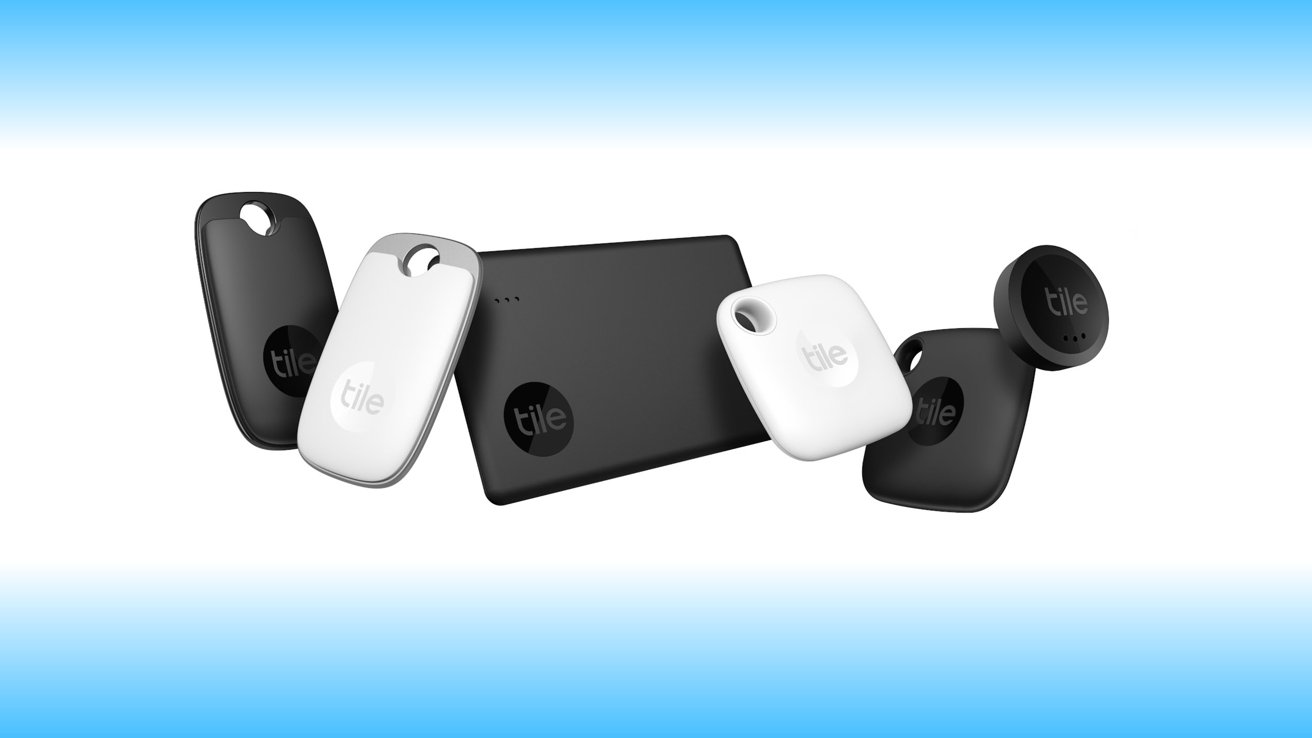 The all-new Tile lineup
With this new range of trackers, Tile is highlighting its platform-agnostic approach as well as the expansive number of trackers that fit into several niche use cases. The new devices include updated the Pro, Mate, Sticker, and Slim. Tile Ultra is an all-new product slated for early 2022 that will utilize Apple's U1 ultra wideband chip.
Tile Pro sits atop the pile with its 400-foot range but the new feature here is an updated look and feel. Tile says the most common use case was hanging on a keychain so the new model is designed with that in mind.
It now looks
much more like a key fob
and can instantly attach to your keyring, as well as your backpack or purse.
Mate, Sticker, and Slim all now have a
further 250-foot range
which represents a 25 percent boost for Mate and Slim and a 67 percent boost for the Sticker. They all now also have IP67 water resistance which means they can be submerged a meter underwater for 30 minutes and also have a loud ring. Battery life on the Tile Mate has improved to a three-year lifespan.
Locating missing Tiles
The Tile network has existed since launch, allowing any Tile owner to anonymously aid in recovering lost Tiles. If a Tile is marked as lost and another Tile user walks past it, its location will be sent to the owner giving them a chance to recover it.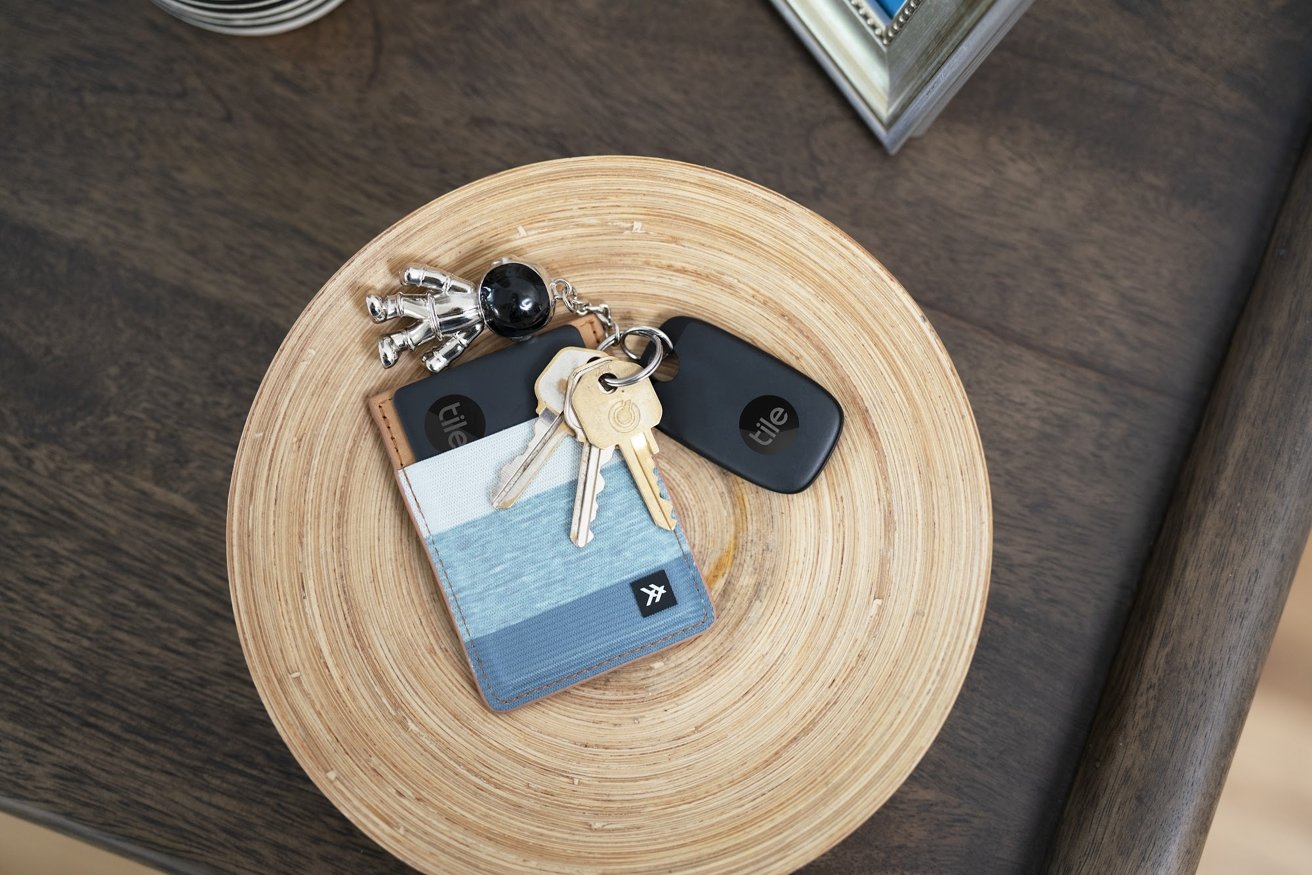 Tile Pro and Tile Slim
To bolster that, Tile has introduced Tile Lost and Found. All new Tiles will now have a QR code printed on them. If a well-intending person stumbles on a lost Tile -- even if they aren't a Tile user -- they can scan the QR code to be presented with the user-provided contact information.
With that contact info, they can easily arrange a return to the original owner.
Newfound privacy protections
In a similar fashion to AirTag, Tile is set to launch a new privacy feature on Android and iOS.
Scan and Secure arrives early next year and will allow anyone with the Tile app on their phone to scan for unwanted trackers. Guided by an advocacy organization, Scan and Secure aims to help victims of domestic abuse or unwanted tracking by alerting them to Tile trackers that have been following them.
Once it rolls out, Tile says it will continue to refine this feature to improve its effectiveness going forward to help protect those in need.
Tile Ultra
Also arriving in 2022 is the Tile Ultra. This will sit atop the Tile lineup offering the most verbose set of features, including a new augmented reality mode. This new tracker will leverage both Bluetooth as well as ultra-wideband technology on iOS and Android.
Augmented reality will help guide users to their nearby item with visual identification that will point directly to your object through the camera.
Pricing has not yet been revealed for the Tile Ultra.
Still no Find My
Despite the big changes coming to the Tile lineup, none will support Apple's Find My app. Apple has opened up the
Find My
app to third-party such as the
Chipolo One Spot
but Tile has yet to tap into it.
"In order to integrate with Find My, we'd need to grant Apple unprecedented access to our business and we would essentially need to redirect customers to the Find My app, creating a clunky experience and making it harder for consumers to enjoy the differentiated value the Tile app offers," Tile CEO CJ Prober told AppleInsider. "It's also important to our customers and our partners that our products and services remain interoperable so anyone can use them."
By integrating with Find My, it would limit the device's ability to work with many devices, including Android device.
Available now
All of Tiles new trackers -- except the Tile Ultra -- are available to order now on
Tile's website
.
Tile Pro comes in black or white for $34.99, Tile Mate will run you $24.99 for a black or white version, Tile Slim costs $34.99 in black, and Tile Sticker is $29.99.
Read on AppleInsider