Patent troll hits Apple with second lawsuit over Apple Maps
Non-practicing entity Traxcell Technologies, LLC has filed a new lawsuit against Apple claiming that Apple Maps infringes on one of its navigation patents.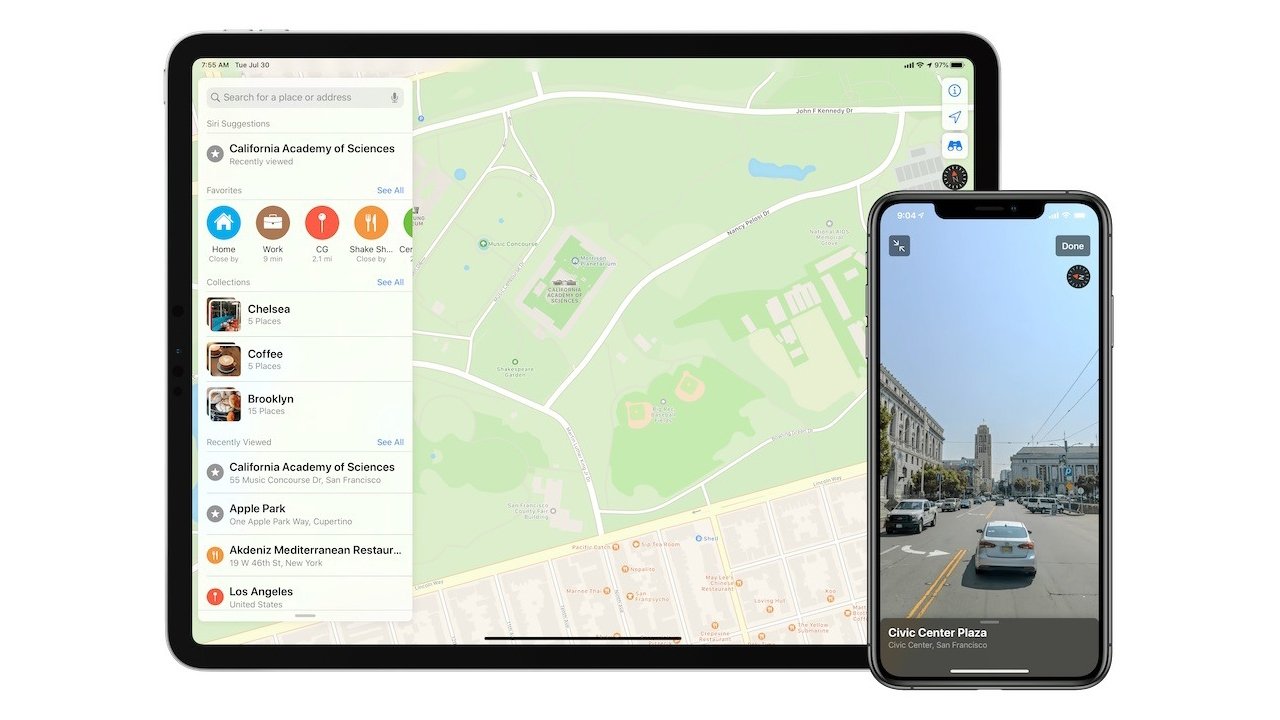 Apple Maps on iPhone and iPad
Back in January, Traxcell filed a lawsuit claiming that Apple was infringing on two of its patents related to directional navigational systems. On Thursday, Traxcell lodged a new complaint against Apple in the U.S. District Court for the Western District of Texas.
As with the first lawsuit, the new complaint alleges that
Apple Maps
infringes on a Traxcell-owned patent, U.S. Pat. No. 10,820,147. The patent relates to technologies for a "mobile wireless device providing off-line and on-line geographic navigation information."
The patent lawsuit contains detailed examples of the alleged infringement, including how GPS and Bluetooth are used with Wi-Fi and cell tower data to determine approximate locations, as well as the fact that apple Maps provides navigation assistance to a "user of a communication device" traveling from one point to another.
It claims that Apple is knowingly infringing on the patent, and that the
iPhone
maker is actively encouraging others to infringe on Traxcell's intellectual property by giving users directions on using Apple Maps.
Interestingly, Traxcell seemingly attempted to slip in claims from the '147 patent in its first lawsuit against Apple, despite not mentioning the patent in the complaint. Apple in August attempted to nullify Traxcell's
preliminary infringement contentions
.
The lawsuit seeks damages and royalties for the alleged infringement, as well as a permanent injunction barring Apple from continuing to infringe on the intellectual property.
Traxcell Technologies vs Apple by Mike Wuerthele on Scribd
(function() { var scribd = document.createElement("script"); scribd.type = "text/javascript"; scribd.async = true; scribd.src = "
https://www.scribd.com/javascripts/embed_code/inject.js
"; var s = document.getElementsByTagName("script")[0]; s.parentNode.insertBefore(scribd, s); })();
Read on AppleInsider