Apple's iPhone 13 is significantly faster than Samsung's latest Galaxy S22
Posted:
in iPhone
edited February 2022
Although the new Galaxy S22 lineup represents Samsung's latest and greatest, the devices still lag behind Apple's
iPhone 13
series series in performance benchmark testing.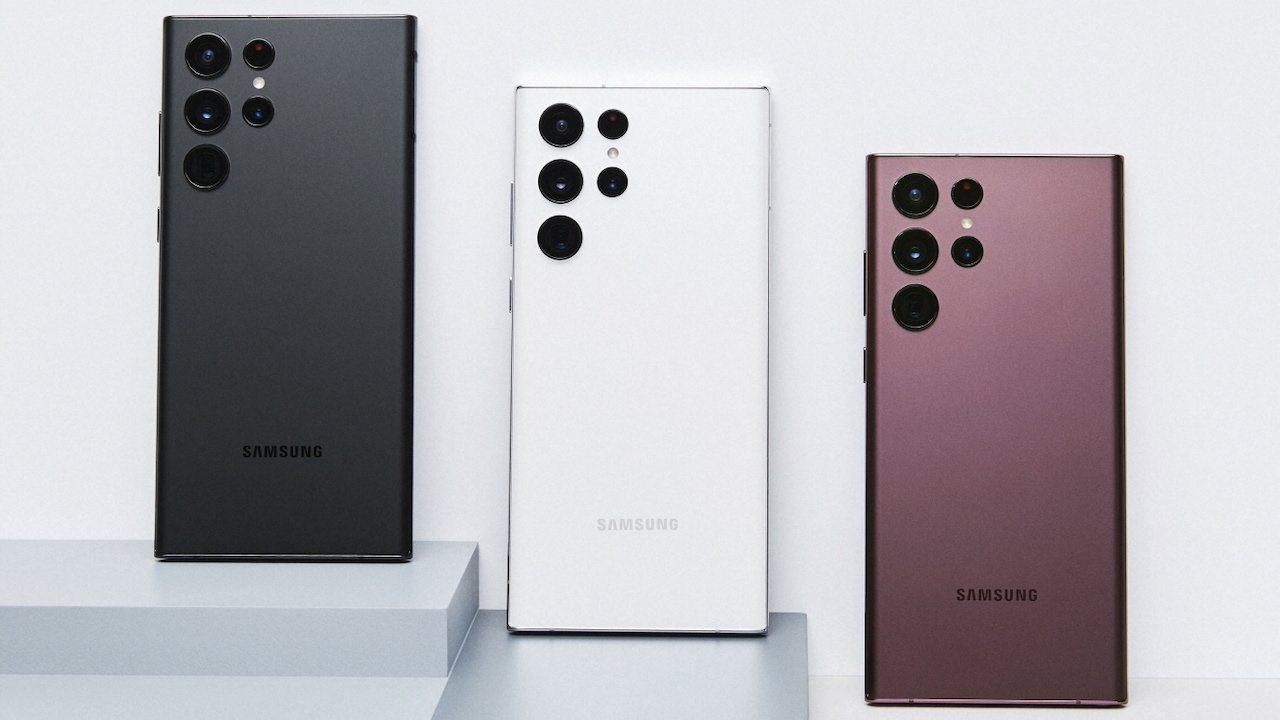 Credit: Samsung
Samsung on Feb. 9 unveiled its new stable of
Samsung Galaxy S22
devices, including a S22 Ultra model that includes a handful of Galaxy Note-like features. The new Samsung handsets are among the fastest Android devices on the market, but they're still considerably slower than the
iPhone
.
PCMag
recently ran
benchmark testing
of the new Snapdragon 8 Sen 1 processor that powers the Galaxy S22s and compared its performance to other popular Android devices, as well as Apple's
iPhone 13 Pro Max
.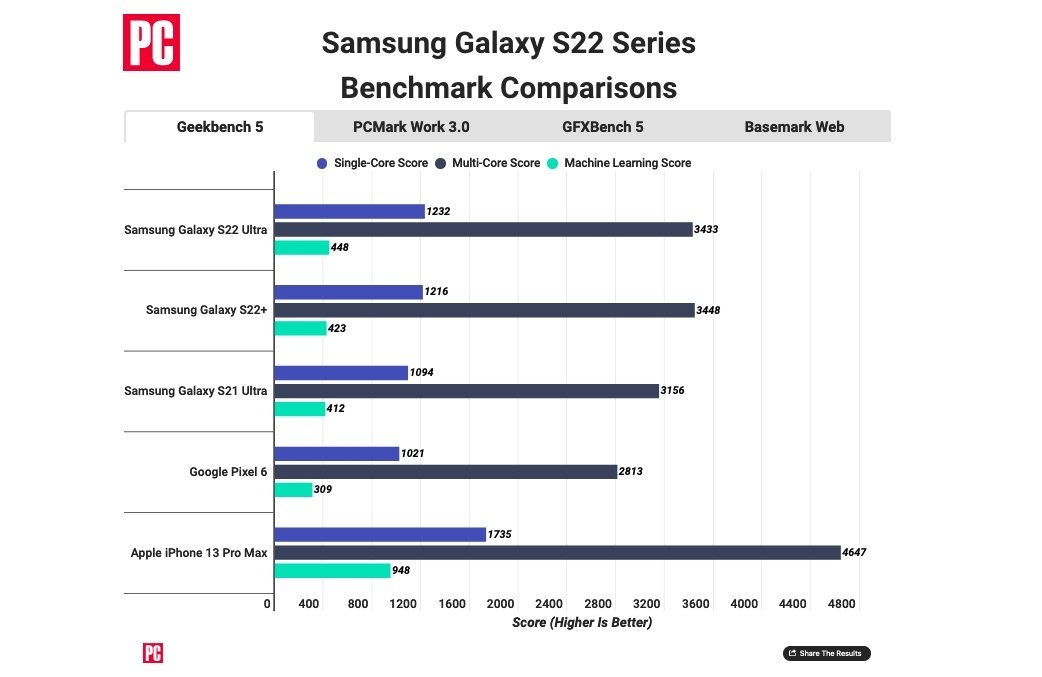 Credit: PCMag
A Galaxy S22 Ultra equipped with the device achieved a Geekbench single-core score of 1,232 and a multi-core score of 3,433. It also nabbed a Geekbench ML machine learning score of 448.
The iPhone 13 Pro Max with an A15 Bionic came in with a single-core score of 1,735 and 4,647 in the same testing. Apple's handset achieved a machine learning score of 948.
In other words, the Geekbench testing suggests that Apple's smartphone performance lead is still considerable. And, with a new A16 Bionic chip on the horizon, it's likely that Apple's devices will remain the fastest smartphones on the market for some time.
Apple devices routinely outpace similarly spec'd Android models in benchmark testing. That's the case even if an Android device has a lot more RAM on paper. Largely, that's because of Apple's expertise in silicon design, but it's also because Apple is also to exercise more control over both its hardware and software.
Read on AppleInsider