Six-year iPhone 4S & iOS 9 legal battle may end in $15 settlement
Posted:
in iPhone
edited May 5
Six years of a legal case regarding Apple allegedly slowing older iPhones with its iOS 9 upgrade may end as the plaintiffs ask the courts to recommend a much reduced settlement.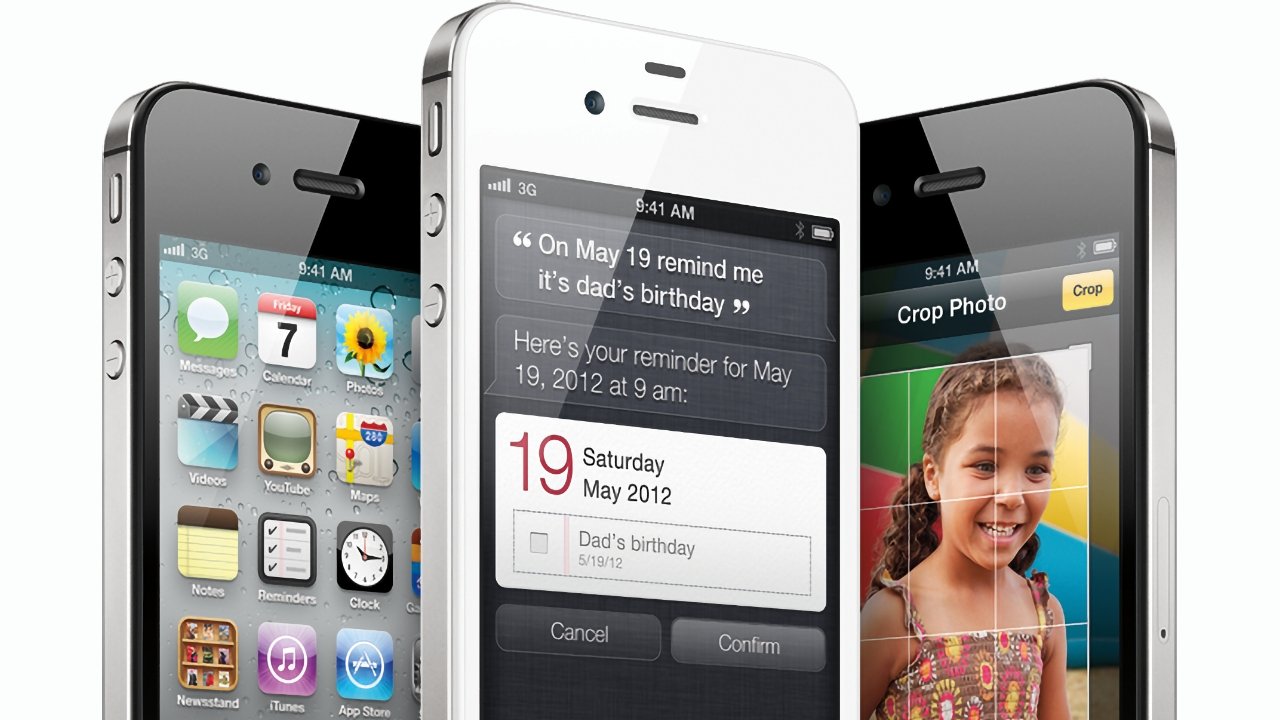 Apple's iPhone 4s
In 2015, a class action lawsuit over planned obsolescence called for Apple to
pay damages
totalling no less than $5 million, and potentially reaching $15 million. The suit claimed that Apple had deceptively advertised iOS 9 as being compatible with iPhone 4s.
Apple denied this and, according to the plaintiffs, that denial eventually comprised in part with 48,000 documents and 539,000 pages. Now, the plaintiffs have called for an end to the case.
"After over six years of hard-fought litigation," write the plaintiffs in a court memorandum, "counsel recognize the substantial risks the Parties would face if the action progressed."
"The Parties have a comprehensive understanding of the strengths and weaknesses of their positions," it continues, "as they have litigated Apple's Motion to Dismiss, Plaintiffs' Motion for Class Certification, and Apple's Rule 23(f) Petition, and have engaged in extensive discovery at both the class certification and merits stages of this action."
Consequently, the plaintiffs say that they know "the Parties would resume complex, costly, and time-consuming litigation," unless it is settled. The plaintiffs therefore present a settlement case to the court, produced as "the result of vigorous advocacy and arms'-length negotiations by counsel for all parties, who are experienced in complex class actions and litigation involving claims of false and deceptive advertising and unfair business practices."
Rather than the original $5 milllion to $15 million damages, the proposed settlement asks that "class members who submit valid claims will receive $15 per eligible iPhone 4S device."
"This is a favorable result," maintain the plaintiffs, "because Apple argued throughout the litigation that even if Plaintiffs succeeded in proving their claims, which Apple vigorously contested, actual damages as measured by the secondary market price did not exceed $15 per device."
The group's court submission,
first spotted
by
MacRumors
, is a "Memorandum of Law in Support of Plaintiffs' Unopposed Motion for Preliminary Approval of Class Action Settlement." Newly revealed, it was originally filed with the US District Court Eastern District of New York on March 5, 2022.
The class, which includes more than 100 members, asserted that iOS 9 bogged down their iPhone 4s devices to the point of being unfit for daily use. After upgrading, both first- and third-party apps exhibited delayed launch times, slow response to touchscreen input and other problems. Overall performance became sluggish, while some users, including Lerman, reported freezes and crash events.
The lawsuit went on to claim that Apple, through "internal testing and/or through other means," was well aware of iOS 9's negative impact on iPhone 4s functionality. Despite this knowledge, the company allegedly went through with a broad marketing campaign advertising faster performance, enhanced security, longer battery life and other enticing features. The suit also claims that the company's ads, website and iOS update page fail to warn owners of older hardware, specifically iPhone 4s devices, of potential compatibility issues.
Apple faced similar accusations
in 2011
from plaintiffs in a class action complaint who claimed iOS 4 turned their iPhone 3G into "iBricks." The case was tossed
a year later
, though users claiming "planned obsolescence" as resource demand increases as operating systems evolve continue to crop up with nearly every significant Apple release.
Lerman v Apple - -$15 Settlement Per iPhone 4 by Mike Wuerthele on Scribd
(function() { var scribd = document.createElement("script"); scribd.type = "text/javascript"; scribd.async = true; scribd.src = "
https://www.scribd.com/javascripts/embed_code/inject.js
"; var s = document.getElementsByTagName("script")[0]; s.parentNode.insertBefore(scribd, s); })();
Read on AppleInsider