The best third-party widgets for your iOS 16 Lock Screen
New in
iOS 16
is the ability to add widgets to your Lock Screen. We've curated the top third-party apps that have already added support for these highly-visible widgets that you can download now.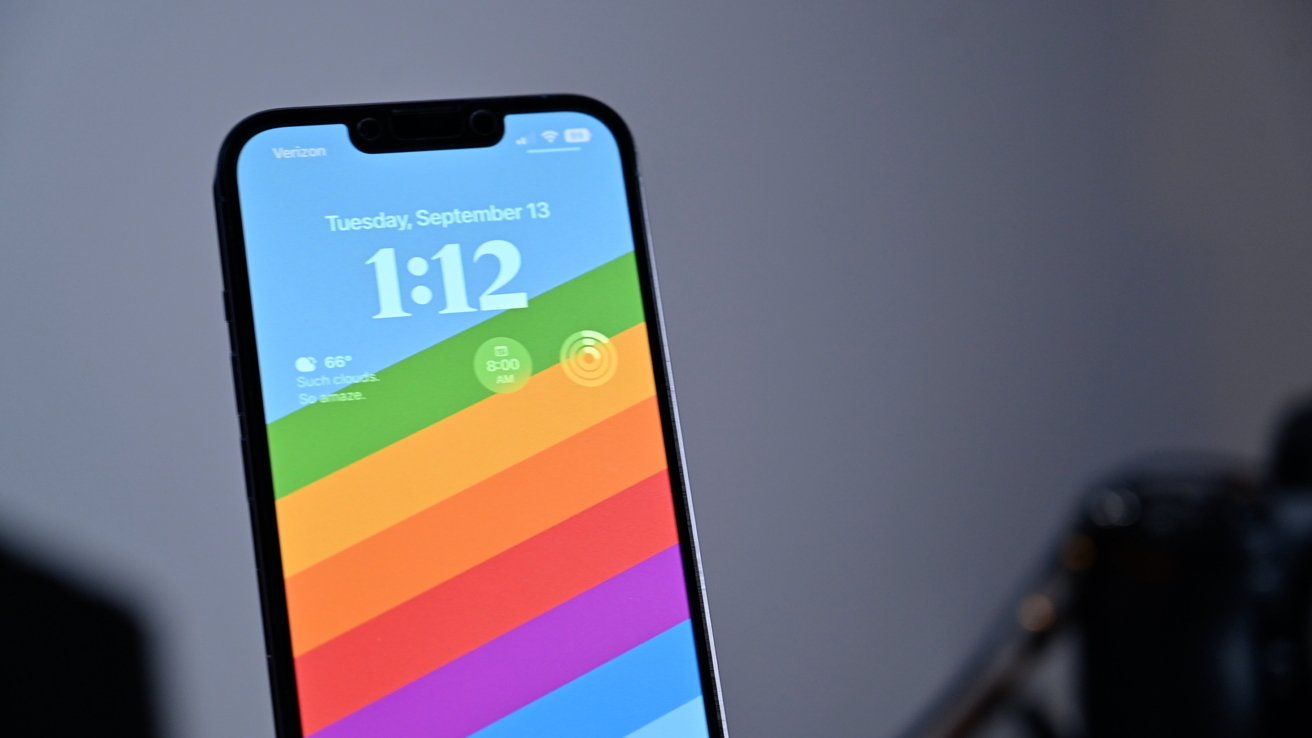 The new Lock Screen widgets
Many features within iOS 16 are user-facing, while others unlock additional functionality for developers. The new Lock Screen widgets are a bit of both. A bevy of Apple stock apps have them, and Apple has created a developer API for third-party applications to tie in.
Many developers worked tirelessly throughout the iOS beta cycle to ready their apps for launch day. Now that iOS 16 has launched, app updates have arrived with new features.
Some apps are neat but not particularly useful. Others can drastically improve how you interact with your iPhone. We've gathered up some of our favorites that have proved to be especially helpful.
Flighty
Flighty
is one of our go-to apps for tracking flights and it is even more powerful with its latest update. It's full of new features such as Shared with You support.
If someone messages you a Flighty link, it will appear directly in the Flighty app. You can see the status of all your friend's flights in one spot.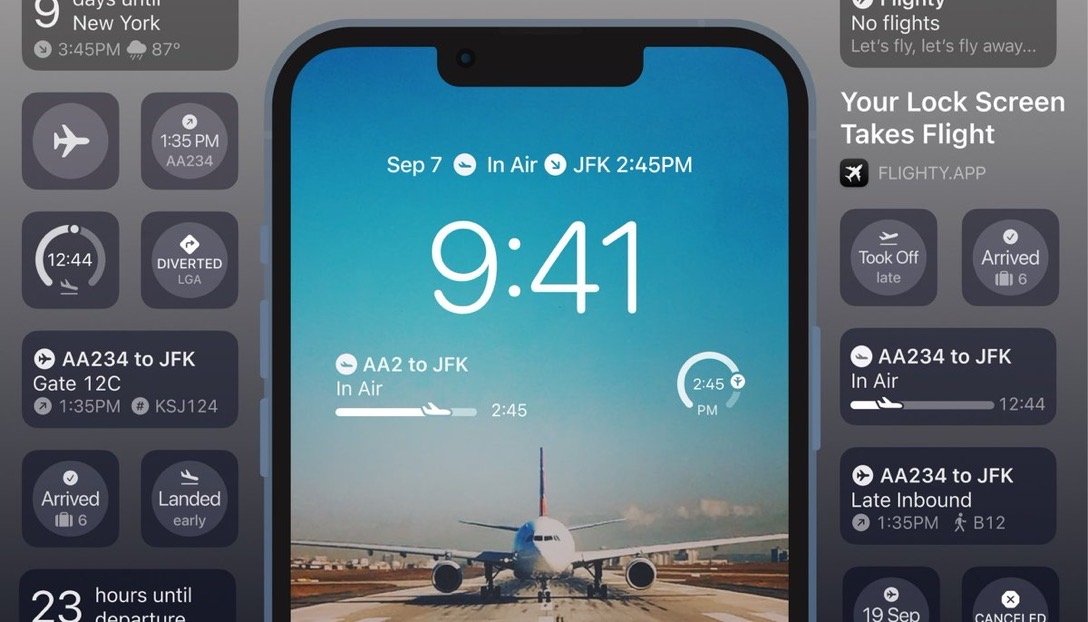 Flighty widgets
Here, we want to talk more about the Lock Screen widget. Several widget options are available with information such as a countdown to your trip, the weather in your arrival city, and an in-flight progress bar.
Our favorite widgets contain detailed flight information. One shows the flight status, arrival gate, and flight time, while the other shows your booking code, seat number, and baggage claim number.
Carrot
Carrot
is by far one of the most popular weather apps on the App Store and for good reason. The latest feature-packed up brought new info cards to add to your app interface, a three-column UI on
iPad
, and Lock Screen widgets.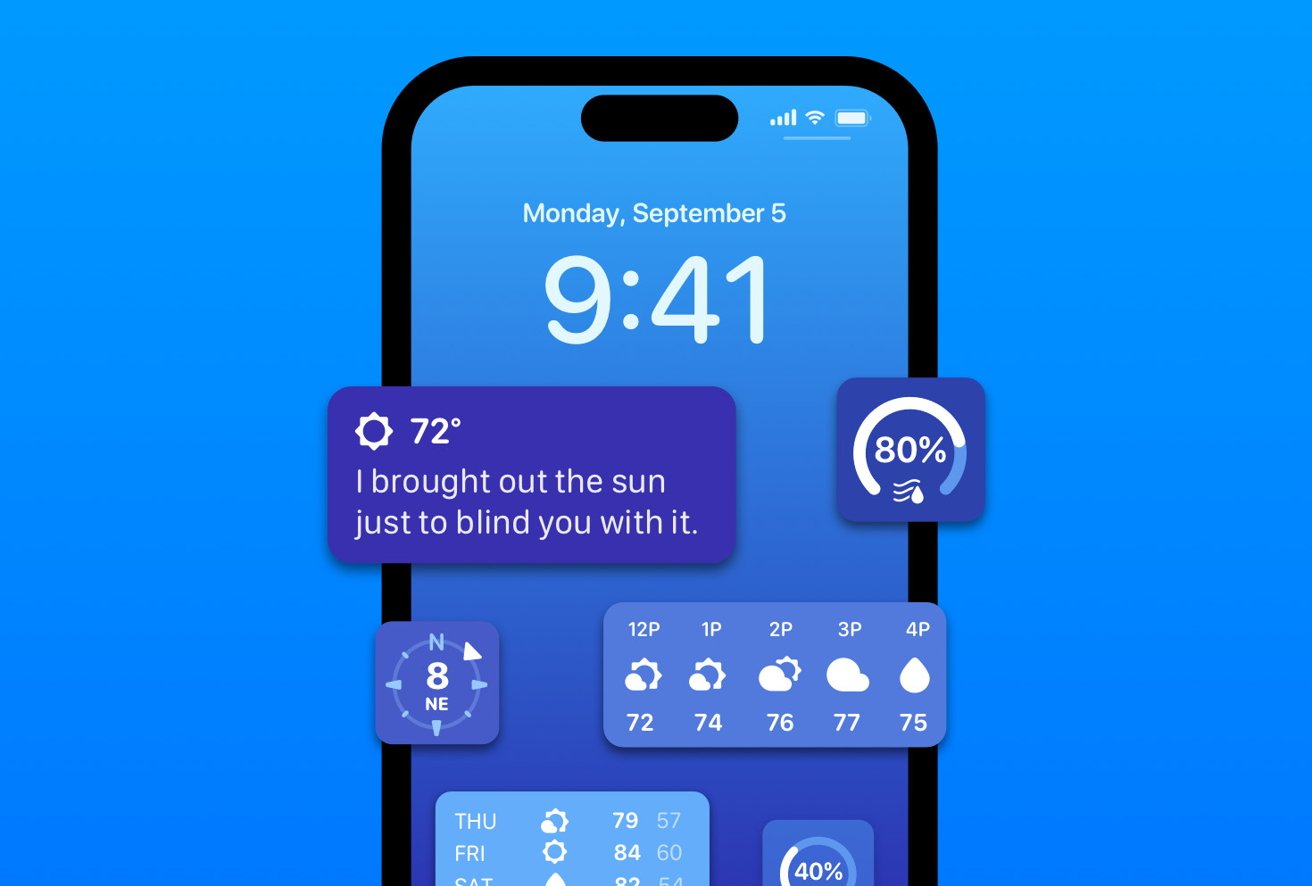 Carrot Lock Screen widgets
There are nearly two-dozen widgets available for Carrot, including UV levels, precipitation chance, temperature, and much more. Our favorite is the snark widget that brings that signature sassy attitude the Carrot AI is known for.
If none of the pre-built widgets work for you, you can create a custom widget within the Carrot app that can show any combination of two user-chosen data points.
Home Widget
With
Home Widget
, you can run your smart home automation with more granular control than Apple offers.
Add a single Home Widget to your Lock Screen and program it to do anything you'd like. This can be controlling an accessory, triggering a scene, or more.
Apple's HomeKit widget is limiting, showing the status of your home but unable to tie to direct scenes or devices.
Parcel
Since it is iPhone season, we're betting that more than a few of you are waiting for your new devices to arrive on your doorstep. Parcel is a handy delivery tracking app that integrates with all the main services like UPS, USPS, DHL, FedEx, and more.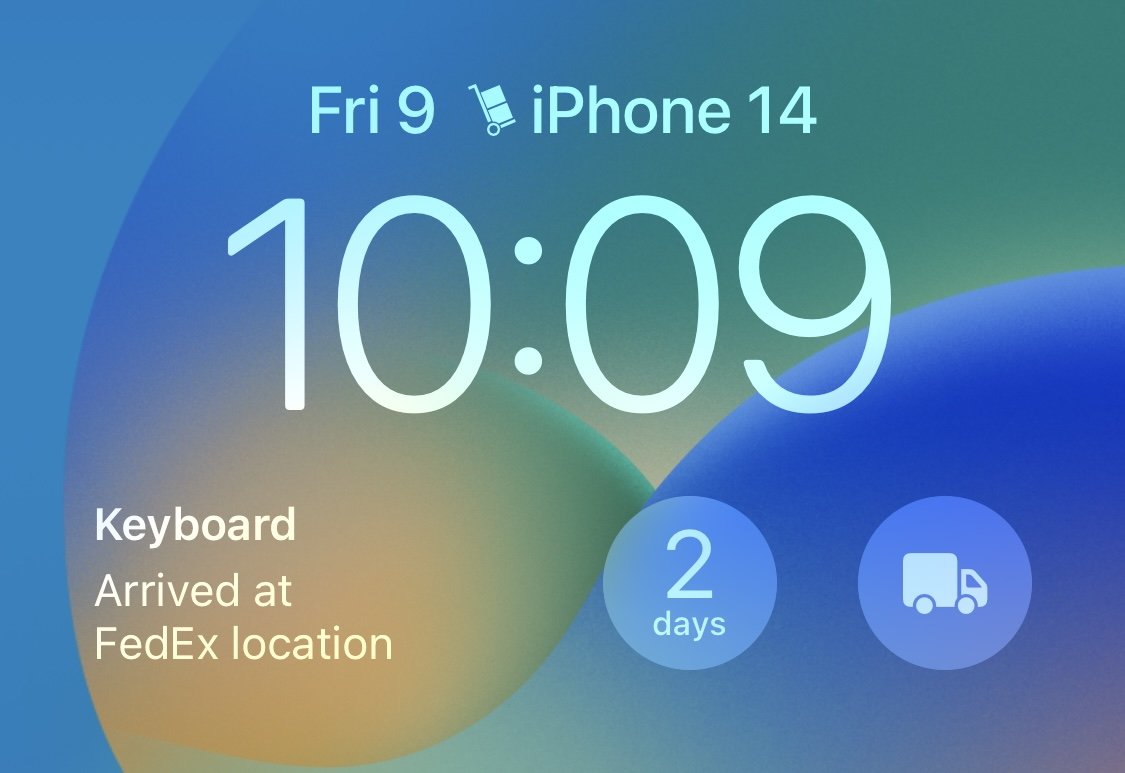 Parcel Lock Screen widgets
Just add your package by pasting the tracking number or via Share Sheet, and you can get updated on its progress. With the new Lock Screen widgets, you no longer have to jump into the app to do this.
Parcel's Lock Screen widgets can give you updates on where it is, until it hits your door. It even supports the narrow widget with the date.
Halide
Many pro photogs opt for third-party camera apps offering more granular control. Unfortunately, you can't access these apps from the Lock Screen like you can with Apple's own.
Halide
, arguably the most popular third-party camera app, has solved this issue. Its new Lock Screen widget lets you jump directly into the app without opening your phone.
Rather than a single option, there are several widget choices for users that drop you into the correct mode, making it more useful than Apple's. Choose between opening the app, auto mode, macro mode, manual mode, wide-angle camera, ultra-wide camera, or the telephoto camera.
Fantastical
Another popular alternative to Apple's stock apps,
Fantastical
got a well-deserved update for iOS 16. It has three widget choices for users: what is next in their calendar, a full month view, and a quick action button.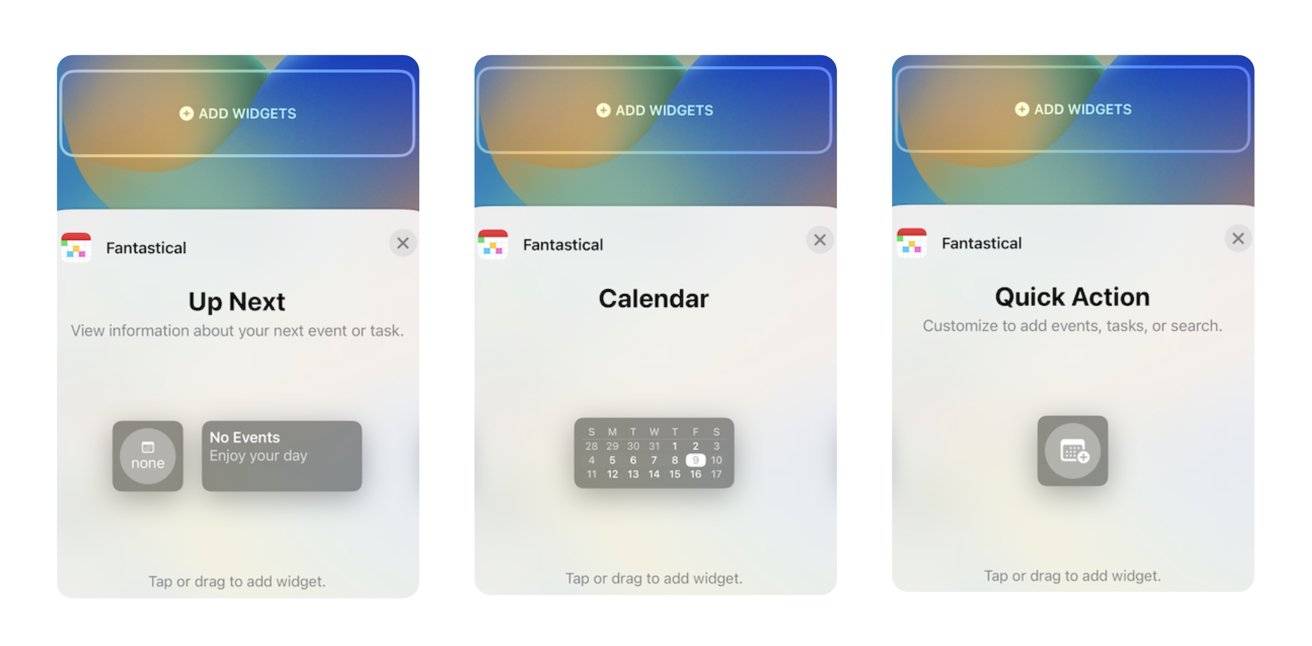 Fantastical widgets
The quick action button can be set to a user-defined event, task, or search.
Beyond widgets, Fantastical supports Focus Filters too. By using Focus Filters, you can show or hide different calendars based on the current Focus Mode of your iPhone.
Apollo for Reddit
Apollo
is a an excellent Reddit browsing app that boasts a slew of features. Its most recent version went all-out with Lock Screen widgets.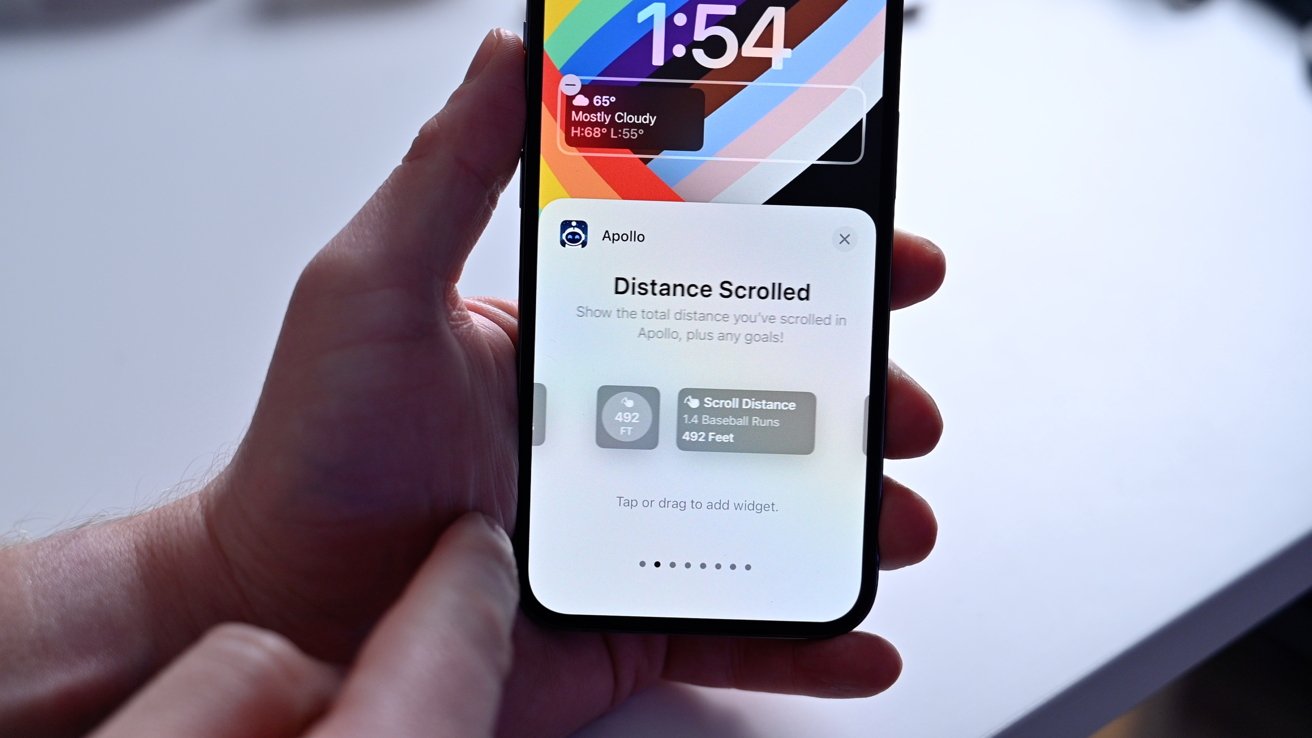 One of Apollo's Lock Screen widgets
There are eight total Apollo widgets you can adorn your Lock Screen with. Some of the more useful ones can take you directly to your inbox and shows a live count of how many messages you have, while another will promote trending posts based on your interest.
Some aren't as useful, such as displaying your Karma count or jumping to a random subreddit. We did laugh at the widget that displays the distance you've scrolled while browsing Reddit, though.
No, we aren't telling you how far.
Other useful apps
Some apps are a bit more niche but still well-designed and worthy of mention. Here are some of the great apps that got significant updates that came alongside Apple's release.
Read on AppleInsider