Apple halts gambling ads in App Store
Apple has paused
App Store
ads relating to gambling after developers and App Store users complained about the frequency of gambling ads.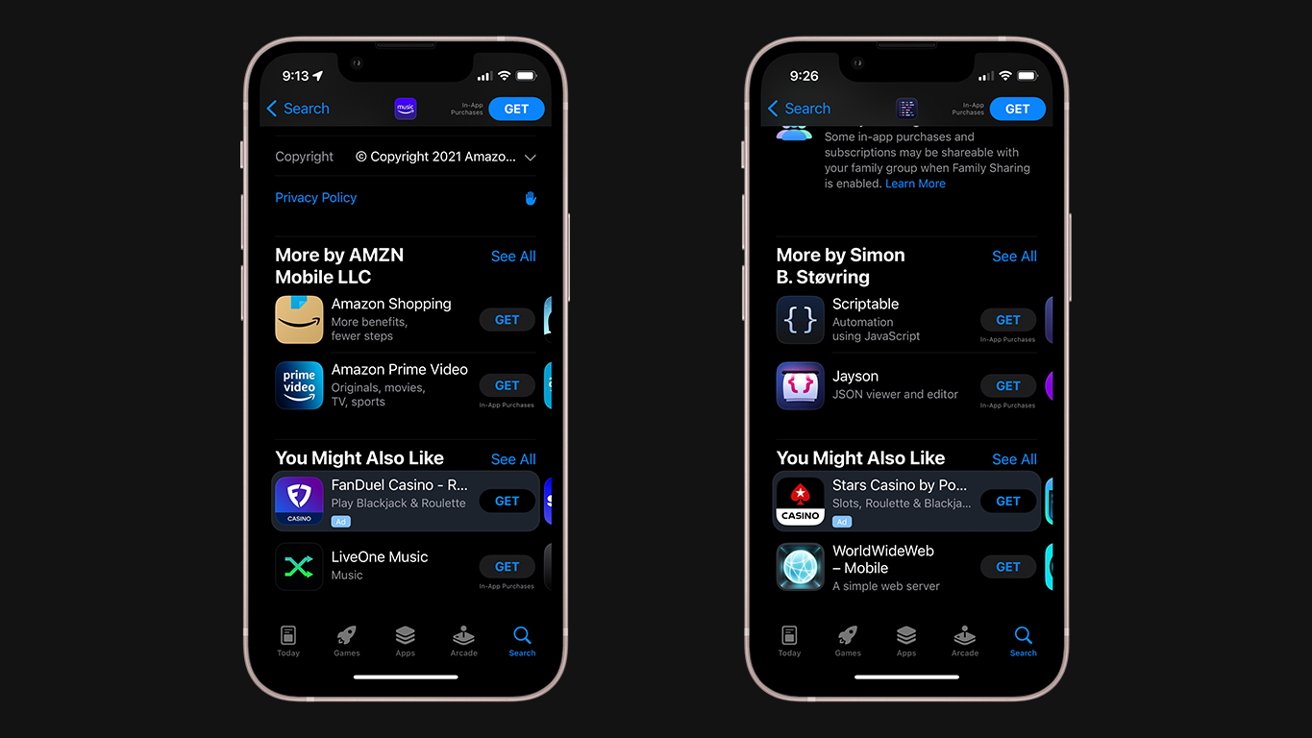 Two new ad slots featuring gambling apps
On Tuesday, app developers spoke out on social media, voicing concerns that Apple's new App Store ad slots regularly feature gambling apps. Possibly in response to the backlash, Apple has taken down ads relating to gambling.
An Apple spokesperson reached out to
AppleInsider
with the following statement:
"We have paused ads related to gambling and a few other categories on App Store product pages."
Gambling apps were heavily featured in Apple's
new ad slots,
with some users reporting that they'd seen gambling apps advertised up to
30% of the time.
The ads appeared next to apps geared toward children and even on pages for gambling addiction
recovery apps.
Gambling apps are highly controversial. The apps allow players to gamble in casino-like games, including Blackjack, poker, roulette, and more. In addition, many of these apps inform users that they can exchange winnings for cash via PayPal, Apple Pay, or prepaid debit cards.
Many
were critical
of Apple for allowing the ads in the first place, stating that it had lost sight of its customer-first vision.
A spot check on Wednesday evening is showing at least moderately relevant ads for apps -- and no sign of the gambling apps.
Read on AppleInsider