AirTag crucial to retrieving runaway dog in Florida
An Apple
AirTag
was recently credited for helping to find a lost dog in Florida, despite Apple's warnings to not use the device in this manner.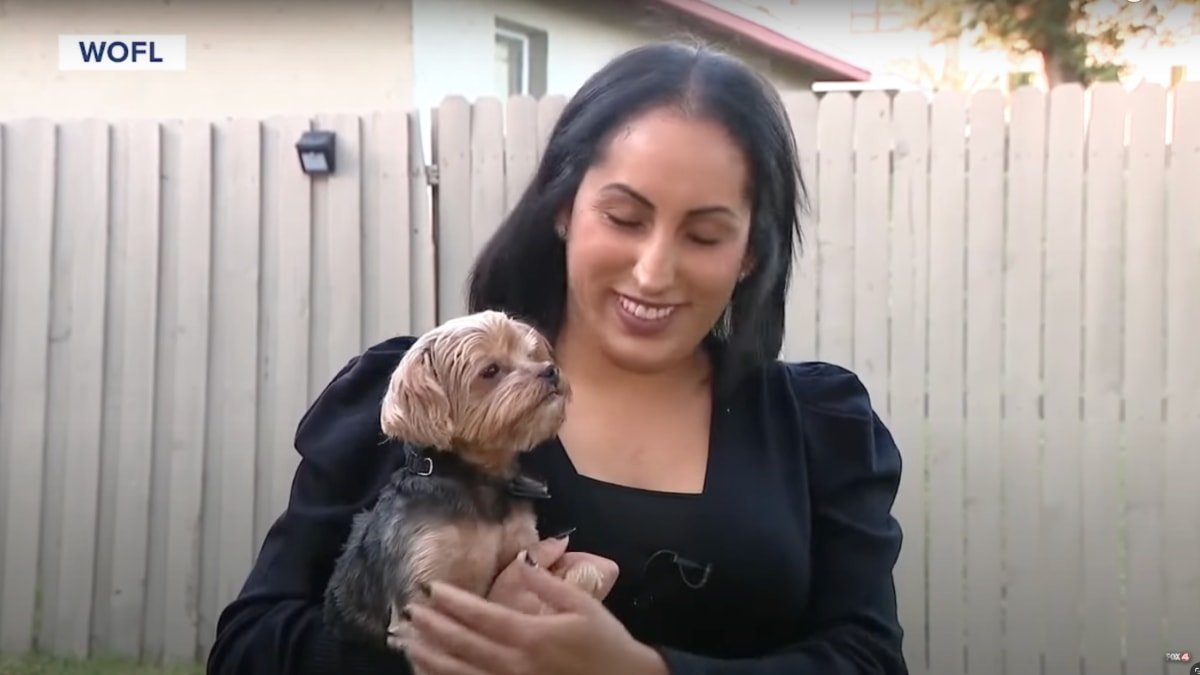 Rocky was helped by his AirTag
The dog -- Rocky -- escaped his home. An hour after the break-out, the owner realized that Rocky was missing.
"I went to take the trash out, and I think he just escaped when I took the trash out," owner Denise Huertas
told
FOX 4 Now
in a video.
But then she remembered that she had put an AirTag location tracker on Rocky.
"I ran and got my phone, when I looked at the location, the location said about 20 minutes away," she said.
Someone had found Rocky and brought him to Orange County Animal Services. The workers there noticed the AirTag on him.
"This was actually a first for us, we've never really seen this level of technology,"
said
Bryant Almedia.
The shelter said putting the AirTag on Rocky's collar was a good idea. But they also wanted to remind people of more traditional methods for locating pets, such as a microchip or an ID tag on a collar.
Apple also recommends caution when using an AirTag to track people or pets, since the company specifically designed it for item tracking. In 2021, Kaiann Drance, Apple's VP of worldwide iPhone product marketing,
talked about
people parents using AirTags to track their pets or kids.
"If people do that, they just have to make sure that their moving pet gets into range of a device in the
Find My
network," she said.
For parents to track their kids, Drance said that using an
Apple Watch
with
Family Setup
might be a better option.
Read on AppleInsider