Hands on with Moft's folding iPhone stands and MagSafe battery
Long time Apple accessory maker Moft offers
iPhone
stands as well as a magnetic battery -- but there was one aspect of the stands that we didn't like.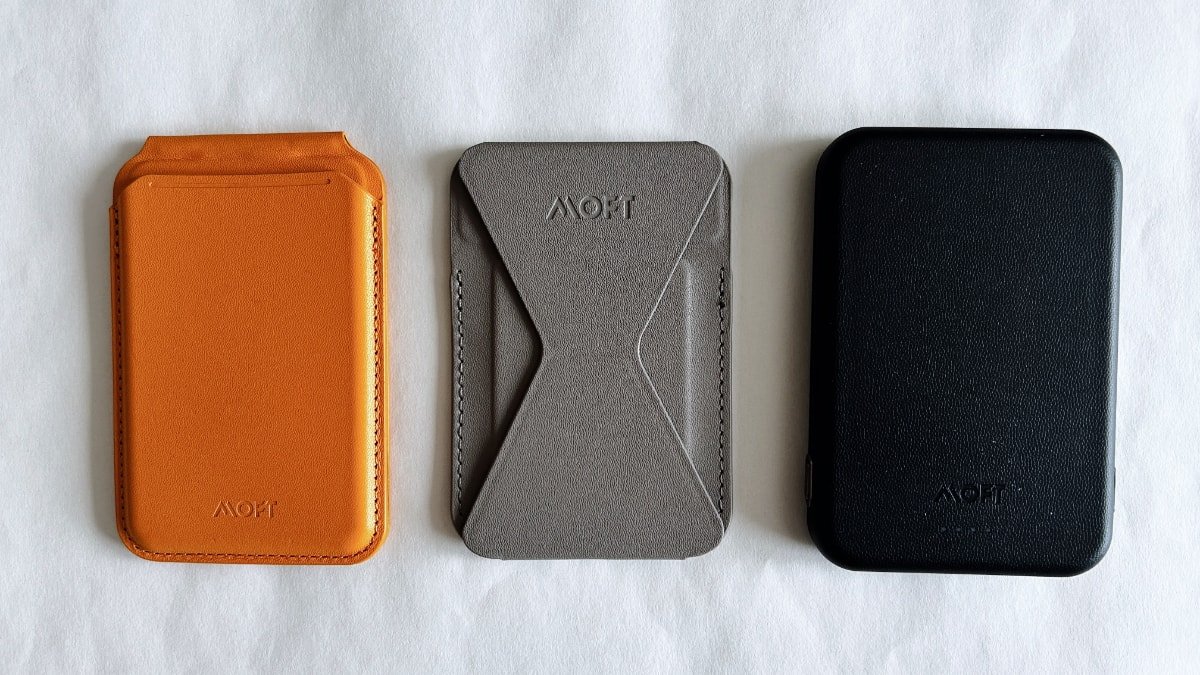 iPhone stands and battery from Moft
Moft has several folding accessories for iPhones that act as stands, wallets, or both. They work with
MagSafe
and don't require adhesives to attach to a device.
We tested the Snap Stand Power Set, the Snap Phone Stand & Wallet, and the Flash Wallet & Stand.
Snap Phone Stand & Wallet
The Snap Phone Stand & Wallet is versatile. It supports an iPhone in portrait and landscape modes for various workflows and content types. There is also a "floating mode" where the stand is vertical, but the iPhone is horizontal.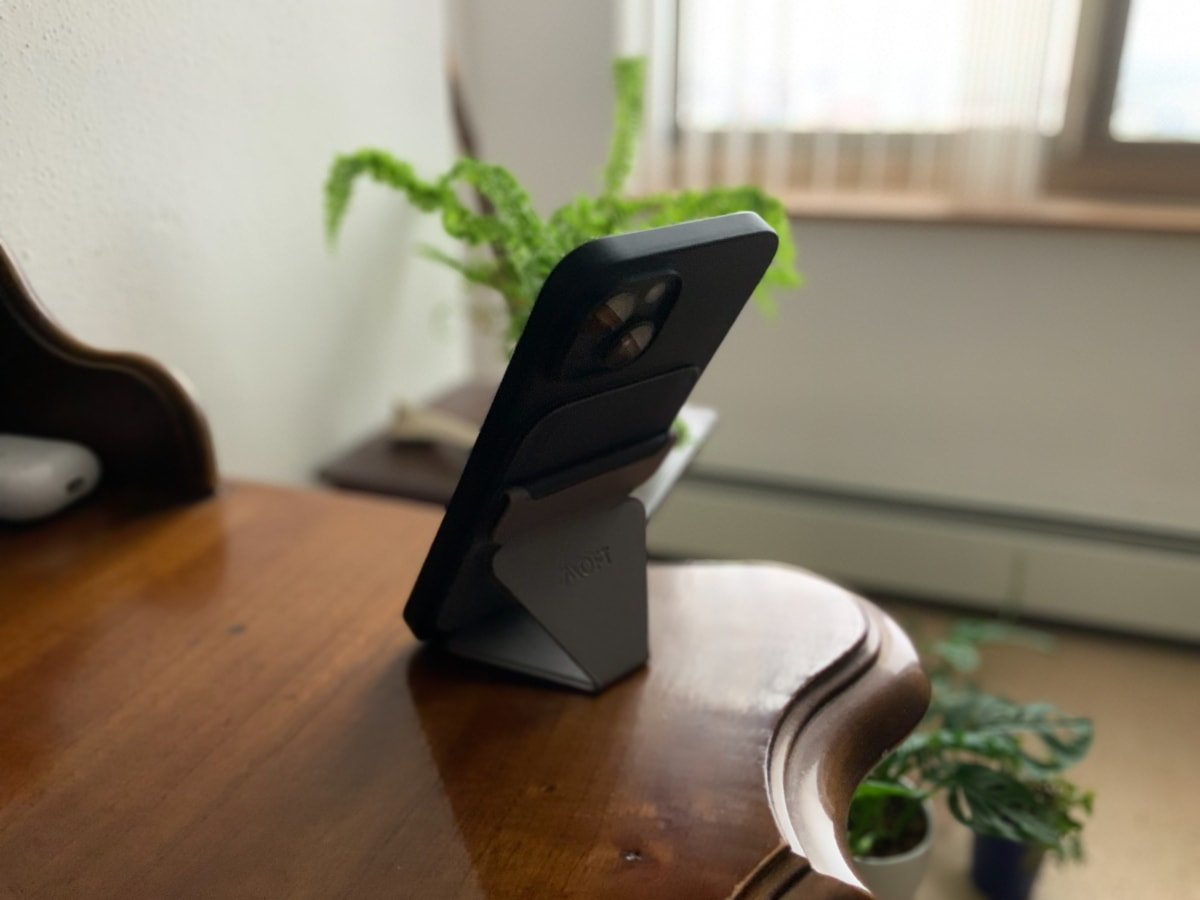 Snap Phone Stand and Wallet is a nice stand
The landscape and portrait modes work fine, but the floating mode is unusable. It becomes out of whack with the magnetic alignments for MagSafe, and the connection wasn't strong enough to hold up our iPhone 14.
Moft says it can handle three cards, although two cards fit more comfortably in our testing.
We didn't like the wallet aspect of the stand. There wasn't a quick way to extract a card out of it to present to a cashier.
Unlike competing products such as the one from Apple, there isn't an opening for people to use their thumb to slide a card out. Instead, you have to fumble with the folding stand component to lift the top and try to pull out a card.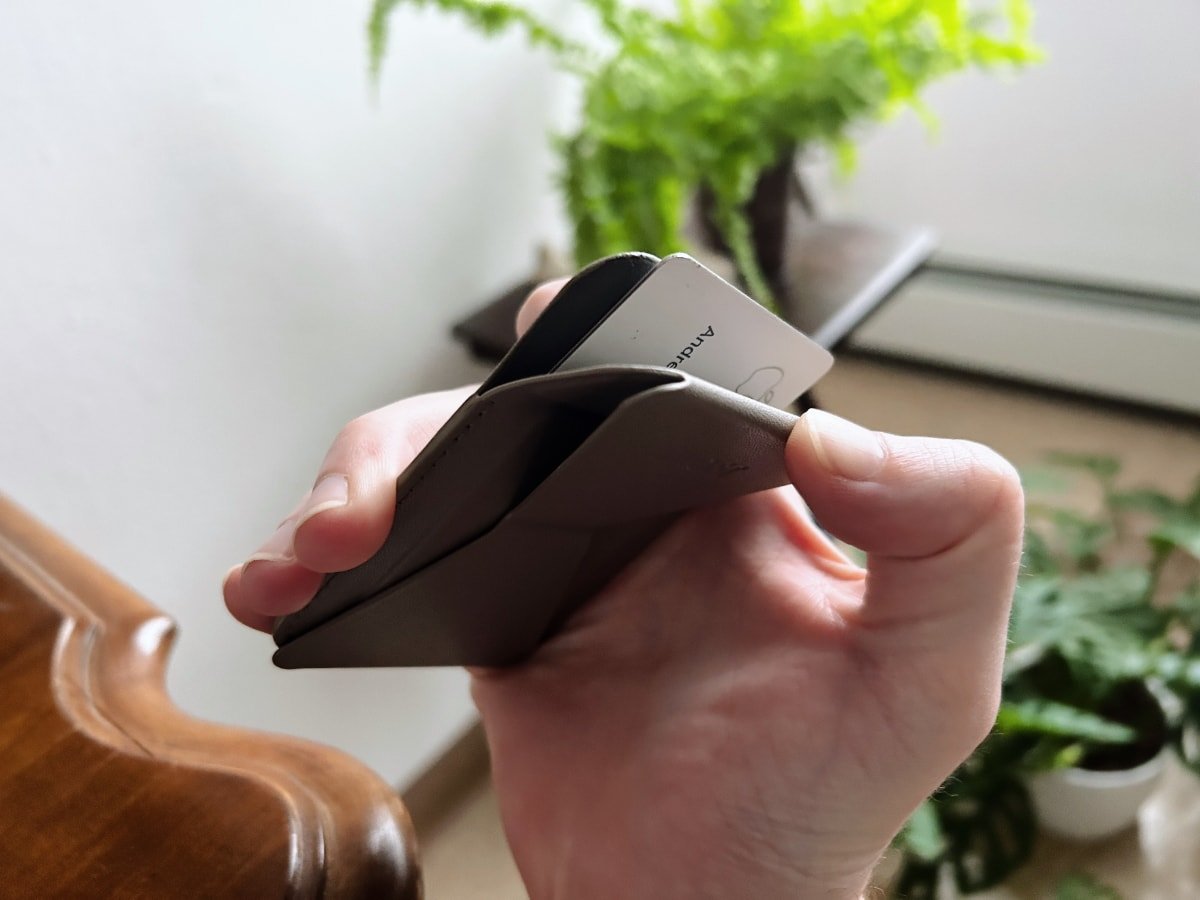 But it's an awkward wallet
It could be a better experience for situations that require fast interactions, such as paying for goods using a credit or debit card in person.
It's available for
$29.99 directly from Moft
or
via Moft on Amazon
.
Flash Wallet & Stand
This product has a similar issue. It works great as a stand and supports an iPhone in vertical and horizontal positions. The stand is also adjustable to change the viewing angle.
Moft says this wallet supports two cards, and our testing matches that specification.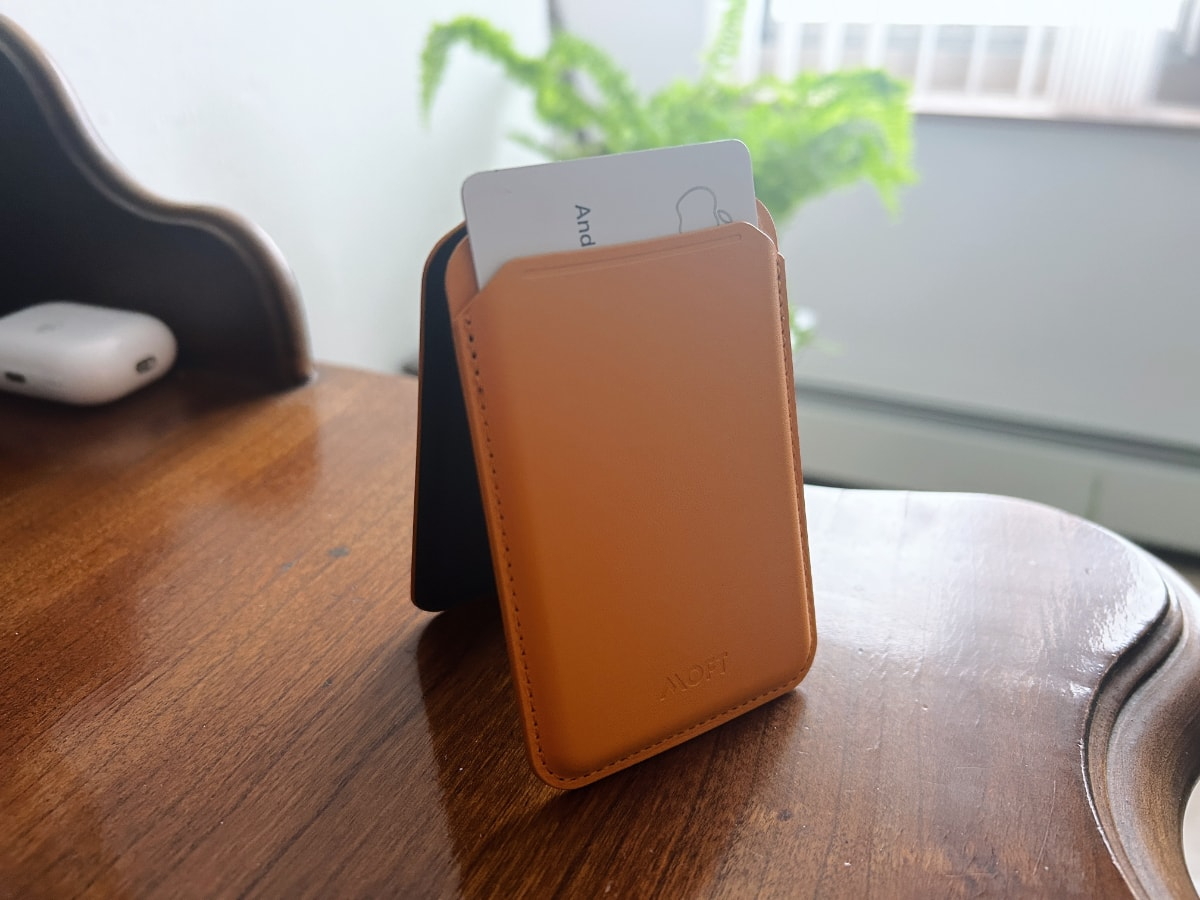 The Flash wallet and stand is decent for both functions
Unlike the Snap wallet, the Flash wallet does have an opening to slide a card out of it. But it requires lifting the stiff hinge to access the thumb slot, although the process is still a bit easier than the Snap wallet.
We're looking for a fast, easy solution for wallets that doesn't require multiple steps or components to remove a card, and neither stand fits that wish.
This wallet can be purchased for
$34.99 at Moft.us
or via the company's
Amazon store
.
Snap Stand Power Set
The Snap Stand Power Set is an external, 3,400mAh battery similar to Apple's
MagSafe battery
but with more power.
We love it.
It's made of vegan leather, giving the battery a premium, luxurious feel. It's thin and light and supports passthrough charging so that people can charge their iPhone and the battery pack at the same time.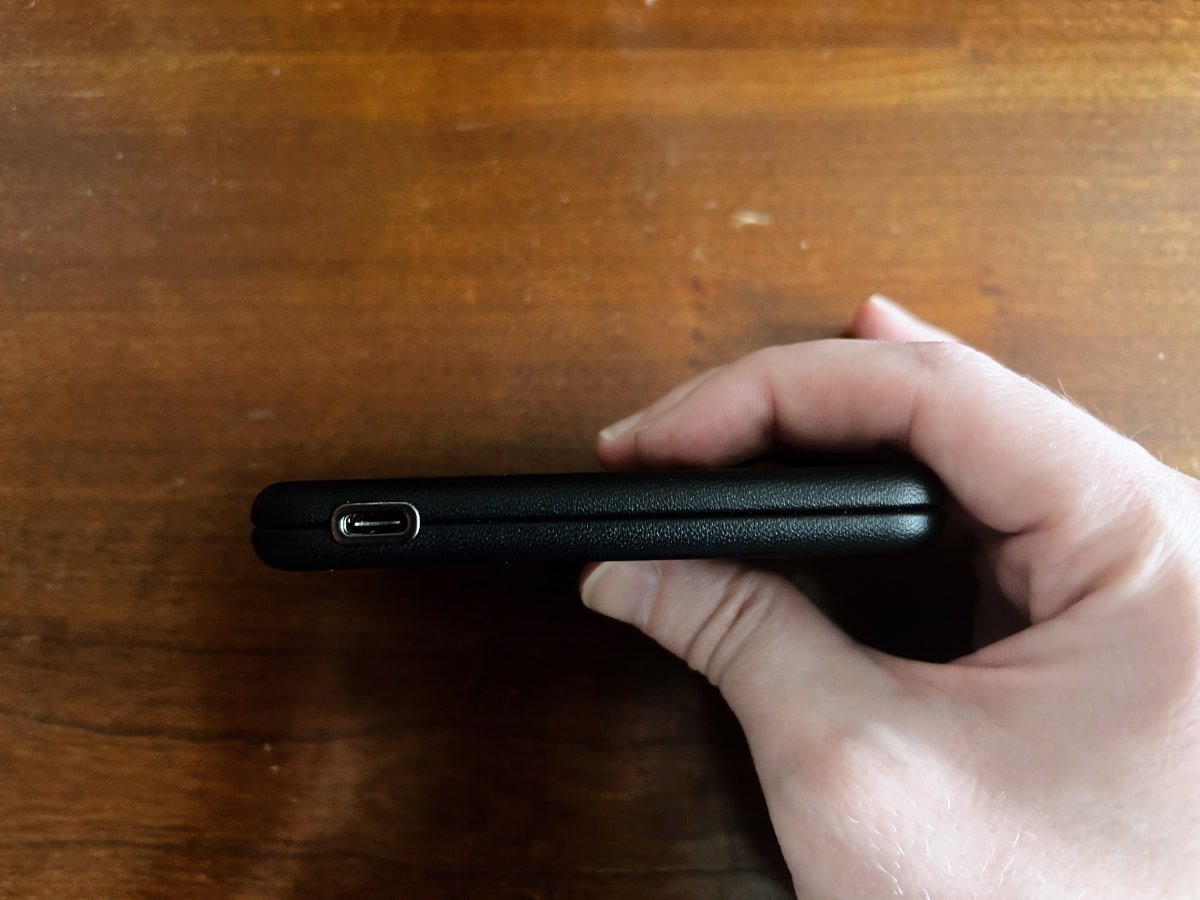 The Moft battery is sexy and nicer than Apple's MagSafe battery
It charged our
iPhone 14
in roughly two and a half hours with an output of up to 7.5W. We noticed it heated up the iPhone during usage -- like all Qi-centric chargers will -- but otherwise worked beautifully.
Like other Moft products, the battery has a detachable folding stand that acts as a wallet. However, it doesn't have a solid attachment to the battery and slides around easily.
The stand is nearly identical to the Snap Phone Stand & Wallet and has the same limitations that will likely lead to a user fumbling to pull out their card.
This product is available for
$79.98 at Moft.us
Read on AppleInsider