TP-Link has new Wi-Fi 7 & mesh routers for homes and businesses
TP-Link has expanded its Deco lineup of weatherproof mesh Wi-Fi 6 products, and has added ultra-fast Wi-Fi 7 routers at the cutting edge of networking performance.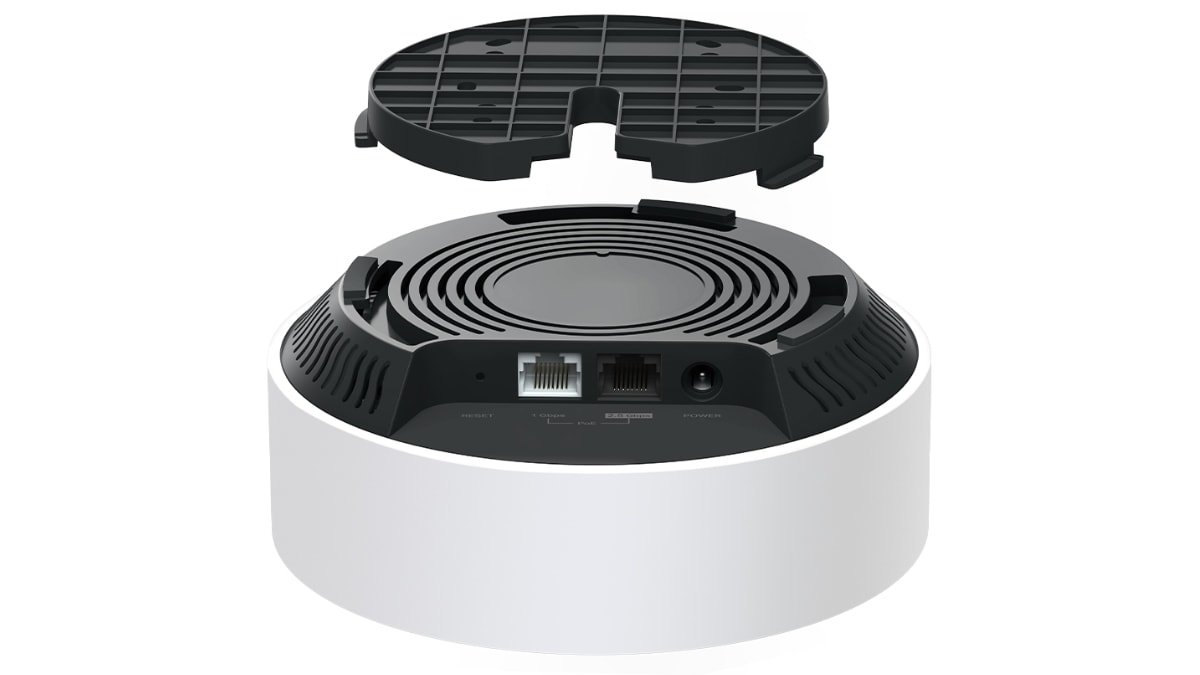 TP-Link releases routers for Wi-Fi 6 and Wi-Fi 7
Three additions to TP-Link's Deco Wi-Fi Ultimate Whole Home Solution have weatherproof certification and Powerline and Power over Ethernet (PoE) capabilities. They extend strong mesh Wi-Fi through walls or complex house structures and offer flexible installation on ceilings, walls, or other hard-to-reach surfaces to optimize Wi-Fi performance.
These units have the latest Wi-Fi 6 technology and hardware for fast and reliable Wi-Fi.
New Deco systems
The first product, Deco X50-PoE, offers versatile installation on a wall or ceiling. It has two built-in PoE/WAN/LAN auto-sensing ports, a 2.5 multi-gigabit PoE port, and up to 3 Gbps wireless speed (2,402 Mbps on 5 GHz, 574 Mbps on 2.4 GHz) to cover up to 6,500 square feet and connect up to 150 devices.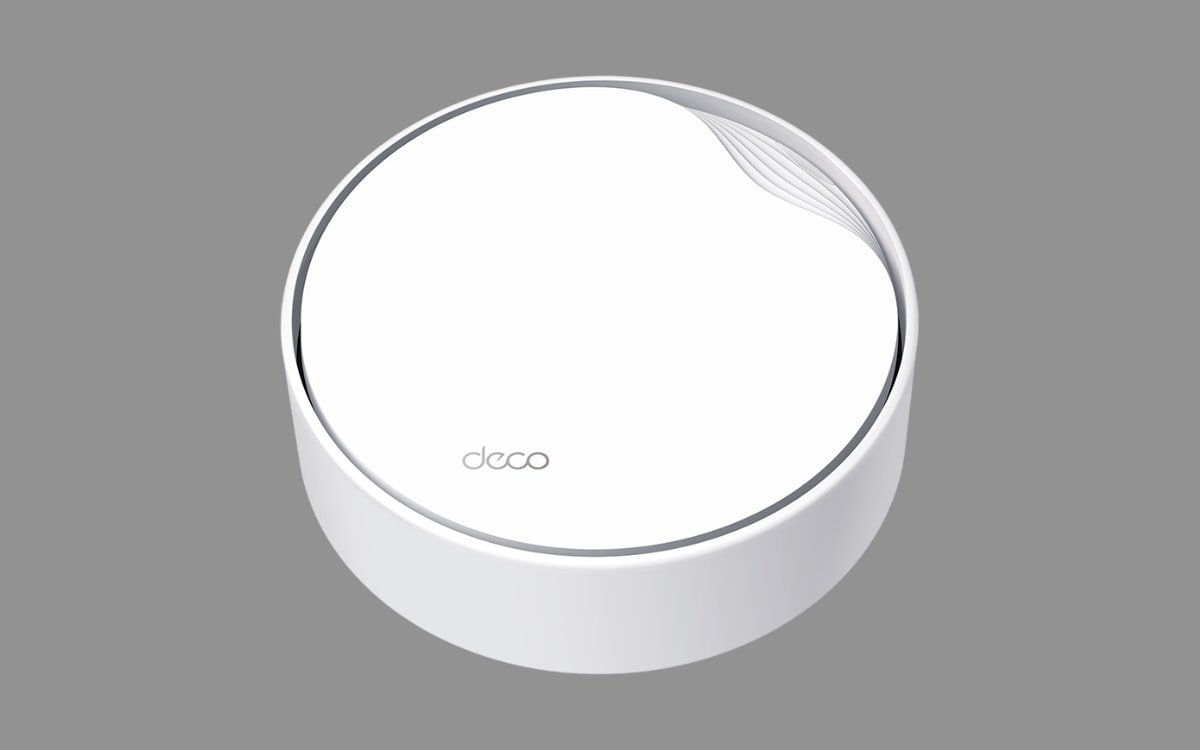 Deco X50-PoE
Meanwhile, the Deco X50-Outdoor extends mesh Wi-Fi 6 outdoors up to 3.0 Gbps wireless speed (2,402 Mbps on 5 GHz, 574 Mbps on 2.4 GHz), provides coverage up to 2,500 square feet, and connects up to 150 devices with high-performance Wi-Fi 6 to eliminate dead zones in backyards.
Rounding out the release is the Deco PX50, which combines dual-band Wi-Fi 6 AX3000 and G.hn powerline 1,500 Mbps to provide a strong Wi-Fi 6 network solution to penetrate through solid materials, reducing the impact of walls, floors, and other complex house structures.
The Deco PX50 delivers up to 3 Gbps wireless speed (2,402 Mbps on 5 GHz, 574 Mbps on 2.4 GHz), covers up to 6,500 square feet, and connects up to 150 devices. Powerline backhaul adds a third lane for data to travel through, like a Tri-band mesh router, to create stronger connections between Deco units.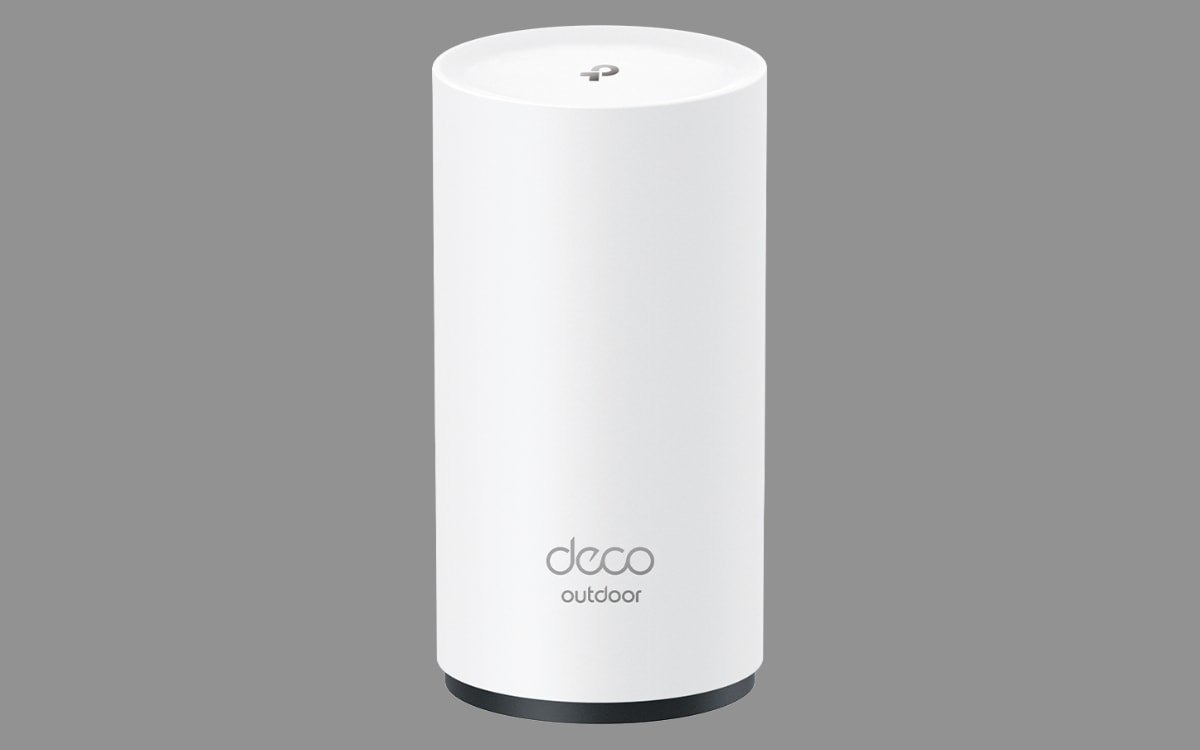 Deco X50-Outdoor
The Deco X50-PoE AX3000 is available on Amazon
for $349.99
, and the Deco X50-Outdoor AX3000 retails
for $149.99
and is available to preorder. The Deco PX50 AX300 will cost $299.99 and will be available through Amazon later in January.
Wi-Fi 7 networking
TP-Link also announced next-generation devices that will offer Wi-Fi 7.
A router called Archer BE900 was among the company's announcements, featuring a futuristic, upright design complete with an LED screen and touch controls on the front face.
Offering 24 Gbps quad-band Wi-F 7 speeds, it has two 10G WAN/LAN ports -- one RJ45 port and an RJ45/SFP+ combo port -- to support fiber and copper connections. The additional four 2.5G and two USB ports make it an ideal solution for future-proofing a home network.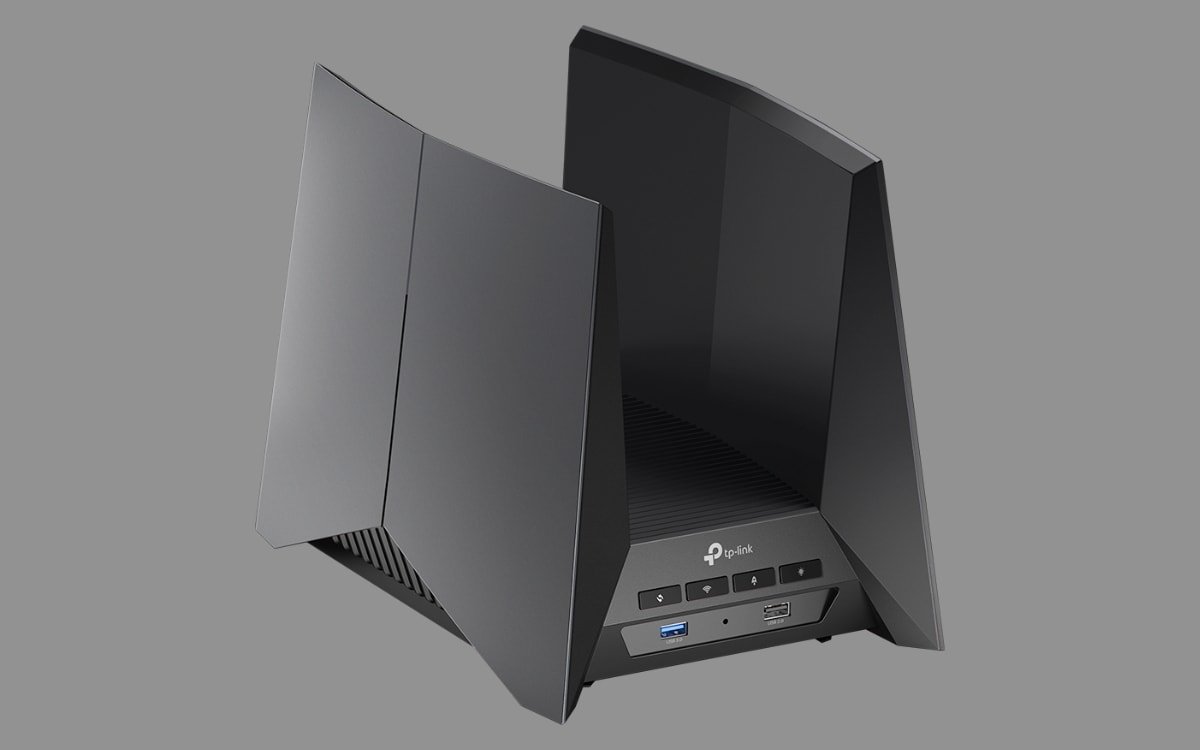 Archer GE800
Another device, Archer GE800, is TP-Link's first Wi-Fi 7 gaming router with genuine 10G. It's a tri-band Wi-Fi 7 gaming router that delivers Wi-Fi speeds of over 18 Gbps.
GE800 is also equipped with two 10G ports and two 2.5G ports to meet the needs of multi-gigabyte entertainment like gaming, 8K AR/VR, and home NAS setups. With excellent game acceleration functions, GE800 boosts gaming traffic, stabilizes connections, and reduces latency.
Pricing & Availability
The Archer GE800 is not yet available but will arrive soon. The Archer Archer BE900 is available to preorder on Amazon
for $699.99
and starts shipping on March 15.
AppleInsider
will be covering the 2023 Consumer Electronics Show in person on January 2 through January 8 where we're expecting Wi-Fi 6e devices, HomeKit, Apple accessories, 8K monitors and more. Keep up with our coverage by downloading the
AppleInsider app
, and
follow us on YouTube
, Twitter
@appleinsider
and
Facebook
for live, late-breaking coverage. You can also check out our official
Instagram
account for exclusive photos throughout the event.
Read on AppleInsider