Users won't give up their iPhones for $10K, and that makes Apple 'wonderful' says Warren B...
Warren Buffett says his investment firm believes Apple is a "wonderful business," and especially that it has been managed extraordinarily well by Tim Cook.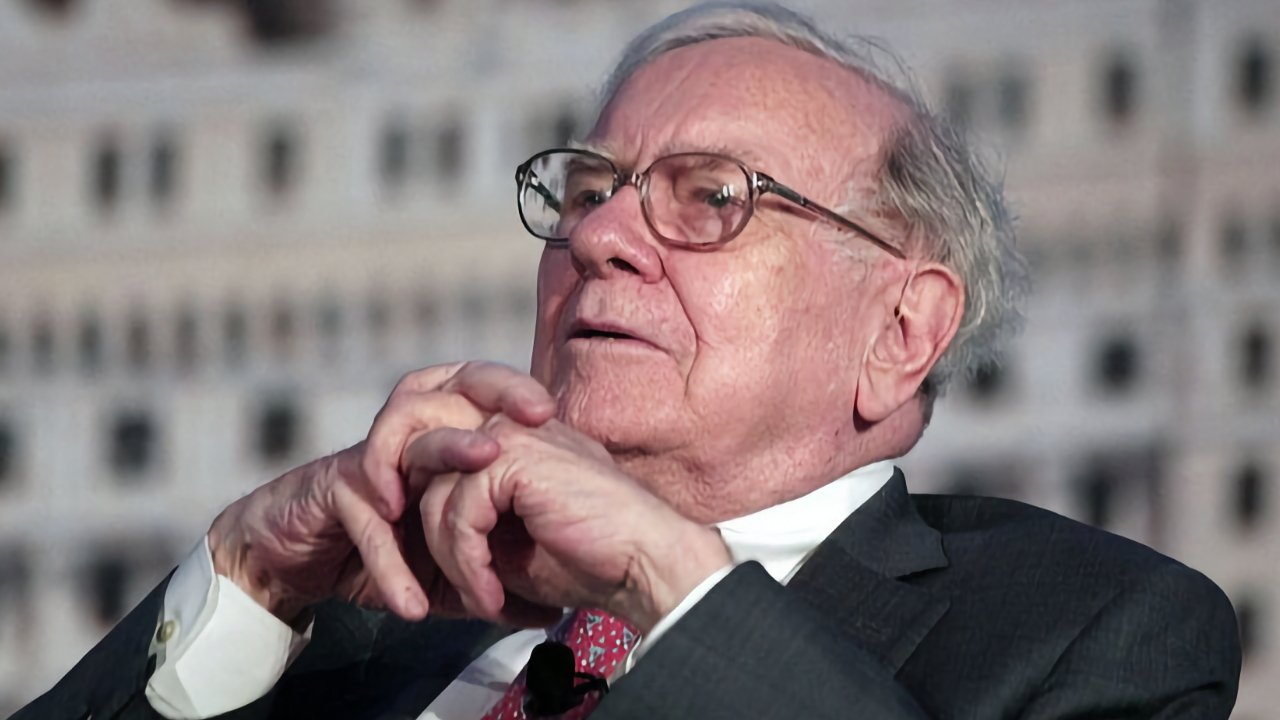 Following the news that Berkshire Hathaway sold off 85% of its shares in Apple's processor manufacturer TSMC after just a few months, its CEO Warren Buffett says he's not considering selling any Apple stock. He previously cited international trade tensions with China as a reason to sell TSMC, and despite choosing to stick with Apple, he says his firm did consider the same issues.
"I weigh that in," Buffett told CNBC "Squawk Box" presenter Becky Quick, "...but Apple is an incredibly valuable utility."
"If you're an Apple user and somebody offers you $10,000, with the the only proviso [that] they'll take away your iPhone and you'll never be able to buy another," he said, "you're not going to take it."
"If they tell you [that] if you buy another Ford motor car, they'll give you $10,000 not to do that," he continued, "[you'll] take the $10,000 and buy a Chevy instead."
"I mean, it's a wonderful business," said Buffett. "We can't develop a business like that, and so we own a lot of it. And our ownership goes up over time."
" @tim_cook is one of the classiest CEOs and he understands the business. Tim Cook has managed that company in an extraordinary way," says Warren Buffett on $AAPL. "It's a wonderful business so we own a lot of it." pic.twitter.com/1lVUNIfgnT
Saying that Apple CEO Tim Cook cares about the misuse of his firm's devices, Buffett said that he thinks that "Tim Cook is the classiest CEO."
"He understands the business and he has a product which Steve Jobs basically announced," continued Buffett, "[but] Tim Cook has managed that company in an extraordinary way and I love it."
Ask by Quick whether this means Berkshire Hathaway will ever sell Apple stock, Buffett started to say no, and emphatically so. But then he did admit to an occasion when it had done so.
"No, there was one [point where], actually from a tax standpoint, it was a good idea to sell some," he said. "And it was a dumb sale."
Buffet says that his firm now owns 915 million cash shares in Apple, and that he gets asked about putting so much money into a single company. "Well, we've got a railroad worth [a] similar amount," he explains, "we've got a utility business worth [a] similar amount."
Berkshire Hathaway
now owns
5.8% of Apple stock. The billionaire investor has
previously described
Tim Cook as a "fantastic manager" of Apple.
Read on AppleInsider