WeberHaus will offer HomeKit-enabled smart homes in Europe this year
Apple's smart home connectivity platform will be offered to more buyers of new homes in Europe, as pre-fabricated house builder WeberHaus has confirmed its home control systems will include support for HomeKit, starting later this year.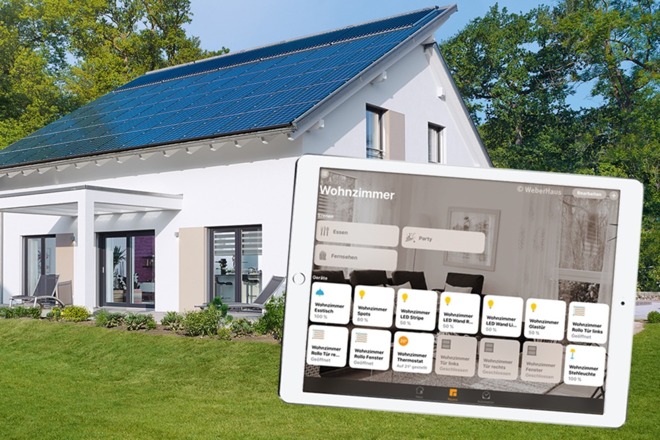 The addition will make WeberHaus the first home builder in Europe to pledge
support
for
HomeKit
, first
highlighted by
9to5Mac
. The company is known for producing smart homes customized to the customer's needs, and it already provides a home control system, with WeberLogic 2.0 and MyHomeControl from BootUp used to manage the main functions of the home.
HomeKit support means homeowners will be able to manage the same systems from their iPhone, iPad, or Apple Watch, with an iPad or Apple TV used as the home hub. Rather than the existing apps WeberHaus already uses, the core house functions can instead be controlled from the Home app, as well as through Siri requests.
Though WeberHaus does not specify the products it will use, the home builder does suggest customers will be able to adjust underfloor heating systems, blinds, and the installed light system from their iOS devices, as well as other HomeKit-enabled accessories. Other items can be added to the system, including radiator valves, light bulbs, and numerous sensors that are already available to buy.
WeberHaus will start offering HomeKit support for its new smart homes later this year, and has already fitted out one show home to demonstrate the system in Rheinau-Linx, Germany.
In October, Apple revealed it was working with a number of U.S. homebuilders to add HomeKit-compatible technology to new homes, in order to
accelerate adoption
of the smart home platform. The following month, KB Home opened up its first
HomeKit-enabled model home
in San Jose, Calif., to show the technology in action to prospective buyers.