Review: Sonos Playbar speaker does all-in-one TV & music for Apple device owners
Even with a few rough edges, the Sonos Playbar may be a handy way for Apple device owners to tackle all of their living room audio needs.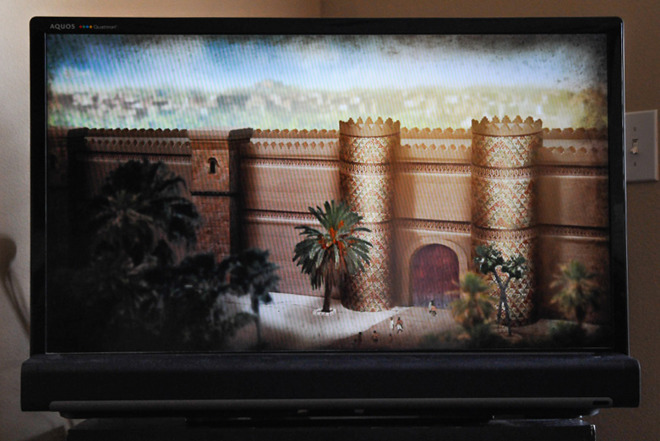 At its most basic, the Playbar is a nine-speaker soundbar serving as an all-in-one TV audio system. While it doesn't offer surround sound by default, it does eliminate the need for separate left, center, and right channels, possibly even a subwoofer -- optionally, a Sonos Sub and two Play speakers can linked for a 5.1-channel configuration.
What really sets the Playbar apart is its phone, tablet, and desktop integration. Using the
Sonos Controller
app for the iPhone and iPad -- as well as Android, Mac, and Windows -- listeners can not only control the Playbar and group it with other Sonos devices, but stream locally-stored music, as well as online services like Apple Music, Spotify, Pandora, or TuneIn -- all without task-switching.
There's something to be said for this approach. Not every service is as easy to control as it should be, TuneIn being a notable example, but that may be a fair tradeoff for people who would rather kill two birds with one stone instead of flipping between apps or peppering a room with separate TV and music systems.
The Controller app is, in fact, essential to setup. For our review we used the iPhone edition, which guided us step-by-step through connecting the Playbar to a TV, to our local Wi-Fi network, and then to all of the supported services we could muster.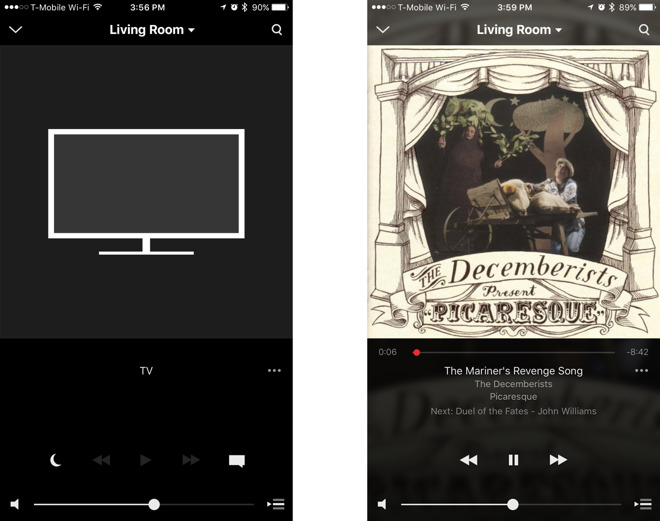 One of the more unusual aspects of mobile setup is "Trueplay," which blasts pulsing sounds from the Playbar while users walk around a room waving their phone up and down. In theory, this helps tune audio to the particular dimensions of a space -- our testing produced good results in a modest-sized apartment with concrete floors, though we did initially find ourselves turning up the volume.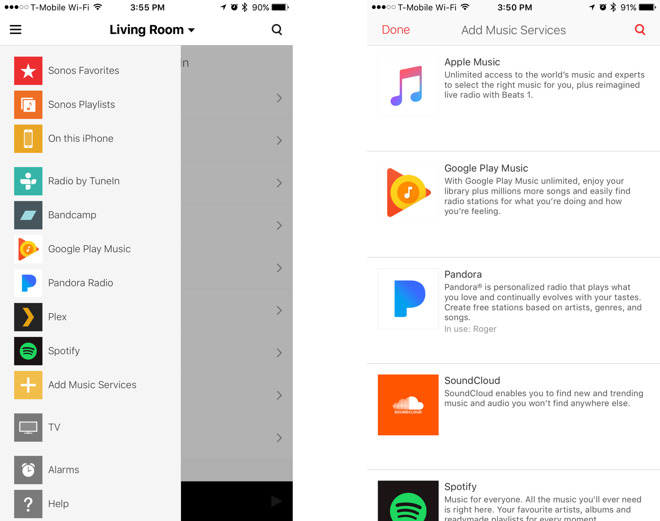 We say "initially" because the Playbar can be fantastically loud, even at mid-level settings. We became worried about disturbing next-door neighbors, especially considering the unit's powerful bass. Pairing the product with a Sub and pair of Play speakers would frankly be overkill in most homes, never mind ones with thin walls.
Thankfully the Controller app does include "Speech Enhancement" and "Night Sound" modes, which can make the Playbar more practical at low volumes. These only apply to watching TV however, not music streaming.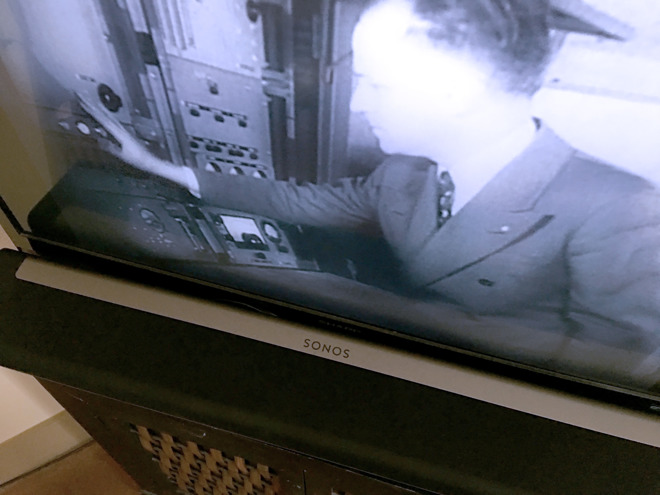 In general we were pleased with the product's sound quality, which was clear at both high and low ends with easily discernible stereo panning. The Playbar's fidelity may not be diamond-sharp, but it's unlikely that too many audiophiles will complain.
If there's any serious problem with the Playbar, it's just that it assumes owners have a fully modern setup. The only native TV input is optical (S/PDIF), and while there are a pair of Ethernet ports the bundled cable for them is quite short, nudging people towards Wi-Fi. And of course, its configuration and streaming options practically assume there's a phone or tablet nearby.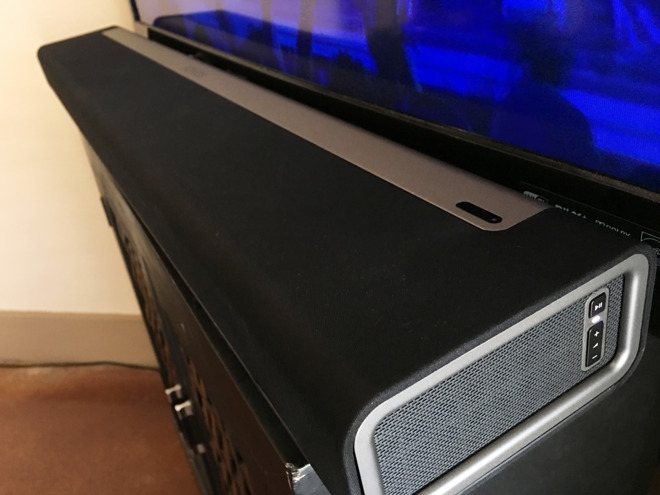 We encountered an additional problem. While the Playbar can be configured to recognize IR remotes, our 2011 Sharp TV wouldn't let us completely disable its speakers, which resulted in internal and external audio levels going up and down at the same time. People with RF, Bluetooth, or incompatible IR remotes will have to rely exclusively on the Controller app or the soundbar's onboard buttons.
Conclusions
In one sense, the Playbar sits in an odd middleground. Its pricetag may be too high for some, while "serious" home theater fans may demand (slightly) better.
Nevertheless, the Playbar is a solid option for iPhone and iPad owners who want a single system for all their living room audio -- particularly apartment dwellers who may not have a place for rear channels, or would rather not box several speakers every time they move. The real question is whether to lock into the Sonos ecosystem or buy a soundbar that relies on more neutral standards like AirPlay, Bluetooth, or Google Cast.
Score: 4 out of 5
Where to buy:
The Playbar costs $699 from
Sonos
with a free upgrade to 2-day shipping using promo code FRE2NDYSHP17. Third-party retailers like
Amazon
and
B&H Photo Video
also have the Playbar in stock for $699, with B&H collecting sales tax in NY and NJ only.
Best Buy
charges an extra 98 cents.