European Union proposals could tax Apple and other tech giants between 2 percent and 6 per...
The European Union will soon release proposals to change the way it taxes major tech companies operating within the continent, French Finance Minister Bruno Le Maire has revealed, with firms including Apple potentially being taxed at a rate of between 2 percent and 6 percent in the future.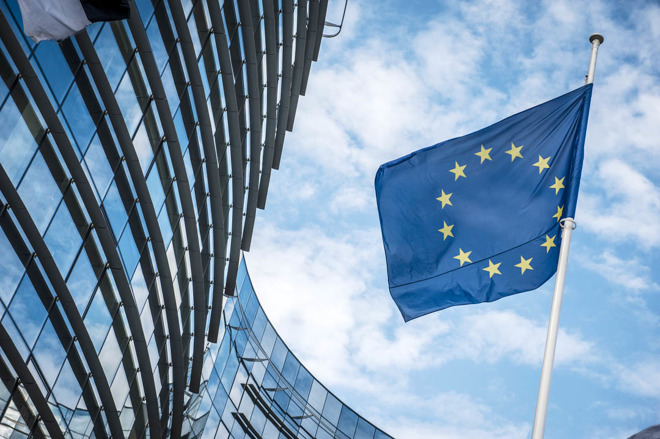 In an interview with French newspaper
Le Journal du Dimanche
,
spotted
by
Reuters
, Le Maire advised "a European directive will be disclosed in the coming weeks." The change will be a "considerable step" that will involve a tax range between 2 percent to 6 percent, but Le Marie notes the tax rates will skew towards the lower end of the scale.
The tax may also be calculated differently, switching from the current system based on profits to one that is based on revenue, if aspects of an earlier draft proposal ends up being used in the final version.
A draft document from the European Commission, seen by Reuters last month, proposed a levy of between 1 percent and 5 percent of a company's "aggregated gross revenues." A crucial part of these draft proposals would be that the levy would be based on where the customer is located for each transaction, not the location of the company itself.
The proposal is an attempt to curtail the measures taken by major firms to minimize the amount of tax paid. Typical strategies involve routing EU-derived profits through offices registered in countries with low tax rates, including Luxembourg and Ireland.
While
critics
demading changes to European tax law may consider the proposals do not go far enough, Le Maire suggests this to be a "starting point" for reform. "I prefer a text that will be implemented very quickly rather than endless negotiations. We will fine tune it later."
A scheme to tax based on the customer's location may have prevented Apple's ongoing tax battle with Europe from ever taking place. Apple was hit with a demand by the European Commission for
13 billion euro
($16 billion) in back taxes to be paid to Ireland, ruling that Ireland provided
illegal tax benefits
for many years.
In its investigation, the European Commission found Irish taxes on Apple's European profits hit as low as 0.005 percent in 2014, and as low as 1 percent in 2003. It was also ruled the tax arrangement between Apple and Ireland was "reverse engineered" on the fly to guarantee the smallest possible tax bill.
Despite protests from both
Ireland
and
Apple
, a payment from Apple to an escrow account set up by the country is expected to start in the second quarter of 2018, continuing into the third quarter. Progress has been so slow, the European Commission filed a complaint against the Irish government for its failure to collect the funds, but the Commission says it is
willing to withdraw
the court case if the full amount is collected.