Apple CarPlay added to 2019 Subaru WRX line
Posted:
in iPhone
edited March 2020
Subaru's WRX sport compact, famous for its use in racing, will get Apple CarPlay support for the first time in the 2019 model year.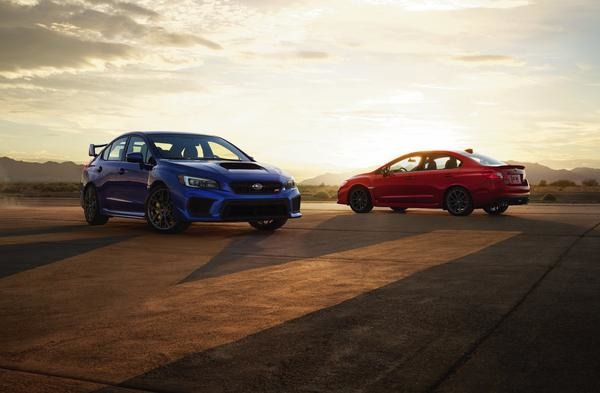 The standard WRX will support both
CarPlay
and Android Auto through a 6.5-inch Starlink interface. People driving the WRX Premium or WRX STI will get a 7-inch Starlink system by default, but people choosing the WRX Limited will have to add it as an optional upgrade, in spite of the trim being more expensive than the Premium.
Subaru has been relatively slow to
grow its CarPlay lineup
. It now has the platform on the Ascent, Crosstrek, Forester, and Impreza.
The 2019 WRX series will roll out to dealerships this summer. The standard WRX will cost about $28,080 after destination and delivery fees, while the Premium will start at $30,380, and the Limited at $32,680. Going for an STI will raise the pricetag to $37,480.
Subaru hasn't said whether the new cars will support
wireless CarPlay
. The vast majority of vehicles are wired-only however, making wireless unlikely.
CarPlay lets iPhone owners access Siri and compatible apps from a larger, more driver-friendly interface. It's available on over 400 vehicles in all, though often as an option or on more expensive cars.