Surrender, Detroit! Automakers should give in and develop native apps for CarPlay
Posted:
in iOS
edited March 2020
CarPlay has grown over the years, but there is only so much Apple itself can do on its own to address its shortcomings. After years of holding out, automakers need to get over concerns that Apple is encroaching on their territory and finally start to create their own apps for CarPlay.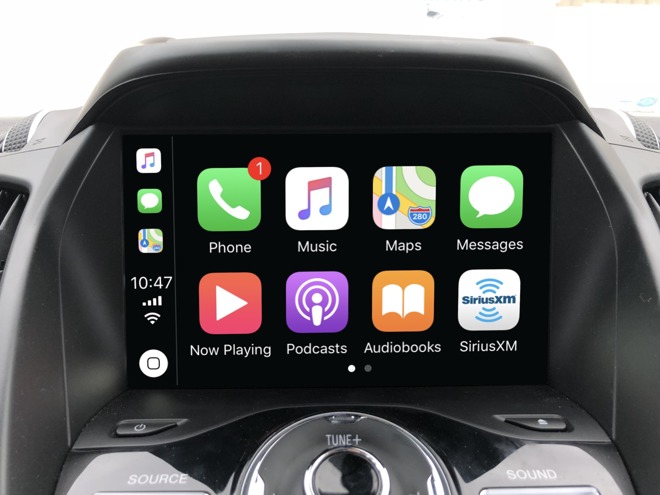 Background
CarPlay
launched in 2014, after being announced at WWDC 2013. Eddy Cue introduced it as
iOS in the Car
on stage, a name that wouldn't make it to the public launch.
Adoption was originally tepid, with manufacturers preferring their own first-party infotainment systems that they deemed superior for their own reasons. Eventually nearly all major manufacturers have pledged support as consumer demand increased -- at least in the high-end.
Consumers preferred the clean interface and app support offered by CarPlay and Android auto, and with automakers gradually integrating these new interfaces.
Over time, Apple has added many new features to CarPlay that have greatly improved performance including support for the instrument cluster display, wireless connection, and more. With iOS 9, Apple added support for automakers to include their own apps within the CarPlay interface. Soon,
iOS 12 will be bringing support
for third-party navigation and mapping applications, a much requested feature.
It is the automakers holdout on creating these manufacturer apps that has been frustrating over the last four years.
Automaker apps
CarPlay is in and of itself, nothing more than a projection of your iPhone screen. All the apps and software are simply running off your phone, which makes it easy for Apple to update with new features over time, and gives a consistent look across each different car's infotainment screen.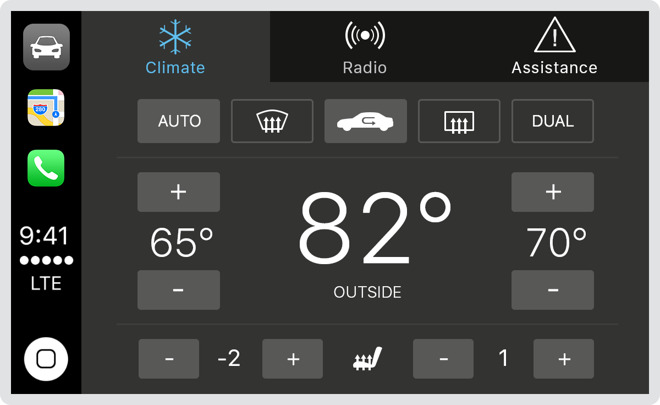 What that generally means, is that if you have to change something like a car's setting or the radio station, users must exit the CarPlay interface, and jump back to the automaker's instead. This is a poor user experience for two reasons.
First, since it requires them to leave the CarPlay interface, it is jumping between two worlds. It has a completely different look and feel for users. Like jumping between Windows and macOS. It is likely to frustrate users with both parties.
Secondly, it can be more dangerous. Users shouldn't be tinkering with controls while driving as is. But, by keeping everything within CarPlay, it can make it safer for drivers. Accessing controls is quicker and not buried as deep.
Automaker apps actually have access to SiriKit, so users would be able to perform common actions using their voice, and never having to touch the screen at all. Things like setting the climate can all be done with Siri. Much safer, quicker, and easier than going from CarPlay and digging through the manufacturer's interface.
Time to surrender the field, automakers
After years of pushing back against Apple and Google's in-car solutions, it is time for car manufactures to get on board. They are doing a disservice to users by refusing to improve the in-car experience.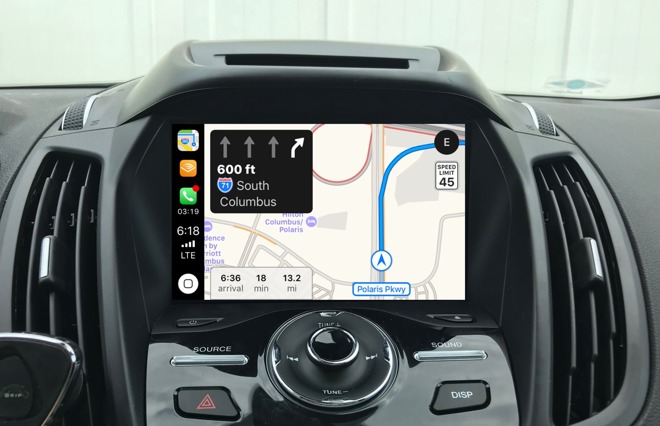 Automakers would clearly rather
not
build their own CarPlay apps, preferring you to use their interface. Keeping things like the radio in a separate interface forces consumers to use that for one of the most basic of features. When consumers use the automakers interfaces and app catalogs, they get access to much more user data as well, which can be exceptionally valuable.
By surrendering users to CarPlay, they lose access to that consumer data, and that revenue stream.
Over the years there have been several in-car systems, with many also working on their own competing platform to CarPlay and Android Auto such as AppLink for Sync3 and AppConnect in VW vehicles. This allows car manufacturers to control the experience, and attempt to build loyalty to their brand. CarPlay is the same regardless of who makes your vehicle.
These interfaces are still subpar. I've used the Ford Sync3 system, which is generally considered one of the better automaker interfaces, and it is still far behind the user experience presented by CarPlay. Using AppLink in Sync3 is an even worse experience.
Now that nearly all automakers support CarPlay in at least some of their vehicles, a way to differentiate themselves is by improving the in-vehicle experience with these CarPlay apps. As a user, automaker's refusal to make controls available within CarPlay makes me frustrated with them and less likely to support them, or even recommend their vehicles going forward.
Infotainment systems are one of the primary way users interface with vehicles. Automakers can continue to work on their own solutions, but the time has come to acknowledge the benefits of more openly embracing CarPlay. They've proven time and time again that their own developed solutions are poorly designed, not universal, and user-hostile. With an official CarPlay app to control your vehicle, it is quicker, safer, and more consumer-friendly, making it a win for everyone.
While they are at it, they should also get on board with wireless CarPlay... but that is a rant for another time.