Apple activates iPhone X display module replacement program for touch issues
Posted:
in iPhone
edited December 2019
Apple on Friday initiated a service program to address an iPhone X display issue that causes the device's touchscreen to behave erratically.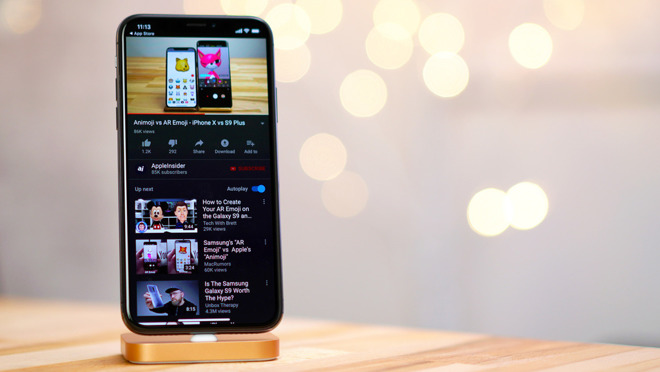 iPhone X
According to a
support document
posted to Apple's website, the company said it has identified an issue in which "some"
iPhone X
displays do not respond to touch, respond intermittently to touch or react without human interaction. Part or all of an affected display might exhibit the aberrant behavior, Apple said.
The problem was traced back to a component that might fail on the display module. Apple did not identify the component, nor did it specify the number of iPhone X devices that are affected by the failure.
Owners of iPhone X models who experience the touch issue can visit Apple or an Apple Authorized Service Provider to receive a free display module replacement.
As usual, Apple or an authorized repair facility will examine customer devices to determine if they are candidates for the service program. If an iPhone does qualify, the faulty part will be replaced free of charge. Owners who already paid for eligible display module repairs can contact Apple to request a refund.
The program is applicable only to iPhone X handsets and covers affected devices for three years after the unit's initial retail sale.
Apple has dealt with a number of hardware and software snags related to last year's flagship iPhone, but today's repair program is a first for the handset.
Earlier this year, Apple acknowledged an issue that would cause iPhone X to
become unresponsive to touch
when the device was exposed to rapid changes in temperature. Prior to that, the company fielded complaints over
GPS accuracy
, a problem that was later fixed with a software update.
Most recently, Apple in May launched
in-store replacements
for iPhone X units experiencing Face ID troubles. Repair facilities were instructed to first run diagnostics and swap out the TrueDepth camera system before handing out replacement hardware.