White House's National Economic Council head hints China may have stolen Apple tech
The director of the White House's National Economic Council, Larry Kudlow, suggested on Friday that China may be stealing Apple technology secrets, without offering any examples or evidence.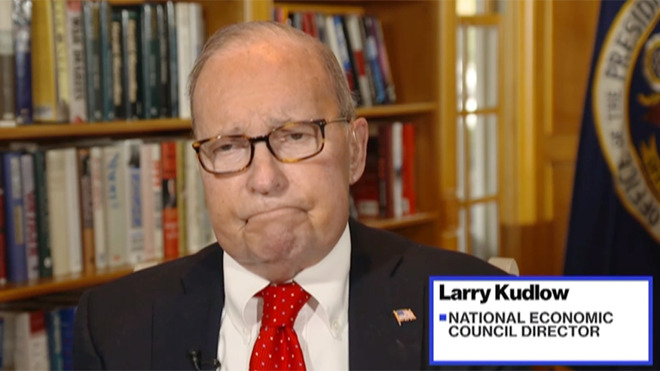 "I don't want to surmise too much here, but Apple technology may have been picked off by China and now China is becoming very competitive with Apple. You've got to have rule of law," Kudlow
said
in a
Bloomberg
interview. "There are some indications from China['s government] that they're looking at that, but we don't know that yet. There's no enforcement -- there's nothing concrete."
Earlier this week Apple
slashed its guidance for the December quarter
from between $89 billion and $93 billion to just $84 billion, linking the whole of its expected revenue shortfall to weak Chinese sales. Local smartphone makers like Huawei, Xiaomi, and Oppo have eaten into the iPhone's marketshare by improving the quality of their devices while selling for hundreds of dollars less.
Intellectual property theft is a problem many foreign companies have had to cope with in China, and better enforcement has been a key demand of U.S. President Donald Trump in his trade war. At the same time, there haven't been any other recent allegations involving Apple.
It could be that like South Korea's Samsung, Chinese smartphone vendors have simply imitated the look and features of the iPhone to keep up. That might still imply patent violations, something which Samsung ended up
paying stiff penalties
for, but many traits that were unique to the iPhone in 2007 have since become industry standards. In the current era, Apple and other vendors regularly leapfrog each other.