Apple begins collecting iTunes and Apple Music sales tax in Canada
Apple on Monday announced a change in billing policy that will require Canadian users to pay taxes on TV, movie, music and audiobook purchases, bringing the tech giant in line with recently adopted tax laws.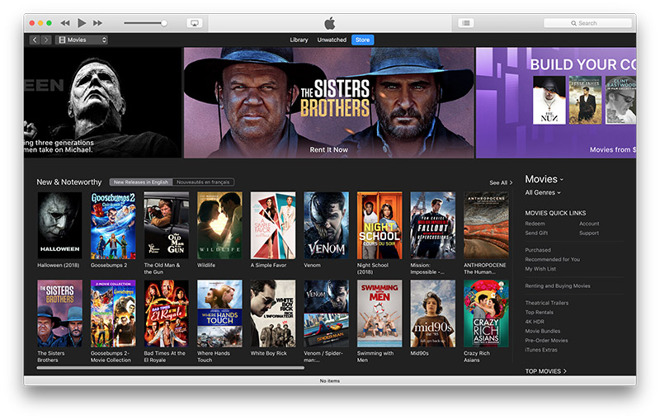 The change in billing was brought to light by users
on Reddit
and a subsequent report by
iPhone in Canada
, the latter of which notes iTunes Store customers
recently began
to see fees applied to iTunes purchases.
Depending on a user's location, Apple is tacking GST, HST, PST or QST onto iTunes transactions. Tax collections, which also apply to Apple Music subscriptions, appear to have commenced on the first of the year.
Apple failed to publicly announce the tax change, prompting reports from customers in the region who found invoice pricing did not match iTunes listed rates. As it does in the U.S. and other areas, Apple does not price Canadian taxes in to iTunes content listings, meaning the final cost of a CA$4.99 movie might come out to CA$5.59, depending on purchase origin.
Apple clarified the situation to Rene Ritchie, who shared a comment from the company as part of a
tweet
on Monday.
"As the world's largest taxpayer, we respect the important role taxes play in society," Apple said. "Due to recent changes in Canadian legislation and the growth of our business, sales tax will now be charged on purchases of TV, movies, music and audiobooks."
Prior to the updated iTunes policy, customers in Canada were subject only to taxes on App Store purchases.