Another render of a potential 2019 iPhone design with triple-lens camera emerges
A new set of "iPhone XI" renders emerged on Tuesday, claimed to depict one of the rear camera designs Apple is considering.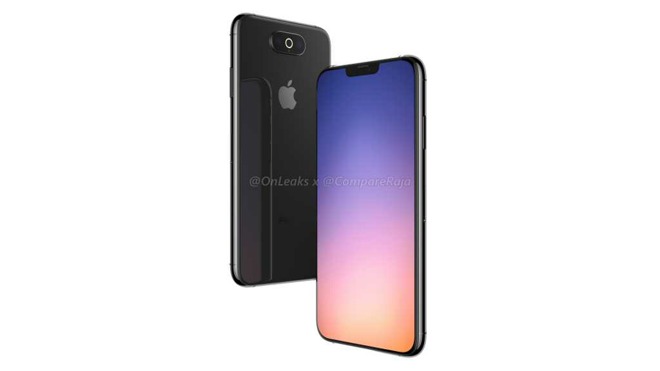 The proposed module would sport three lenses in a centered, horizontal alignment, plus a ring flash around the middle one,
according to
CompareRaja
and well-known leak source Steve Hemmerstoffer, better known as
@OnLeaks
. Hemmerstoffer was also responsible for another set of published renders showing a
corner-based triple-lens design
.
Both renders are allegedly based on "100 percent legit prototypes," but Apple is still said to be in the engineering validation testing (EVT) phase and yet to settle on a final layout. As before it's claimed that Apple is preparing three new iPhones for launch in September 2019, and it's not certain which model(s) the renders represent.
There's currently no way of verifying the authenticity of the two leaks. A centered camera module would mark a definite break from past iPhones, which have always used corner cameras and never a ring flash. Apple has also moved away from horizontal alignments beginning with the iPhone X, operating on the idea that vertical is better for augmented reality.
That may or may not be an obstacle though, and Apple might prefer symmetry as well as a decreased chance of fingers covering the lens.
As with the previous version, the authenticity of the data leading to the render cannot be confirmed. This design seems even less probable at first glance, given the loss of internal space in the center of the device that the design would require.