Bleak smartphone industry could lead to double-digit iPhone decline in 2019
The entire smartphone industry may be under a great deal of strain in 2019, with the biggest impact felt at the higher end as manufacturers like Apple and Samsung are poised to take a big hit, assuming a market analysis by J.P. Morgan is correct.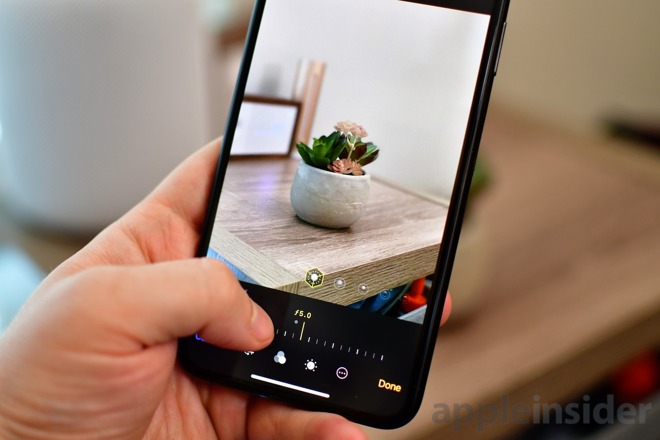 "We expect iPhone unit[s] to decline by double digits y/y [year-over-year] in 2019, due to prolonged replacement cycles and lackluster demand in China," the firm wrote in a note seen by
AppleInsider
. December-quarter smartphone shipments in China are estimated to be down 20 percent versus the same time a year ago, and the overall industry is predicted to see sales shrink between 4.8 and 5.5 percent this year, compounding a 2.9 to 3.3 percent loss in 2018.
A recovery isn't anticipated until 2020, when more 5G phones should be available, prompting people to upgrade for faster internet speeds. Even then the industry's growth rate is now forecast at 0.9 percent instead of 1.9 percent.
Apple's primary competition, Samsung, is expected to see its own shipments fall in 2019 in the low single digits. One advantage it has is a willingness to build affordable low- and mid-range phones, albeit dramatically sacrificing profit margins in the process.
The smartphone market is seen growing in places like India, Africa, and the Middle East, but sagging in China. It could fall 13 percent in 2019, only marginally better than last year's 13.5 percent.
In announcing a
$5 billion revenue shortfall
for the December quarter, Apple CEO Tim Cook primarily blamed weak Chinese iPhone sales, but also factors like "foreign exchange headwinds," "economic weakness in some emerging markets," and 2018 battery discounts meant to apologize for throttling iPhone performance. Earlier this month Cook revealed that about
11 million batteries
were swapped during the repair program -- as much as 11 times what Apple had planned for.
Problems in the Chinese market stem from a combination of factors, including the rise of local brands like Huawei and Xiaomi, which now have quality devices selling for hundreds less than iPhones. Apple simultaneously raised its prices even higher, starting its cheapest new model -- the iPhone XR -- at $749 in the U.S. That translates to a very costly sum in China, where iPhones were already sometimes as much as a person's monthly salary.
The memo conflicts with the
opinion
of former Apple retail head Ron Johnson, who earlier today said he "can't imagine a better buy for your portfolio for the next decade," and that iPhone sales should rebound in 2019.