Microsoft suggests shift to iPhone as Windows 10 Mobile end of support date announced
Microsoft is recommending users of Windows 10 Mobile devices migrate to other platforms, including iOS, after the software giant confirmed the end of support for the mobile operating system by the end of 2019.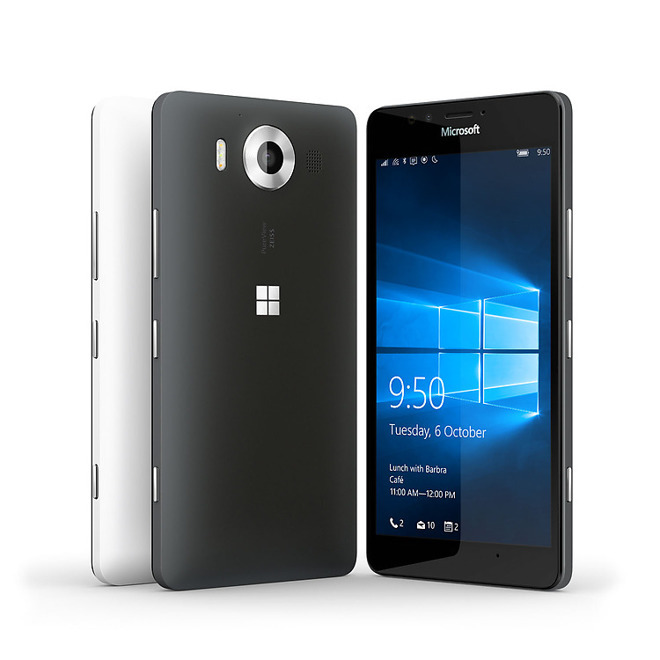 Microsoft Lumia 950
A new
support page
advises the end of support for Windows 10 Mobile will occur on December 10, 2019, a date when security patches and other updates will cease being distributed by the company. While third-party services may provide support for affected devices, Microsoft itself will not publicly provide any more updates.
The end of support also only applies to smartphones running Windows 10 Mobile version 1709,
reports
Thurrott
. For users of the Lumia 640 and 640XL smartphones, the last supported version was 1703, which will reach the end of support at the earlier date of June 11.
After the end of support, the automatic and manual creation of new device backups for settings and some applications will continue for three months until March 11, 2020, Microsoft advises. Some services, such as restoring a device from a backup or photo uploads, could continue for a further 12 months after each end of support date.
Under a section asking "What should Windows 10 Mobile customers do now?," Microsoft offers the frank suggestion to switch platforms, advising "we recommend that customers move to a supported Android or iOS device."
"Microsoft's mission statement to empower every person and every organization on the planet to achieve more, compels us to support our mobile apps on those platforms and devices," the firm adds.
The end of the Windows Mobile and Windows 10 Mobile platforms has slowly rolled long for quite some time, with the platform losing market share to cheaper alternatives. Organizations that have relied on Windows Phone have shifted away to other mobile platforms, such as
the NYPD
which rolled out 36,000 iPhone 7 and iPhone 7 Plus handsets in May 2018 following its use of Windows Phone hardware.
In October, Windows experience head
Joe Belfiore
confirmed time was effectively up for Windows 10 Mobile, noting it was hard to incentivize app developers due to the low volume of users. Belfiore also admitted Microsoft wasn't focused on building new features or hardware for the platform, another sign that it was to be abandoned.
In July 2017, Microsoft performed a similar announcement for the end of support for
Windows Phone Version 8.1
, the previous version of its mobile platform before Windows 10 Mobile.