Apple posts video shot on 32 iPhone XRs, plus behind-the-scenes footage
In a departure from its usual advertising style, Apple on Monday posted a new video to YouTube called "Full Circle," which showcasing some of the wilder video possibilities of the iPhone XR.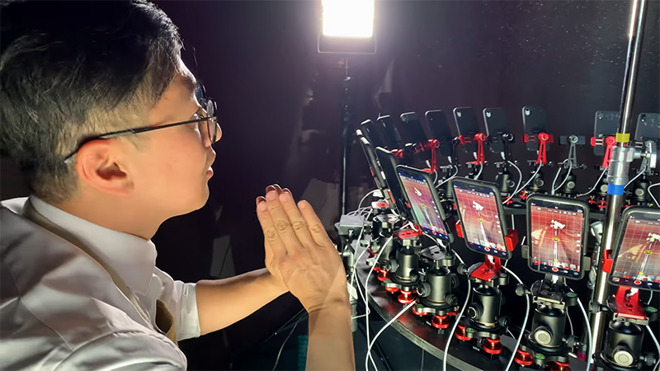 The clip is a little under a minute and 30 seconds long, and while it looks like computer graphics it actually features practical effects with materials like fire, water, slime and dry ice.
The piece
was shot on commission by Donghoon Jun and James Thornton.
For filming, the pair used two apps,
ProCamera
and
ProCam 6
, but most importantly 32 iPhone XRs mounted on a 360-degree bullet-time rig inside a darkened tent. The equipment can be seen in a much longer
"Behind the Scenes" video
.
Apple this year has increased the number of "artistic" ads used to sell its latest generation of products.
Three of these
made
Adweek's
annual "Best Ads" rankings, including its "Welcome Home" spot for the HomePod, a "Share Your Gifts" holiday commercial and "Unlock" for the iPhone X.