Eve's HomeKit-compatible Flare moodlight ships in US & Canada
Posted:
in iPhone
edited August 2020
The Eve Flare, a HomeKit-compatible light originally launched in Europe last year, is now finally available in the U.S. and Canada.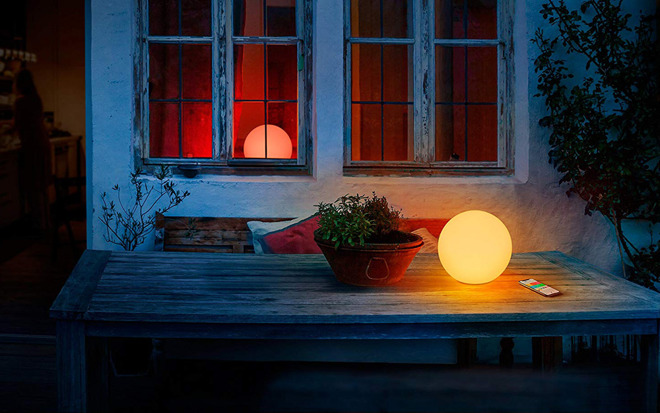 Intended strictly as a moodlight,
the Flare
emits just 90 lumens, well short of the 800 lumens most smartbulbs aim for. It is portable however, with a 6-hour battery life, a lantern-style handle, and IP65 water resistance. For recharging or permanent power the light comes with a wireless charging base.
The bulb can be changed to any color or brightness through Siri, the Apple Home app, or
Eve's first-party app
. It isn't compatible with standards like Amazon Alexa or Google Assistant.
One potential limitation is that the product relies on Bluetooth instead of Wi-Fi. That means it can't be controlled remotely without an Apple TV, HomePod, or iPad acting as a Home hub.
Eve is selling
the Flare
for $99.95.