Goldman Sachs & Apple credit card with added iPhone features about to enter testing
Apple and Goldman Sachs are continuing to work on a project that could result in a jointly-produced credit card, one that offers extra functions in the Wallet app that may help users manage their spending and their accounts more effectively, without requiring a separate card-specific app.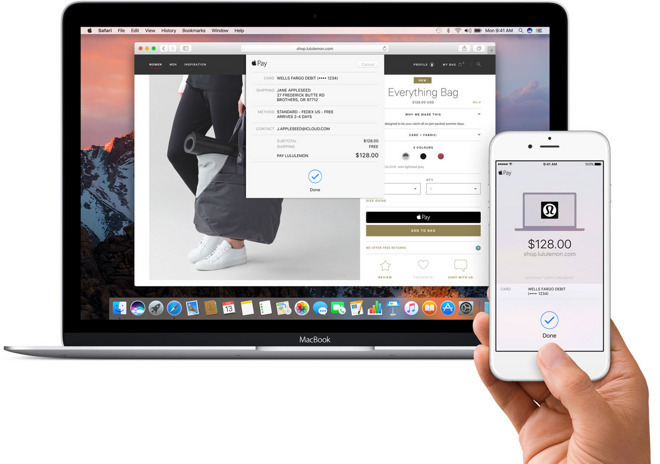 Apple Pay works on both Mac and iPhone
In 2018, Apple was said to be in discussions with Goldman Sachs for a possible
Apple Pay-branded credit card
, with a view to launch sometime in 2019. A new report suggests the collaboration is close to launch, with testing of a card by employees set to start in the coming weeks.
The
Wall Street Journal
reports
the card will offer users with extra functionality via Apple's Wallet app, which will display spending goals, rewards, and to help manage their balances, according to sources with knowledge of the project. The Wallet features are thought to help users pay down any credit card debt before it becomes an issue, along with the possibility of using notifications if spending veers away from normal patterns.
There is also the suggestion that the "Rings" concept used for fitness on the Apple Watch could be borrowed for the project, though it is unclear what metrics would be monitored in this fashion.
Using Mastercard's payment network, the second-largest behind Visa, the card will earn its users cashback of around 2 percent on most purchases, with potentially higher percentages when used for Apple goods and services.
The card would be Goldman Sachs' first, and is reportedly costing a hefty amount to organize. The card project is said to have a budget of $200 million, with the bank adding customer support call centers and improving its internal infrastructure to handle increased numbers of payments.
Apple Pay is already a revenue generator for Apple, with the company taking fees from transactions performed through the mobile payment platform. It is suggested by the report sources that Apple would get a larger slice of the transaction fees from its own card, boosting its
Services
revenues further.
It is also possible that the card and its connection to Apple could help boost the use of Apple Pay, both by users and by merchants. It was recently estimated only 24 percent of US-based iPhone users have
tried out Apple Pay
, with the number increasing to 47 percent for international users.