Lenovo intros portable 14-inch ThinkVision M14 USB-C monitor
Lenovo this week revealed the ThinkVision M14, a portable 14-inch monitor that should connect to Macs and iPad Pros through USB-C.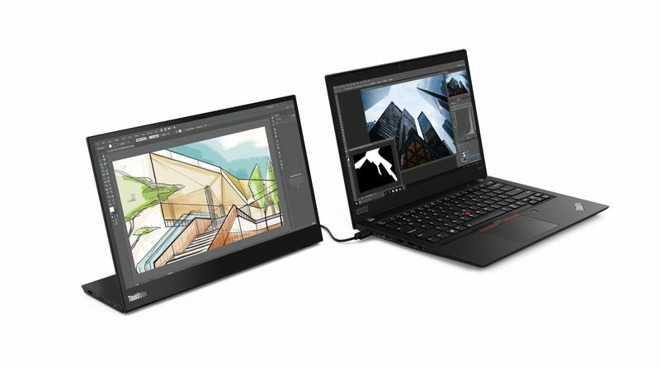 The peripheral uses an IPS panel with 300 nit brightness, and supports resolutions up to 1080p. Its main features however are its weight -- only 1.3 pounds -- and its size, just 4.6 millimeters thick.
To achieve this, the M14 typically draws on power from an attached device, which could potentially rapidly drain batteries. Lenovo is however offering an optional AC adapter so owners can charge a laptop simultaneously.
Other perks include two USB-C ports on either side, and a built-in stand with adjustable height.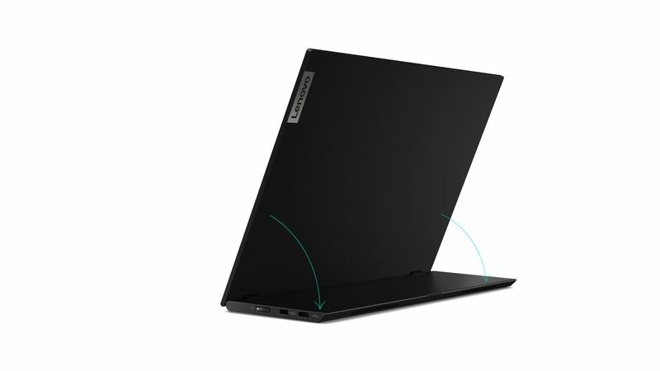 Lenovo
is planning to ship the M14 in May at a cost of $249.