Apple hunts for program manager to help respond to Siri criticisms
Posted:
in iPhone
edited December 2019
Apple is searching for a Siri engineering program manager to keep tabs on how the world is reacting to the AI assistant and transform any criticism into real-world improvements.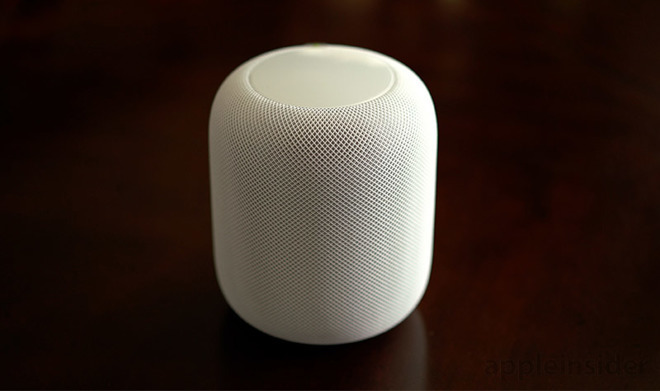 Apple's HomePod in white
The listing specifies that a the ideal candidate will lead a program to "monitor what the world is saying about
Siri
through social media, news, and other sources," and subsequently provide "product analysis and recommendations to stakeholders and leadership," a
job listing
indicates. Second is "facilitating Siri engineering support and guidance to ensure the success of Apple Marketing campaigns, press events, product announcements, and launches."
Candidates must have prior experience working on assistants, and familiarity with "sentiment analysis," including tools like Sprinklr and Meltwater. Education requirements are comparatively light, demanding only a bachelor's degree, though Apple prefers a masters degree.
Siri is typically considered weaker than Amazon Alexa or Google Assistant even though it predates both. The latter two have a wider range of supported skills and smarthome accessories, and are often better at answering general knowledge questions without mistakes or resorting to Web links.
Apple is presumably looking to address the situation by responding to specific complaints. It's facing an uphill battle, since the company's strict privacy policies mean that it can't rely as heavily on cloud data and integration.
Where possible the company has turned to on-device machine learning technologies, which can suggest actions to take in familiar circumstances, such as navigating home at the end of the workday.
Some recent changes have included the availability of
more apps with Siri Shortcuts
, and
upgraded British and Australian voices
. A little over a month ago Apple
removed its Siri team leader
, Bill Stasior, as part of a change in overall strategy.