Apple sold 35 million AirPods in 2018, currently most popular 'hearable' brand
Apple sold around 35 million AirPods during 2018, Counterpoint Research estimated on Friday, adding that the company represents the most popular "hearable" brand in the U.S. at the moment.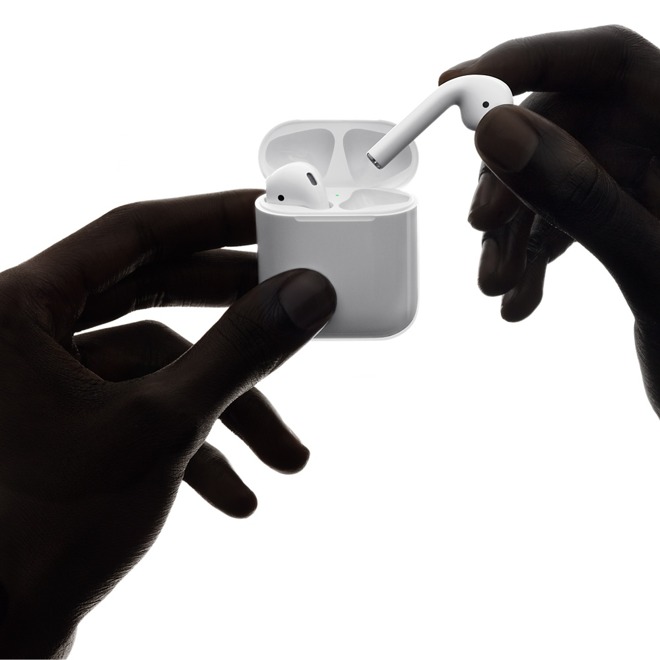 In an online survey of over 200 people, 19 percent preferred Apple, Counterpoint said. The firm defines a "hearable" as wireless earbuds, which are mostly limited to audio at the moment but in some cases already include health tracking or AI assistants, such as the Bragi Dash Pro. Rumors have suggested that second-generation AirPods
could include health tracking
.
Apple-owned Beats is separate in Counterpoint rankings, taking fifth place with 6 percent. Others in the top five include Sony (17 percent), Samsung (16 percent), and Bose (10 percent).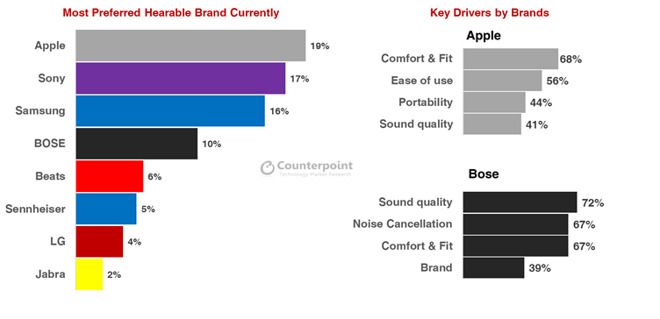 Among AirPods buyers, "comfort and fit" was the prime consideration, followed by ease of use. Sound quality was actually a minor one, chosen by just 41 percent.
For contrast Counterpoint highlighted
Bose
, where sound quality was the top motivator at 72 percent.
Apple hasn't said exactly how many
AirPods
it sells, and markets the product mostly in terms of ease-of-use. The buds can, for example, automatically pair with a nearby Apple device, and then sync with every device linked to the same Apple ID.
A second-gen model could be announced as soon as Apple's
March 25 press event
, but other rumors have pointed to a launch later this year.