Apple Pay-enabled preorder & in-seat concessions coming to Washington Nationals ballgames
Posted:
in iPhone
edited March 2019
People attending Washington Nationals baseball games during the 2019 season will be able to both preorder food and get it delivered to their seats, in each case with Apple Pay as an option.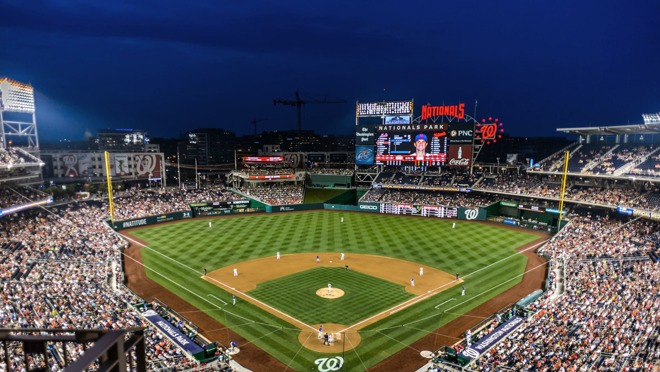 People who launch Caviar's
delivery app
from their seats will be able to preorder things like beer, wine, and Chinese food, thanks to a partnership between the Nationals and payment platform
Square
. Caviar has supported Apple Pay since at least 2016.
Once a game is underway, food and drink hawkers will be carrying
Square's Apple Pay-compatible Terminal accessory
as part of a pilot program. That will let fans avoid cash -- the business benefit, meanwhile, is expected to be reduced transaction times, since hawkers should spend less time collecting money and making change. It may also streamline recordkeeping.
During a Monday press event, Apple revealed that some 70 percent of U.S. merchants now accept Apple Pay, stadiums among them. The company is also working on expanding metro transport compatibility in Chicago, Portland, and New York City.
The biggest related announcement though was
the Apple Card
, a full-blown credit card people will be able to apply for from their iPhone and start using the same day. It will offer "Daily Cash" rewards, such as 3 percent from Apple purchases, and a physical card made of titanium.