Apple's updates to iWork suite for iOS adds macOS functionality and increased Apple Pencil...
Posted:
in iOS
edited August 2020
Apple has issued updates to its
iWork
suite of apps, with Pages, Numbers, and Keynote for iOS being brought closer to the macOS counterparts, as well as receiving extended support for using the Apple Pencil in each app.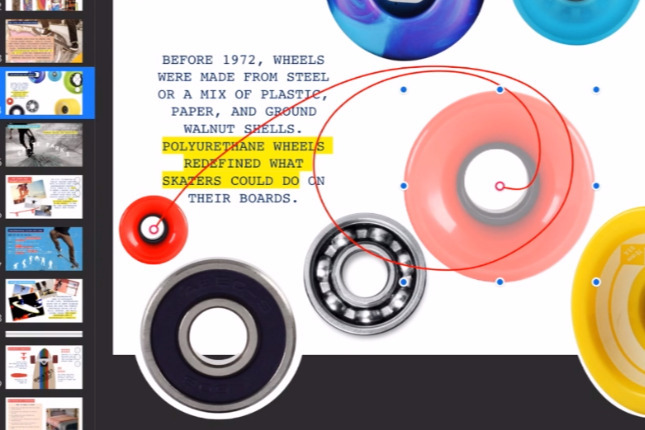 New updates to iWork include the ability in Numbers to specify an animation route by drawing a line with Apple Pencil
Previously
confirmed
as on the way by Apple on March 19, the updates on Thursday bring
Pages
,
Numbers
, and
Keynote
to version 5.0 across the board. The vast majority of the updates relate to features previously only available on the macOS versions, as well as some iPad-specific extras.
Templates were previously only able to be created on macOS, but could be used once produced on iOS. Now, it is possible for templates to be created within the iOS apps and synchronized over iCloud to macOS.
Collaboration is also a key area for changes, with the maximum document size when working with others raised from 1 gigabyte to 2 gigabytes. A restriction that required users to ungroup objects before allowing anyone else to edit them in a document has also been lifted.
For Keynote, a greater focus on animations called Action Builds, which lets users create and control movement within individual slides, with paths drawn both via a finger and the Apple Pencil. It is possible to export single or multiple slides in a single animated GIF for sharing, allowing it to be used for simple animations.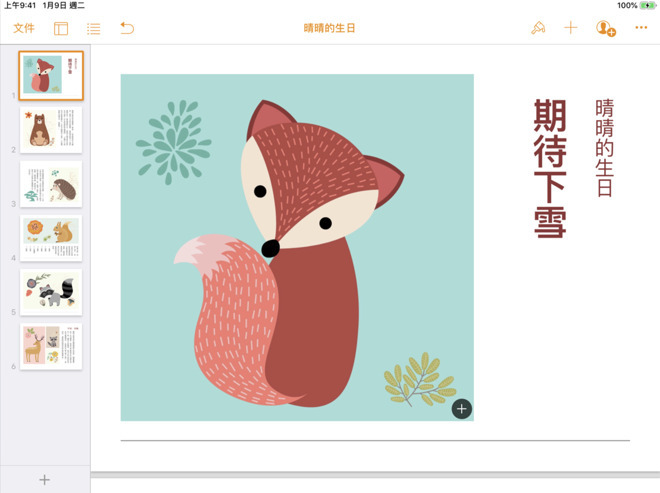 The new Pages update will support Traditional Chinese vertical writing
Speaker notes have been improved to allow users to edit notes during the presentation, making it possible for speakers to enter in feedback from the audience or note when issues occur during the presentation.
For Pages, a new button will let users switch between page layout and page design modes, support for vertical text, the option to insert a table of contents onto a page, and add image placeholders.
Numbers gains the option to zoom into a spreadsheet until it is 400 percent normal size, up from 200 percent. Precise changes to table row and column sizes and counts can be made in the format pane, with it also adding support for vertical text, image placeholders, and enhanced support for Excel and CSV imports.