Apple promises to pay Cupertino $9.7M for transport projects in exchange for delaying tax ...
Apple is proposing to pay $9.7 million towards eco-friendly transportation projects in Cupertino after the city agreed to delay tax changes that could have cost it $9 million per year.
Apple's budget injection would specifically go towards bikeways, trails, sidewalk upgrades, and traffic and pedestrian safety improvements, said
The Mercury News
. The biggest of five projects, valued at $4.63 million, would be bikeways along McClellan Road coupled with better sidewalks and a new signal light at the intersection of McClellan and DeAnza -- just down the road from Apple's 1 Infinite Loop campus.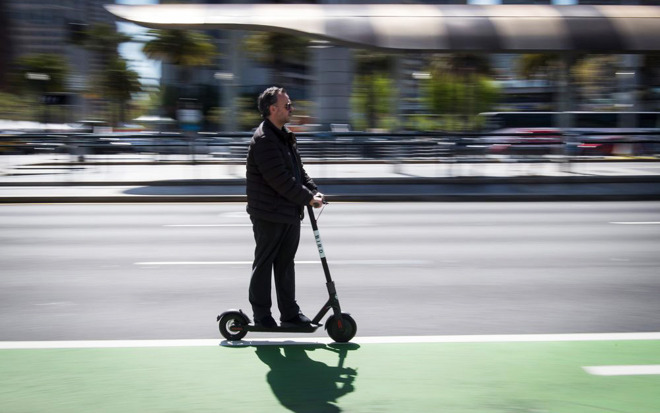 The company scrambled into action last year, when the city began considering switching a business license tax from one based on square footage to
the number of workers a business employs
. The money could've potentially added $10 million to Cupertino's annual budget, most of that coming from Apple -- the iPhone maker dominates the city, employing some 24,000 people. Indeed much of the area's
traffic congestion
can be linked to Apple commuters going to Infinite Loop or Apple Park.
The city is now postponing a ballot measure until 2020, specifically with the aim of getting Apple and other businesses' private funding towards alleviating traffic. Government staff have reportedly been meeting with Apple representatives "once every two weeks" since October.
Some Cupertino council members have criticized the situation, noting that a one-time payment of $9.7 million doesn't compare against $10 million per year, and that the planned projects don't directly target vehicle traffic, instead assuming people will take alternate means of transportation such as bikes, scooters, and boards.
Vice Mayor Liang Chao has called for city staff involving the council more closely in talks with Apple, and asked whether the company might be willing to swap some projects out for car thoroughfare improvements. Chao and council member Darcy Paul have also proposed Apple putting money towards a community shuttle that would connect destinations with transportation hubs.
"Apple was interested in bike and pedestrian improvements...it's not that every need the city has, you go and ask them for money," Mayor Steven Scharf commented, later responding to Chao by saying "I think they've decided how much they want to donate."
Whether or not the council actually accepts Apple's offer will be decided in a later vote.