Tim Cook says Apple is 'heartbroken' over Notre Dame fire and will donate to rebuilding wo...
Apple's Tim Cook has tweeted relief that there were no serious casualties in the Notre Dame fire, and said that the company would be donating to efforts to rebuild what he described as a "symbol of hope."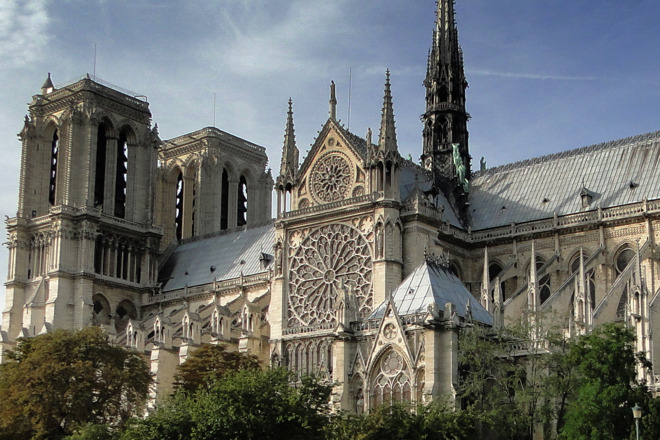 Notre Dame before the fire. Source: Skouame
Speaking on Twitter, Apple CEO Tim Cook says that the company is "heartbroken" over the enormous fire damage to France's Notre Dame. The 850-year-old cathedral was in flames for 15 hours on Monday, in what is suspected to be an accident connected to renovation works. Cook reports that Apple is going to contribute funds to the rebuilding efforts.
We are heartbroken for the French people and those around the world for whom Notre Dame is a symbol of hope. Relieved that everyone is safe. Apple will be donating to the rebuilding efforts to help restore Notre Dame's precious heritage for future generations.
Even before the fire was extinguished, French President Emmanuel Macron pledged to rebuild the cathedral. While Apple has not publicly stated a sum it will donate, currently companies, businessmen and businesswomen have offered a total of around $677 million.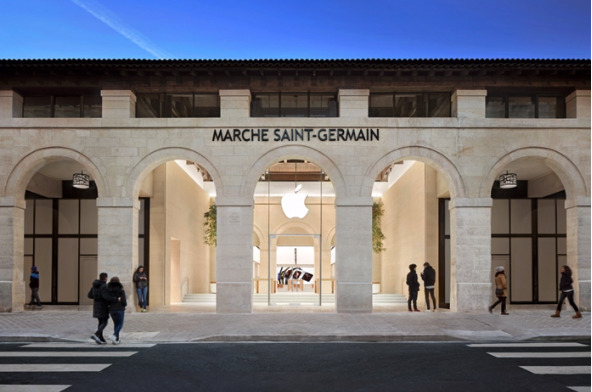 Apple Marche Saint-Germain, near Notre Dame. (Source: Apple)
Apple currently has three Apple Stores in Paris, with one,
Apple Marche Saint-Germain
, just a few streets away from Notre Dame.
Tim Cook has previously pledged unspecified donations to help with disaster relief following
2018's wildfires in California
and
$1 million to Indonesia earthquake and tsunami relief efforts
in the same year.