Apple hires ex-Lionsgate executive Danielle DePalma to oversee Apple TV+ marketing
Apple is continuing to flesh out the management for its original video efforts, by installing former Lionsgate EVP Danielle DePalma as a Senior Film and TV Series Marketing executive to promote Apple TV+ and other content available from from the company.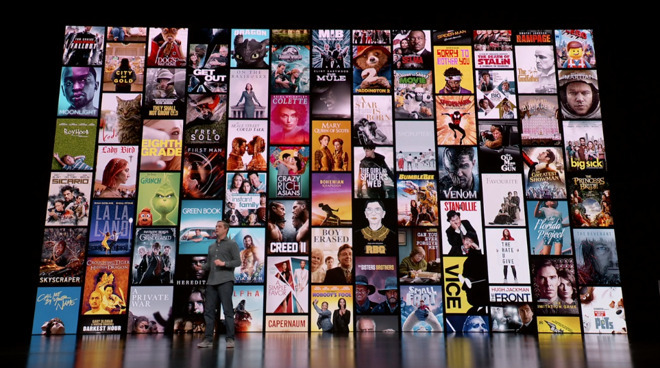 Apple revealed Apple TV+ in March, a service Danielle DePalma is expected to help market.
Formerly an executive vice president of "Worldwide Digital Marketing & Research" for studio Lionsgate, DePalma spent a decade overseeing the digital and social media campaigns for major franchises, including "the Hunger Games" and "Kick-Ass."
DePalma departed Lionsgate in January,
reports
Deadline
, and though it is unclear exactly when she joined with Apple, it is likely the executive did so shortly after leaving her former employer.
In her new role, DePalma will be overseeing the film and TV series marketing of Apple's original content, which is being offered as part of
Apple TV+
, and will be reporting directly to Apple Head of Video Marketing and former Sony TV executive Chris Van Amburg.
DePalma is the latest in a
long string of hires
and content deals by Apple as it builds out its Apple TV efforts. Recent additions to the roster include A&E Indie Films founder
Molly Thompson
, an agreement for a "first look" at TV shows and films from Ron Howard's
Imagine Documentaries
, and Universal Televisions showrunner
Jason Katims
.