Apple contemplated buying parts of Intel's cellular modem business to speed up 5G
Posted:
in iPhone
edited November 2019
Apple was indeed in talks about potentially buying portions of Intel's cellular modem business in order to speed up its own internal modem development, a report claimed on Friday.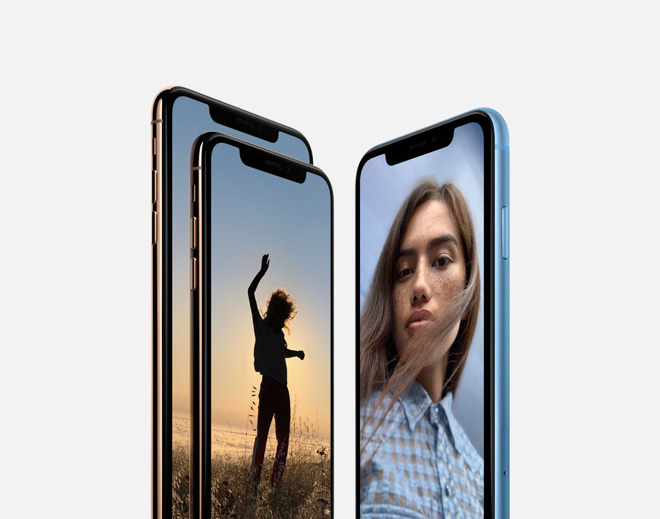 Conversations began in summer 2018, and continued for several months, according to the
Wall Street Journal
. They ended, however, by the time Apple
reached its settlement with Qualcomm
earlier this month. Intel announced its
departure from the 5G modem business
the same day.
Intel is now looking at "strategic alternatives" for its modem business, and could still
potentially sell
to Apple or another firm,
Journal
sources said. Analysts previously speculated about an Apple takeover.
Intel has been Apple's primary 4G modem supplier since late 2016, mostly because of the global legal battle with Qualcomm over patents, royalties, and business models. Apple and government agencies accused Qualcomm of abusing its market position to force chip buyers into patent license agreements.
It's widely suspected that Apple settled with Qualcomm partly because Intel was taking too long to develop a 5G modem. It seemed increasingly likely that Intel would
miss a deadline
for 2020 iPhones, never mind 2019 models, and few other companies are in a position to deliver 5G chips. 2019 iPhones will likely to continue to use Intel 4G modems.
Court evidence exposed the fact that Apple had a
years-long plan
to reduce its royalties to Qualcomm -- one document explictly stated that it wanted to "hurt Qualcomm financially" and "put Qualcomm's licensing model at risk." The company even deliberately licensed less expensive patents to make Qualcomm's rates seem excessive -- with that made public, chances of victory in the lawsuit probably became slim.
While 2020 iPhones are expected to
use Qualcomm chips
, Apple is believed to be
working on its own modem
with senior hardware VP Johny Srouji at the helm. That would offer the triple benefit of optimized hardware, better-timed development, and avoiding outsourcing costs.